Elizabethtown College is a welcoming and diverse community, interested in you and the cultural perspective you bring to campus. Thank you for your interest in Elizabethtown. We are looking forward to working with you.
Quick Links:
Location and Climate

Location
Elizabethtown, Pennsylvania is a community of approximately 12,000 residents. The town serves as a residential community for many who work in nearby larger cities like Hershey, Lancaster, and Harrisburg (the state capital). We are driving distance from major cities like Philadelphia, Pittsburgh, Baltimore, and Washington D.C. We have regular bus trips to New York City about 3.5 hours away.
Harrisburg International Airport is 25 minutes from campus.
Philadelphia International Airport is two hours from campus.
Baltimore-Washington International Airport is two hours from campus.
The Elizabethtown station for AMTRAK trains is five minutes from campus which connects New York City, Philadelphia, and Washington, D.C. to our location.
Climate
We have cold winters, rainy springs, warm summers, and chilly autumns. For the current weather or a 10-day forecast, visit the Weather Channel.
Services for International Students

International students are integral members of the Elizabethtown College community. As a result, the College is dedicated to providing international students with the resources necessary for a smooth transition to campus life. Some of the campus services available for international students are listed below:
The Office of Admissions
The Office of Admissions is primarily responsible for the recruitment and selection of all international students. Additionally, this office creates and mails the student's I-20 form once an admission decision is made. The coordinator of international recruitment also determines and awards international scholarships. For more information, contact the Office of Admissions at admissions@etown.edu.
The Office of International Student Services
The Elizabethtown College Office of International Student Services is responsible for the international student orientation program and the day-to-day experiences of all current international students. The Office serves as the on-campus advocate and advisor for all international students. The Office of International Student Services is the USCIS liaison for students through SEVIS. As such, the Office tracks, processes, and reports changes in the enrollment status of international students.
Residence Halls
The residential experience at Elizabethtown usually consists of living in a hall with a diverse group of students. Two students are assigned to a room, and international students are typically paired with an American roommate to maximize their English skills and promote intercultural exchanges of information and ideas. Elizabethtown is a residential community with 85% of our students living on campus.
Health services and insurance
The health services office and its staff members are dedicated to providing quality and timely health services to Elizabethtown College students. All residential international students must subscribe to the health insurance plan provided by the College. This ensures that students are adequately covered in the event that health care is needed.
International Student Scholarships

Elizabethtown College's international scholarships are intended to attract a high-achieving and diverse group of international students to campus.
International scholarships are only awarded for semesters that the international student is studying on the Elizabethtown College campus with the exception of instances where a study-abroad experience is required by their major. In these cases, the international scholarship will be applicable for study abroad for a maximum of one or two semesters as required by the major. If the international student chooses to study abroad and the experience is not required for his/her major, the international scholarship is not applicable.
To find out more about International Student Scholarships, contact the Coordinator of International Recruitment Lauren Deibler.
Countries Represented

Elizabethtown College attracts students from all around the world! This kind of diversity adds a unique and distinctive flavor to the academic and social life of the College.
International students who have studied at Elizabethtown have been from the following countries:
Armenia
Bangladesh
Bolivia
Bulgaria
Brazil
Cameroon
Canada
Chile
China
Colombia
Costa Rica
Croatia
Ecuador
Ethiopia
France
Germany
Ghana
Great Britain
Hungary
India
Indonesia
Ireland
Japan
Kenya
Mauritius
Mexico
Mongolia
Morocco
Myanmar
Nepal
Netherlands
Nigeria
Norway
Pakistan
Peru
Russia
Saint Kitts and Nevis
Saudi Arabia
Serbia
South Korea
Spain
Sri Lanka
Sweden
Taiwan
Trinidad
Turkey
Uganda
Ukraine
United Kingdom
Vietnam
Yugoslavia
Zimbabwe
From China and have questions: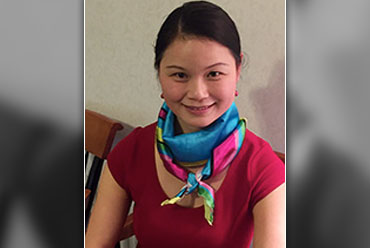 Suping Chen
Assistant Coordinator of International Recruiting
717-361-1400
Focuses on: Coordinator of Orientation Programs
Travel territory: Assisting international students from China
All other countries: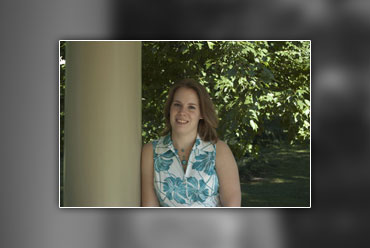 Lauren Deibler
Director of Admissions and Coordinator of International Recruitment
717-361-1162
Focuses on: Coordinates International Recruitment, oversees the Peer Mentor program.
Travel territory: Lehigh Valley and Western Pennsylvania