"HOW DO YOU PICTURE PEACE?"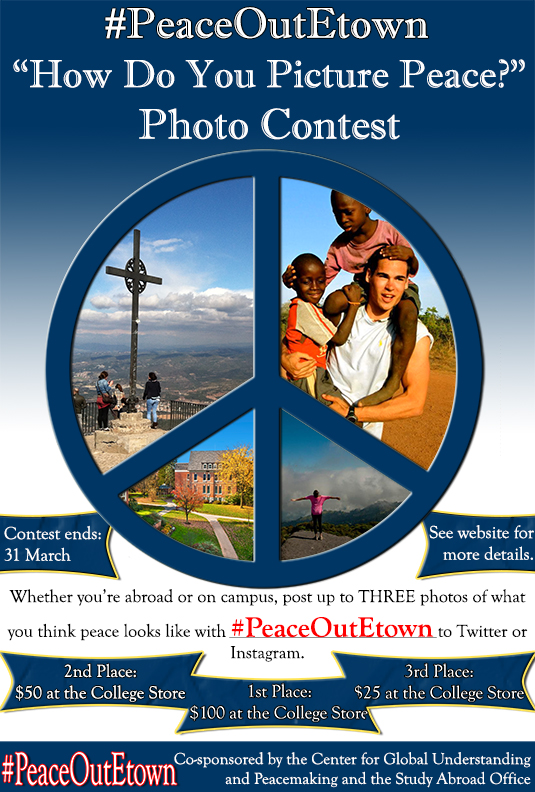 Photo Contest
The Center for Global Understanding and Peacemaking and the Study Abroad Office are sponsoring a #PeaceOutEtown photo contest!
Whether you're abroad or on campus, post up to three of your pictures to Twitter or Instagram of what you picture PEACE to be with the tag #PeaceOutEtown.
---
Rules and Deadline
 RULES:


You may submit up to THREE photos

Photos must be taken by YOU.

Include your full name and any comments about the photos that are useful

The Study Abroad Office and CGUP have the right to keep and use your photos for promotional purposes, including posting them on notice boards, websites, in brochures, etc.

All winning and honorable mention entries should be available to be emailed digitally as .jpg files as requested.
DEADLINE IS TUESDAY, MARCH 31, 2015 (all entries must be received by 5 p.m.)