Study Abroad
Make a rain forest or desert your classroom.  Many of our students have the opportunity to study abroad during their four years here at Elizabethtown College.  We encourage our students to broaden their experiences by taking advantage of these opportunities.  Faculty Advisors can help you arrange your course schedule so that you will be able to take advantage of this opportunity all while not losing a step in achieving your degree.  The Office of Study Abroad Programs can help you find the program right for you.
Biology Students Study Abroad Highlights
Where have they gone?
Over the last five years our students have studied all over the globe.  Some of the places they have visited include:
Australia, Ecuador, Ghana, Tanzania, Madagascar, Japan, New Zealand and many more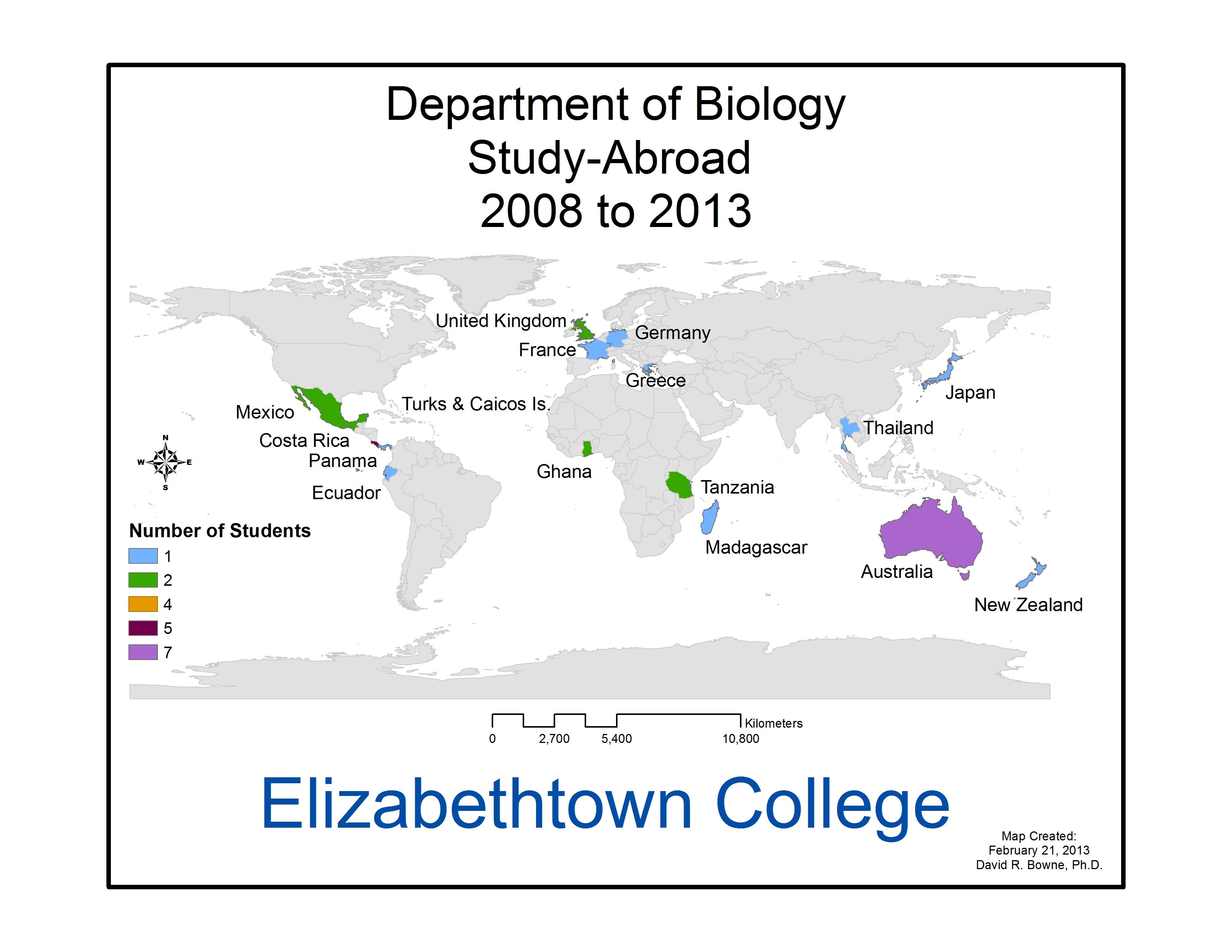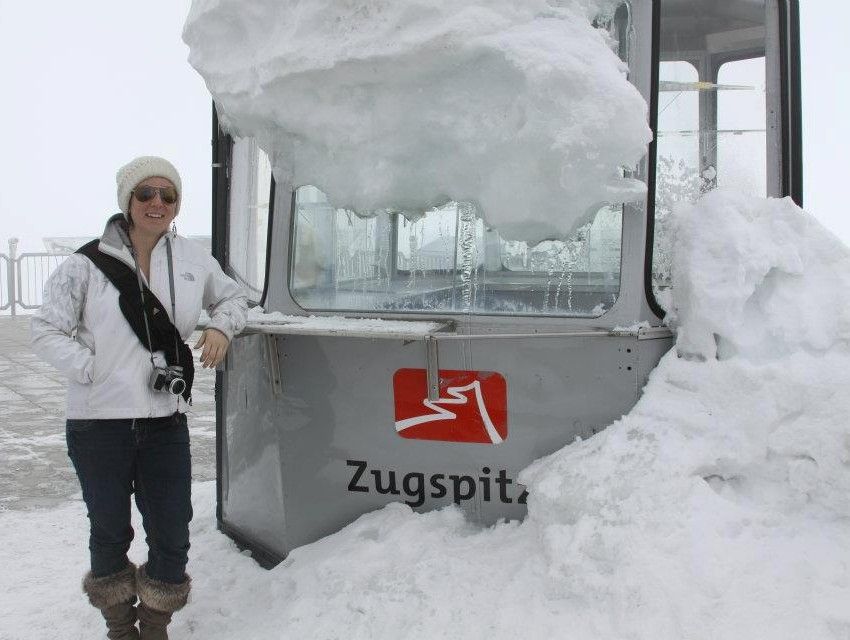 Melanie Hartman, '13
BS in Biotechnology
Melanie Hartman, '13 completed a year abroad in Germany through the Congress-Bundestag Youth Exchange.  Through this program she was able to learn German, study for a semester at a German University and complete a five-month internship at Fraunhofer Institute for Cell Therapy and Immunology.  She was involved in Alzheimer's research using molecular cloning.
---
---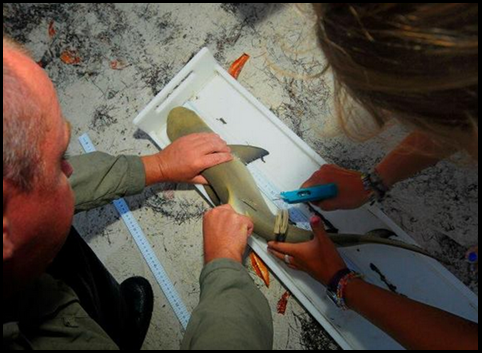 Lauren Breza, '14
Biology Major
Lauren spent a semester abroad with the School for Field Studies Center for Marine Resource Studies in the Turks and Caicos Islands.  She worked with juvenile lemon sharks.