The Economics Program
Economics looks at how societies use limited resources. Understanding economics gives you an understanding of the world around you and the broad issues that affect you every day. You'll study economic theory and learn qualitative tools, communication skills and research methods.
The economics curriculum at Elizabethtown College includes principles and intermediate levels of microeconomics and macroeconomics, mathematical economics, probability and statistics, and advanced economics courses.
A Bachelor of Arts in Economics will open many doors for your career.
Work in many fields and positions within the private or public sector
Prepare for MBA, law school or a graduate program in economics
Teach social studies in secondary schools
A minor in economics is also offered.
---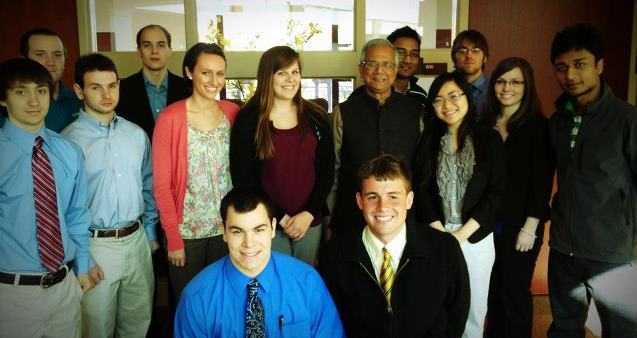 Elizabethtown College economics students participated in a breakfast with
Nobel Laureate Muhammad Yunus on April 5, 2012.
---
2009 Carper Lecture by Nobel Laureate Joseph Stiglitz