Publications
The Business & Economics Digest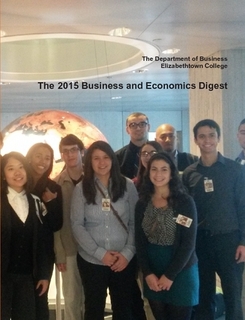 The Business & Economics Digest is a publication of the Business Department at Elizabethtown College, chronicling its activities during the academic year.
Each issue features stories by faculty and staff on topics such as life in the department, accomplishments and awards, research, reports and more.
 Order your copy of the 2015 publication here.
Past Issues
2014
2013
---