The Education Department Common Read in Social Justice
Education students enrolled in their first semester at Elizabethtown College will begin to explore the department's social justice initiative through a common book selection.The department's common book for 2015-2016 is Made in America: Immigrant Students in Our Public Schools by Laurie Olsen.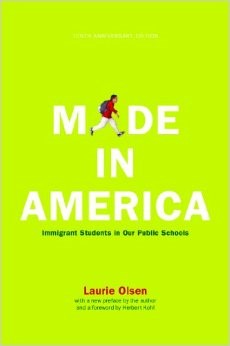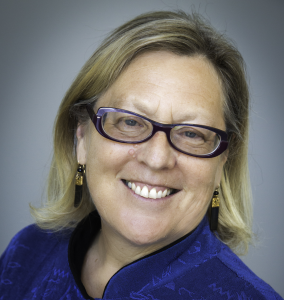 Made in America provides an insightful look at the day-to-day difficulties immigrant children and their teachers face in American public schools.  As the United States reexamines its borders and immigration policies, the debate over educating immigrant students in our public schools has divided Americans. Few political issues are more compelling than the current policy on immigration. Even more explosive, especially in states where there are substantial immigrant populations, is how to effectively educate immigrant students. (Rosenberg, ED Update, 2012)  This book explores those key debates, including the foundational question - what can teachers and immigrant students learn from one another?  (Christian Science Monitor, 2015; Google Books, 2015)
Dr. Laurie Olsen is the Director of the Sobrato Early Academic Literacy (SEAL) initiative in the Redwood City and San Jose school districts. She has spent the last four decades researching, writing, advocating, and providing leadership development and technical assistance on educational equity. She has designed and implemented powerful PK-12 English Learner programs and services.   For 23 years, she directed California Tomorrow's work in K-12 education. She holds a Ph.D. in Social and Cultural Studies in Education from U.C. Berkeley, and serves on the Executive Board of Californians Together – a coalition to protect the rights of English Learners. (http://laurieolsen.com/, 2015) 
Senior Seminar Common Read 
Education students enrolled in their final semester at Elizabethtown College will conclude the exploration of the department's social justice initiative through a common book selection.The department's common book for Senior Seminar 2014-2015 is Teaching with Poverty in Mind by Eric Jensen.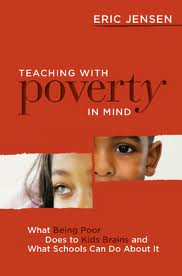 Jensen, E. (2009). Teaching with poverty in mind: What being poor  does to kids' brains and  what schools can do about it.                         ASCD (ISBN:13:978-1-4166-0884-4)   
Educator and brain expert Eric Jensen examines how poverty hurts children, families, and communities across the United States and demonstrates how schools can improve the academic achievement and life readiness of economically disadvantaged students.Drawing upon case study research, Jensen argues that although chronic exposure to poverty can result in detrimental changes to the brain, the brain's very ability to adapt from experience means that poor children can also experience emotional, social, and academic success. A brain that is susceptible to adverse environmental effects is equally susceptible to the positive effects of rich, balanced learning environments and caring relationships that build students' resilience, self-esteem, and character.