Louise E. Schellenberg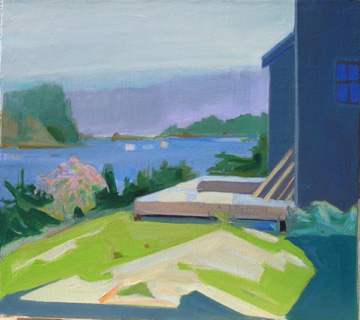 I've worked with many different drawing and painting materials over the years but find painting with oils the most exciting. Most of my paintings are done from life, and I love the challenge of working outside in a changing landscape. In every painting I emphasize color relationships and try to build a strong tension between abstraction and representation.
At Elizabethtown College, I teach introductory and advanced courses in drawing and painting. As an artist and teacher I offer my students the same advice I follow in my own work: the process of creating takes an open attitude that includes a mix of confidence, experimenting, reworking, fresh starts, and practice. I try to understand each student's thought process and encourage individuals to build on their specific strengths.