Professional Conferences
Each year, Elizabethtown's best students present research papers at various professional conferences. 
Phi Alpha Theta Regional Conference - 2014
One of the conferences at which our students consistently are invited to present is Phi Alpha Theta's regional conference. In 2014 Sarah Thomas participated in the Pennsylvania East Regional Conference at Shippensburg University. Sara presented a paper on "Representing America: The Congress for Cultural Freedom."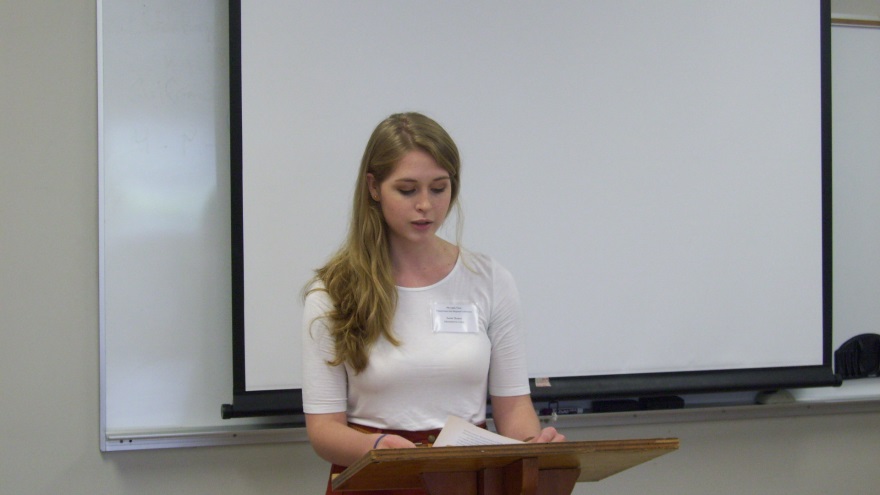 Phi Alpha Theta Regional Conference - 2013
In 2013 Bella D'Asciano, Tyler Eshelman, and Jason Halberstadt participated in the Mid-Atlantic conference at Shepherdstown University in Shepherdstown, WV. Bella examined "Douglas MacArthur and the Philippine Campaign," Tyler analyzed "French Nuclear Technology in the Postwar Age," and Jason explored "Kristallnacht and the Final Solution."