Student Organizations
Students with an interest in history--whether they are majors or not--have the opportunity to get involved with a few clubs and organizations, such as these:
History Club
The purpose of the History Club is to provide a social environment for people with a common interest in History. Both majors and non-majors are invited to participate in the club and our discussions of History. Through various programs such as movie nights, guest speakers and field trips to historic sites and museums, we complement our learning of history that begins in the classroom.
For more information about the club or upcoming events, contact historyclub@etown.edu.
Phi Alpha Theta
Phi Alpha Theta is the national honor society for students of history. The mission of Phi Alpha Theta is to promote the study of history through intellectual and social exchanges. Toward this end, Elizabethtown's Omicron Pi Chapter sponsors student presenters at professional conferences . It also hosts an annual banquet and induction ceremony.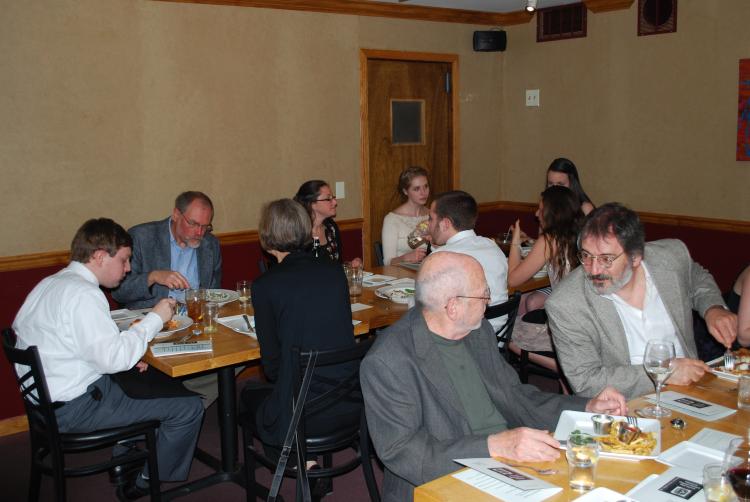 For more information on membership requirements and activities, please contact the faculty advisor, Dr. Brian Newsome, at 717-361-1251 or newsomewb@etown.edu.