Original Research
Students in the History department at Elizabethtown College have opportunities to research inside and outside the classroom. This includes independent research, research with a faculty mentor, and chances to go into the field. This page highlights some of those opportunities.
Dr. Newsome's Field Trip to U.S. Army Heritage Center
For his course on Twentieth-century Europe, Dr. Newsome takes students to the U.S. Army Heritage Center in Carlisle, PA. Students tour the museum and recreations of a World War
I trench and a World War II induction center. Using the archives of the Center's Military History Institute, they also do research on the experiences of infantrymen in World War I and World War II.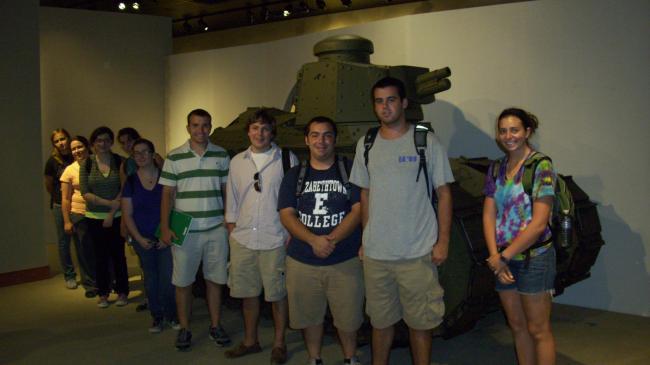 In the museum: a Renault FT 16 tank from World War I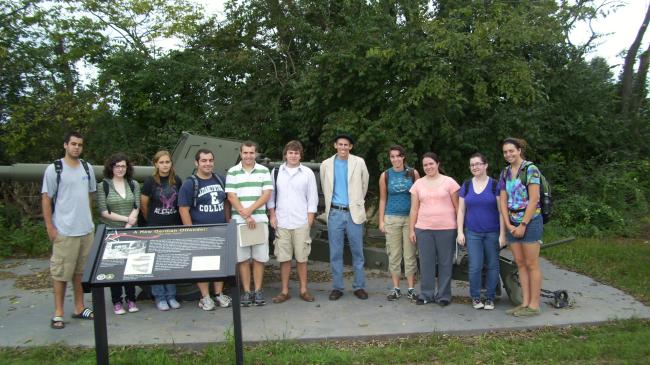 On the battlefield tour: a German 88 mm field gun from World War II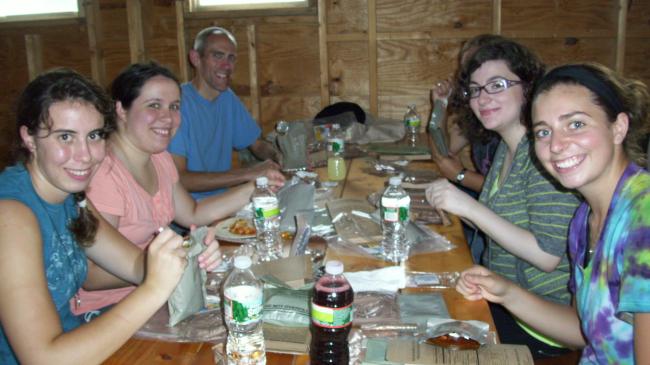 Eating "chow" (MREs) in the mess hall
Dr. Kenley's Trip to Chicago for Peace and Conflict in China 
During Spring Break, Dr. David Kenley took several students to Elgin, Illinois.  There, they spent several days conducting original archival research on missionary activities in early twentieth-century China.  They also saved time to do some sightseeing in nearby Chicago.  As a result of their trip, two students made presentations at a professional conference, four students made presentations at a public panel, and one student published his research in the  American Journal of Chinese Studies .
Below are some pictures of the students conducting their research