Clubs and Activities
Philosophy Club
The Philosophy Club at Elizabethtown College holds activities and plans events to further the study of philosophical concern. The club is open to students of any major.
Advisor: Dr. Michael D. Silberstein
Classroom Activities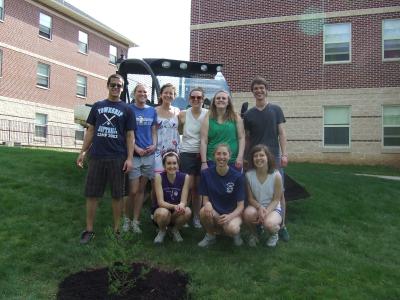 As a student in the Philosophy program at Elizabethtown College, you'll take many fascinating courses, some in which you'll get to get outside the classroom, like Dr. Ricci's Environmental Ethics class. In spring 2011 semester he and his students planted a tree on campus.