Catherine Reich '08
"I do my best to follow the example of E-town's faculty and teach my student assistants beyond what is strictly necessary to complete a task."–Catherine Reich
A Ph.D. candidate in the University of Memphis Clinical Psychology program, Catherine Reich feels she wouldn't be where she is today without her background at Elizabethtown.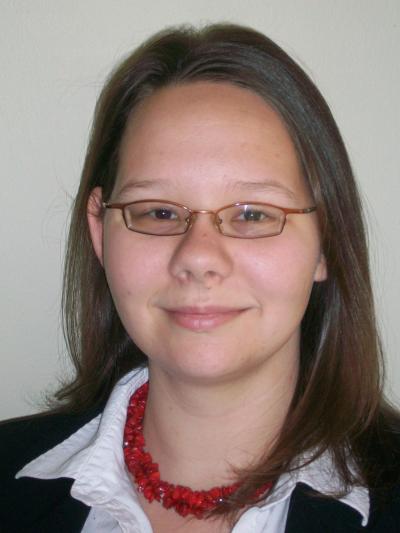 "Elizabethtown College taught me to think critically and think for myself," says Reich. "My psychology courses gave me a great background in a wide range of subjects. I use what I learned at Elizabethtown every day in my research and clinical work. I really feel that my education at Elizabethtown put me ahead of the curve."
That strong background is necessary, as Catherine has a wide variety of responsibilities in her position.
"In a typical week I see therapy clients, conduct psychological evaluations and attend classes. I develop research ideas, submit proposals, design studies, supervise data collection and entry, conduct analyses, and write up the results for publication. One current project aims to evaluate the effectiveness of a program designed to help homeless families. I'm also the lab manager for the psychotherapy research lab," she said.
"I think a lot about the Elizabethtown College motto, 'Educate for Service,' when I mentor undergraduate students. Both my clinical work and the products of my research aim to improve, in some capacity, the lives of people seeking help. I received an extraordinary amount of individual attention while at E-town. I do my best to follow the example of E-town's faculty and teach my student assistants not just what is strictly necessary to complete a task, but what might be helpful for their understanding of psychology."