For Employers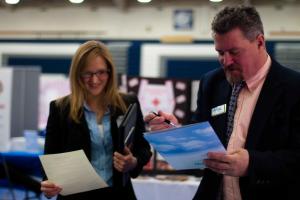 Posting Jobs and Internships
To post a job or internship for an Elizabethtown College student or graduate, you'll first need to create an account for Jobs for Jays. From here, you can register yourself, your company and your job or internship. You will also be able to set parameters over who can apply.
Additional Employer Opportunities
Participate in a job fair
Recruit on campus
Do a presentation for E-town students
Host an informational table on campus
Participate in a program
Email careerservices@etown.edu for more information on the above opportunities.