Staff and Contact Info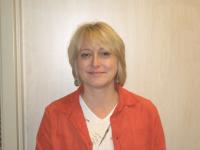 Jane Nini
Director of Career Services
ninij@etown.edu
Jane has worked at Elizabethtown College since 2005. For 25 years, Jane has worked in various capacities in the field of Career Development. Initially, she worked in the field of Vocational Rehabilitation with clients in a work adjustment program and in a pilot project with individuals who had experienced traumatic brain injuries. Subsequent employment includes working in a not-for-profit center, in two post-secondary institutions, and on two outplacement projects with employees who were downsized from manufacturing or federal positions. Jane holds a M.A. from Towson University in Counseling Psychology, with an emphasis on Career Development. As an undergraduate, Jane completed majors in Psychology and Sociology at Towson.
Marsha Schmucker
Information and Recruitment Coordinator
schmuckerm@etown.edu
Marsha has worked at the college since September of 2012.  Her experience in the Career Services field comes from serving as the Assistant Director and a Career Counselor at Franklin & Marshall College for over 11 years.  She earned her B.S. degree in Business Administration from Bloomsburg University and her Master's in Counselor Education from Millersville University.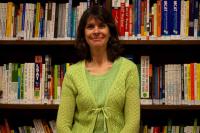 Mary Krikorian
Outreach and Alumni Liaison
krikorianm@etown.edu
Mary has worked at Elizabethtown since January 2009, and has been in the field of Higher Education for over 20 years. Her previous position was internship coordinator/career counselor at Hartwick College in Oneonta, NY. Prior to that, she was a senior career planning associate with the State University of New York College at Oneonta, and an assistant director of counseling and student development at Bethany College in WV. Mary earned a bachelor's degree in psychology and communications from the State University of New York at Oswego and a master's degree in College Student Personnel from Bowling Green State University in Ohio.