Success Stories
We are excited to feature student success stories on our website.  Stop by Career Services to find out how we can help you and turn your questions into success.
Kaylin Russell, Class of 2016                
Corporate Communications Major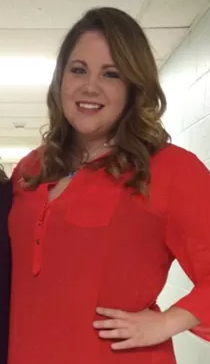 Current Employment
La Torre Communications, Harrisburg Pa
Summer Internship or Full Time Job
I'm currently the 2014 fall intern at La Torre Communications, which is a full-service public relations and public affairs firm based in Harrisburg, Pa. Some of my responsibilities include: drafting press releases, writing op-eds, pitching stories to the press, managing social media and aiding in devising communications strategies for clients. I'm excited and grateful that I have this opportunity to learn about the public relations field in order to develop my leadership journey. 
How did you hear about your job?
As I was about to enter my junior year, I knew it was time to start looking at internship positions. But, finding an internship is easier said than done. I heard about my current internship through many different outlets. The Department of Communications chair e-mailed me about the opening, as well as Tina MacKenzie from Career Services. 
How have you interfaced with Career Services?
The application process of applying internships was tedious, but Career Services was always there to help me along the way. I e-mailed Tina MacKenzie from Career Services to see if she knew about any other openings for the fall semester. The response I received from her was wonderful and exactly what I needed. She sent me many internship opportunities that revolved around communications and helped me through the entire process. I also took advantage of Career Service's tips about resume building located on the College website. I'm very thankful to Career Services for always being a helpful hand. 
What advice would you give to other students?
Chase success. Internships are a wonderful opportunity to learn and advance your future career. Also, take advantage of Career Services. Don't be afraid to ask questions and use their resources. 
Abigail Haines, Class of 2017                
Computer Engineering Major / Computer Science Minor
Current Employment
Firmware Testing Intern at Phoenix Contact
Summer Internship or Full Time Job
I had intended on completing a Co-op the spring of my Sophomore year, but when things fell through, I immediately started applying to every and any internship that was thrown my way. I ended up applying to Phoenix Contact's internship position because I had visited the company on a field trip the spring of my freshman year and was impressed by their facilities. After applying and getting called in for an interview, I am happy to say I received the internship!
How did you hear about your job?
Career Services sends our department's secretary, Jennifer McFadden, many e-mails about available positions at companies near and far. Once Jen receives these e-mails, she forwards them to all of the engineering majors. I received an e-mail from Jen about the open intern position.
How have you interfaced with Career Services?
Going to Career Services not only helped me polish my resume, but write my first cover letter. Even if I didn't have time to go to the office in person, it was wonderful being able to e-mail the rough drafts of my resume and cover letter to Tina MacKenzie and get immediate feedback on them. This internship is also my first job in the adult world, so it was nice to be able to schedule a mock interview to get some experience on "selling myself" to the company I was applying to.
What advice would you give to other students?
There's no shame in asking for help when it is needed. If you're unsure of the quality of your resume, or you just need someone to talk to about what to wear at an interview, Career Services is here for that. Go get help. It may just land you a job.
Gina Cusimano, Class of 2015               
Biotechnology 
Summer Internship or Full Time Job
I was a 2014 Safety Assessment and Lab Animal Resources (SALAR) Intern for Merck & Co., Inc. My work focused on the optimization of a non-human primate cytokine release assay. To do this, I conducted multiplexed cytokine analysis using Luminex microsphere-based technology as well as MesoScale electro-chemiluminescent technology. Cytokines are small proteins released by certain white blood cells that signal other cells in the body to help with an infection or inflammation, but can also be stimulated to excessive levels that cause life threatening conditions. With the rise of protein therapeutics, it is critical for pharmaceutical companies to ensure their particular therapeutic does not illicit any potentially serious immune responses in humans. Analyzing cytokines released from monkey blood stimulated with various compounds, helps minimize these potentially harmful immune responses in monkeys and contributes to the likely progression of the therapeutic into clinical development. 
How did you hear about your job?
I didn't know where to start looking for summer internships, but during a meeting with Career Services I learned that many are posted on company job search pages. I came across my position by searching the Merck & Co., Inc. Jobsearch page for positions that were being offered and just applied online. 
How have you interfaced with Career Services?
Before applying for my internship, I wanted to ensure that my resume was thorough without being overbearing.  In addition to a generic resume, biology and chemistry majors in particular must include all laboratory skills/techniques which can get lengthy. With this, I found it challenging to organize/arrange my resume in a way that would be relatively brief, yet informative. Career Services helped with my resume in addition to providing me a list of internships to apply to.
What advice would you give to other students?
Take your future employment upon yourself and utilize every aspect that will help you achieve it. Career Services helped me develop a professional resume and gave me the confidence to start applying to the best job I've ever had. Working at Merck & Co., Inc. was an enlightening, rewarding and an unforgettable experience. I would also advise applying as early as possible. I recently learned that some companies accept applications as early as September. Finding your future job is a job in itself, so meet with Career Services, get out there and start looking! 

Richard M. Meyers II, Class of 2015                  Administration Major/ Concentration in Management and a Minor in Technical Design
Current Employment
Compliance & Sales Administration Intern at Aesculap, Inc.
Summer Internship or Full Time Job
At Aesculap, I work with both the Compliance and the Sales Administration departments.  In Compliance, I help to make sure that the company complies with all of the regulations and reporting systems that the government has for the Medical Industry.  My duties as the Sales Administration intern are to help assist the remote sales representatives that work for Aesculap.
How did you hear about your job?
I worked at Aesculap's "Parent Company" B. Braun Medical, Inc. for two summers.  When I went onto B. Braun's website to apply for an internship, I also saw internships from Aesculap and applied. 
How have you interfaced with Career Services?
I approached Career Services during my junior year at school.  They were able to help me clean up my resume and obtain many internship interviews.  Everyone is a great source of knowledge and try their best to create opportunities.
What advice would you give to other students?
If you have not stopped by Career Services I suggest that you do.  They can help with revamping resumes, giving students tips on job search success and also help to create opportunities for the future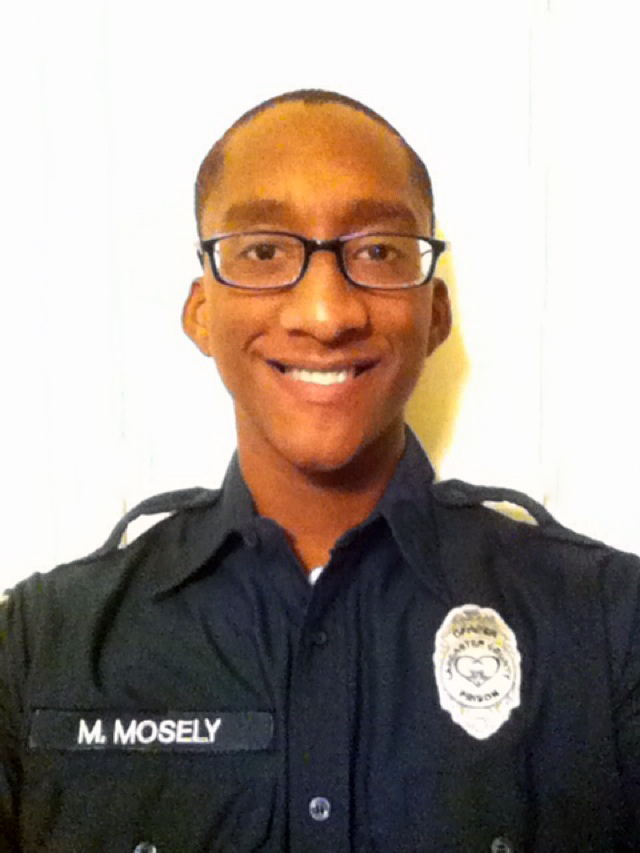 Earl Mosely, Class of 2014                                      Criminal Justice Major
Current Position
Lancaster County Prison and York Well Span Hospital
Summer Internship or Full time job
I did my semester internship with The Dauphin County Sheriff department during the Fall Semester of my senior year. During it I was given the opportunity to ride along with the Warrant team, sit in during hearings and sentencing, serve information and warrants to individuals and even escort prisoners. My primary position there was to assist in the protection of those within the courtroom. After completing my internship I was offered a part time position to begin during the summer.  I am currently working part time at York Well Span Hospital as a security officer inside of the Behavioral Health floor of the hospital. My duties range from protecting staff and patients to making sure patients do not try to leave the floor. My job does require a bit of finesse and understanding of mental illnesses that I gained from my psychology classes at Elizabethtown.  Through this experience and training I was offered a fulltime position at Lancaster County Prison which will begin in August 2014.
How did you hear about it?
I heard about this position through career services. When I began my senior year I was not sure where I was heading next. I was then shown the Indeed website which showed open positions within my field and others that correlated to my studies that I had not even thought of.
How have you interfaced with Career Services?
I had never considered getting help with my future and believed I could handle it on my own. I had seen postings for resume workshops and always ignored them. One day, though, I decided to give it a shot and saw how horrible my resume and even interviewing technique really was. I utilized their sources and hints to improve both of these aspects in my job search.
What advice would you give to other students?
The advice I would give is to use the sources around you and to not give up. Too many job offers are never enough. Get help from those who can help you become and more marketable individual. I have received multiple job offers since getting the help that was directly in front of my nose. Don't wait till senior year like I did. Take the appropriate steps now to help boost your future.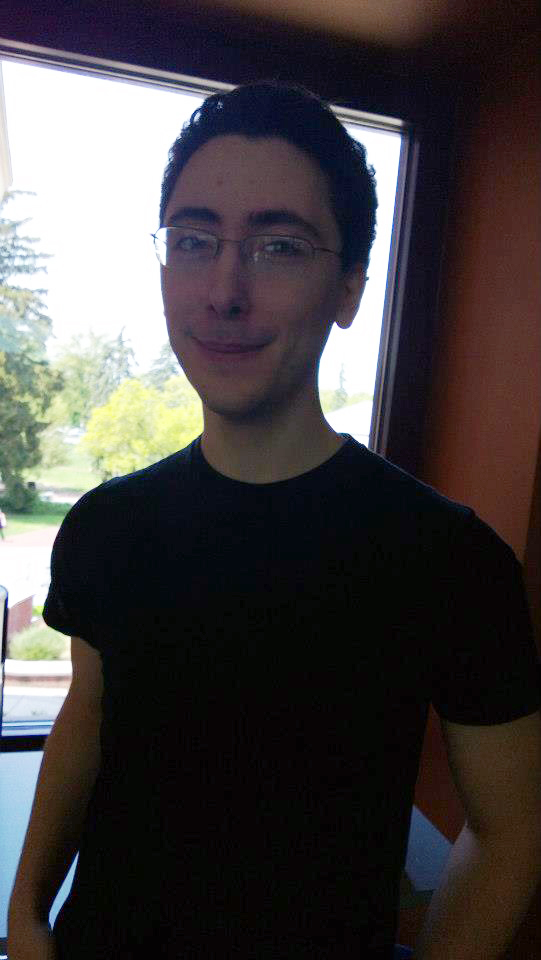 Omar Mustardo, Class of 2015                                Computer Science Major, Mathematics Minor
Summer Internship
I had a summer fellowship called ITLAB through the Heinz College at Carnegie Mellon University. I took two courses and worked with a group on an ongoing research project. The project involved creating software to aid the blind and visually impaired. I worked specifically on the virtual navigation aspect. My goal was to make a computer program that could load a building's floorplan and allow a person to explore it using their keyboard. The tricky part is that all of the feedback has to be audio since the users are unable to see the screen. Working on a project with a real world application and then getting to see it in action with user tests was very satisfying. The ITLAB program took what I learned at Etown and put it to good use.
How did you hear about your internship?
The program was recommended to me by Dr. Zlatarova.
How have you interfaced with Career Services?
I first met with Tina MacKenzie to go over my resume. We have met a number of times since then for a variety of reasons including preparing for a career fair, looking at job and internship choices, and going over possible interview questions.
What advice would you give to other students?
Start early. Your job/internship search will go much more smoothly. Even if you're a freshman I recommend going in and putting a basic resume together. It's always easier to build off of what you already have than to build from scratch. Everything is much less stressful if you work on what you can in your free time over the school year rather than scrambling to get work done at the last minute.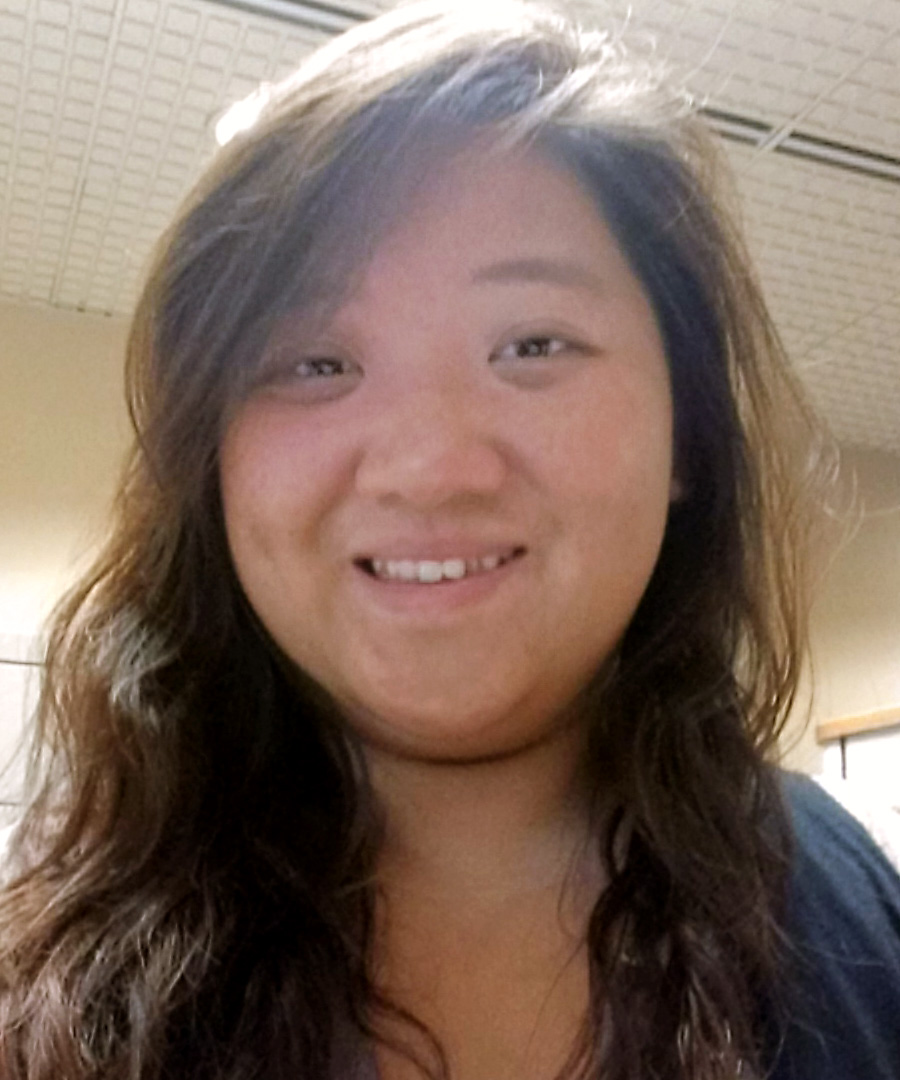 Salyiena Lo, Class of 2016                                     Accounting Major/ Mathematics Minor
Summer Internship (2014)
Summer Intern — At High Company LLC, I help them organize information on the commercial-side and residential-side of real estate in the market.
How did you hear about your job?
I saw the internship position at High Real Estate Group through the college email.
How have you interfaced with Career Services?
I had questions for Tina MacKenzie and quickly got responses from her regarding internships. I needed help on my cover letter and Career Services did a good job on helping me establish good pointers on writing one during my process of applying for multiple internships.
What advice would you give to other students about gaining a meaningful summer job/internship?
In regards to your major, apply to as many internships as you can. Whether you like it or not, you can put that experience on your resume enhancing your chances of getting a job or internship in your future. Even though you might have not liked something that you did, you know for sure you would not do that for the rest of your life as a career. During internships, knowing your likes and dislikes is a good thing in the long run. Also, the more interviews you get, the more experienced you are at landing an interview. Be open to change and take advantage of the opportunities.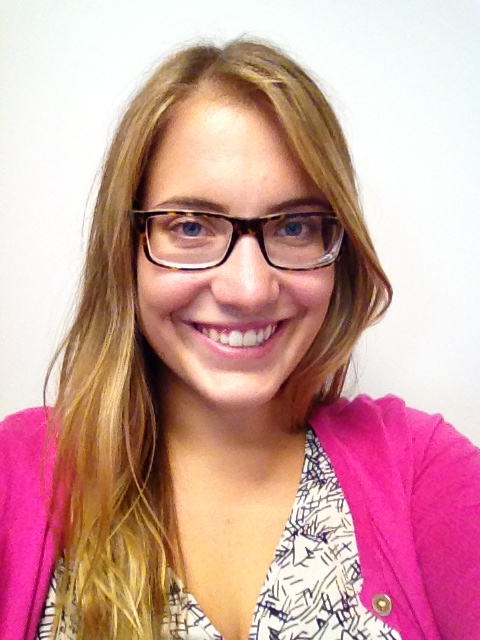 Hannah Reagan, Class of 2013
Business Administration Major/ Concentration in Marketing and a Minor in Sociology
Current Employment
Campaign Specialist for School & Youth Programs at the Central PA Chapter for the Leukemia & Lymphoma Society
Summer Internship
"I interned with the Lancaster Barnstormers after completing my junior year. I worked with their marketing team after returning home from studying abroad. I assisted in game day preparation, marketing initiatives at the stadium and in the community and improving the fan experience on game days. From gaining experience with the Barnstormers, I was offered a full year internship during my senior year at Pages Bookstore in Elizabethtown, a small business selling used books. I worked in the store at the sales desk while managing marketing communications and assisting with in-store events and social media."
How did you hear about your job?
"As a freshman, my upperclassmen friends sought out resume and interview skills assistance from Career Services. They were able to get better internships and more interviews than friends who didn't pursue their help. I kept that knowledge in my back pocket as I started pursuing internships."
How have you interfaced with Career Services?
"As a business professional in non-profit work, I have such an appreciation for the resume services and internship assistance provided to me by Career Services. I firmly believe that taking the initial step in seeking their help has allowed me to pursue a meaningful career."
What advice would you give to other students?
"The job market students are entering is a tough one. Utilize the tools that Career Services has to offer. They will help you find internships, improve your resume and give you the confidence you need to step into an interview and land the job. All you need to do is ask for help."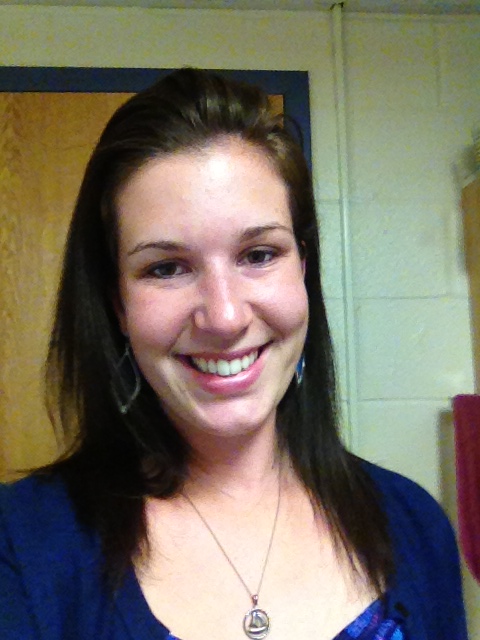 Jennifer Bitgood, Class of 2014
Sociology/Anthropology Major
Summer Internship (2013)
"Tutor Counselor – working with underprivileged high school students to accelerate their education for the upcoming academic year to help them to become first-generation college students while also providing emotional support"
How did you hear about your job?
"I saw the advertisement on Career Service's weekly email."
How have you interfaced with Career Services?
"I met with Tina MacKenzie to discuss internship options as well as to work on my resume and cover letter in order to apply."
What advice would you give to other students about gaining a meaningful summer job/internship?
"Always keep looking for job opportunities.  You might not think an opportunity could possibly work out for you, but don't deny yourself the chance."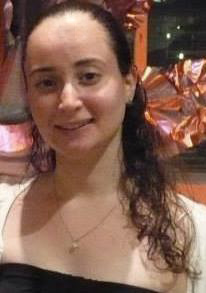 Laura Klein, Class of 2016                                   Psychology Major and Minor in Business Administration 
Current Employment
Human Resources for Classwish.org
Summer Internship or Full Time Job
I interned at Classwish after completing my sophomore year. I scheduled and interviewed potential employees, helped organize the company's website, and assisted my co-workers to send supplies to the FIRST Robotics competition.
How did you hear about your job?
I found this job on internships.com.
How have you interfaced with Career Services?
I interfaced with Career Services by asking for their advice on searching for summer internships. I also follow Career Services on Twitter where they provide helpful hints on how to search for internships and prepare for interviews.
What advice would you give to other students?
Be persistent. I explored many different types of internships until I landed one that fit my objectives.
Megan Ebert, Class of 2015                                                                                       Sociology and Anthropology
Current Employment
Intern for The Arc of Lancaster County
How did you hear about your job?
Ms. MacKenzie and I met and she helped me identify possible internship options. She highlighted The Arc and helped to connect me with Ms. Westcott, the executive director of The Arc of Lancaster County.
How have you interfaced with Career Services?
Ms. MacKenzie in Career Services met with me and has continued to stay in contact with me about potential job and internship opportunities. She has helped me to become aware of jobs and has provided a connection to jobs that interest me.
What advice would you give to other students?
Do not be afraid of looking into jobs and internships. Contact any organization that interests you and go from there, you can never seek out too many opportunities.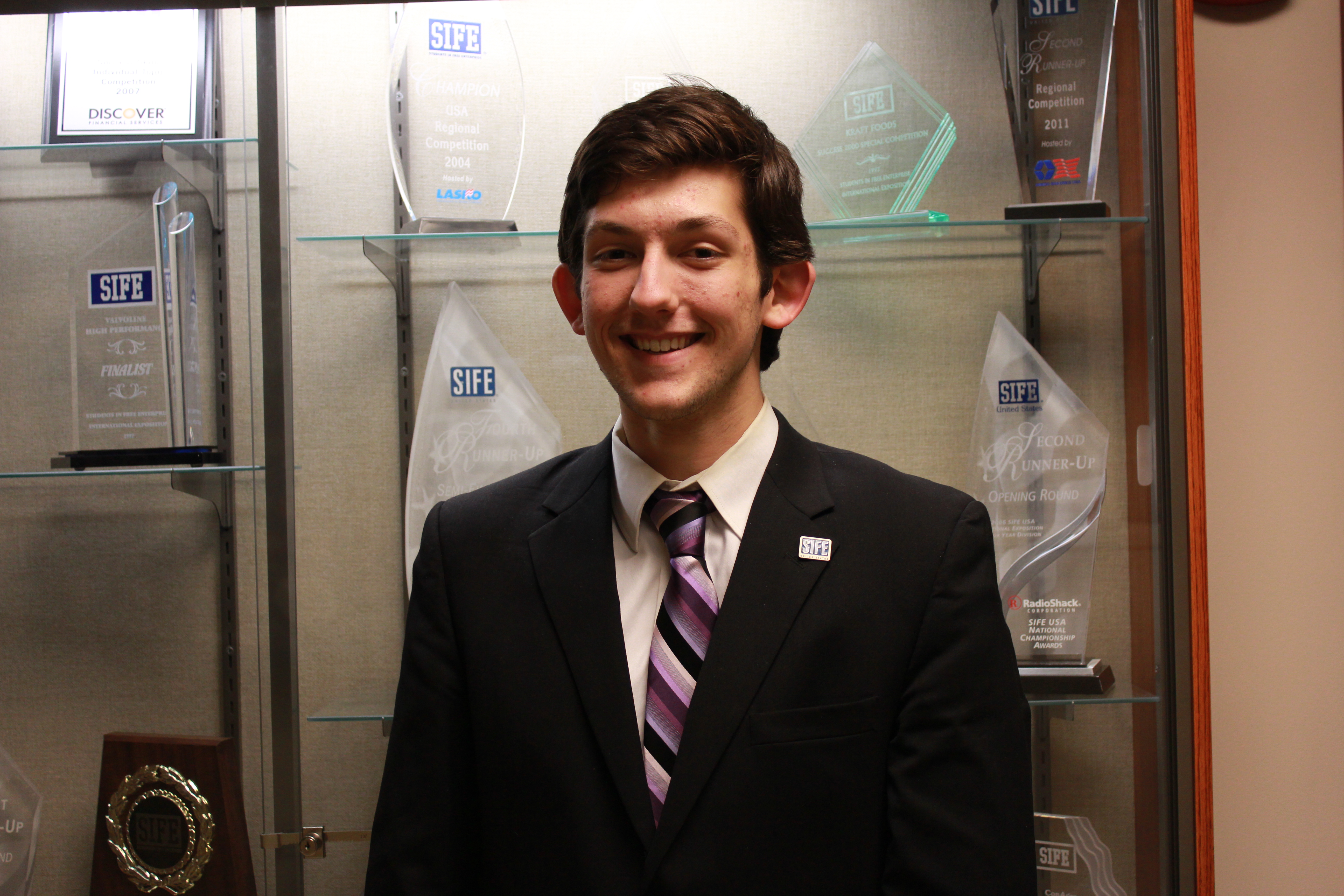 David Nagel, Class of 2015
Accounting Major, Information Systems Minor
Summer Internship (2013)
"Accounting intern at Martin's Famous Pastry Shoppe; I create templates for financial statements in Oracle and assist with accounts payable duties, such as organizing contracts and analyzing credit card payments"
How did you hear about your job?
"I attended the job fair in the spring, spoke to one of the representatives, had the interview, and got a phone call the following day!"
How have you interfaced with Career Services?
"Face-lifting my resume (multiple times!), helping me become more confident with interviewing and interpersonal skills, and helping me search for internships"
What advice would you give to other students about gaining a meaningful summer job/internship?
"If you really want an internship, let people know!  Let recruiters know that you are sincerely and enthusiastically interested in learning and getting a great experience, and they will appreciate that more than straight A's."
Colleen Taylor, Class of 2016
Political Science & English Literature double major, Minor in Women & Gender Studies 
Current position
Advocacy Intern at the Sierra Club in Harrisburg
How did you hear about your job?
I attended an internship/job fair that Career Services recommended; I handed out my resumes like they were candy, and received follow-up emails and phone calls beginning the next day.  I reached out to these such employers, and received multiple internship opportunities as a result.
How have you interfaced with Career Services?
Career Services has helped me update/clean up my resume, has offered assistance with creating my LinkedIn online profile, and has given me tips on how to dress for the job I want.  The professionals in Career Services are not only knowledgeable, but also practical in their advising.  If something seemed like a good opportunity, but just didn't fit my interests, we moved on, but the opportunity was still available to me.
What advice would you give to other students about gaining a meaningful summer job/internship?
Don't be afraid to make mistakes along the way.  For a long time when I tried to be professional, I thought I had to put a fake smile on and pretend to laugh at employers' jokes; while that can certainly make an impression, I found that being myself attracted employers that were more suited to my interests and personality.  If I hadn't tried my first approach, I would never have known what worked for me and what didn't.
Courtney Fox, Class of 2015                        
 Professional Writing major Creative writing minor
Summer Internship or Full Time Job
Audience Development Intern for Journal Multimedia.
How did you hear about your job?
The fall semester of my senior year, I attended a Internship Fair and I met a representative for the company. After having a phone interview for one department of the company,   my resume was handed off to the Audience Development department and they called me in for an interview.
How have you interfaced with Career Services?
I spent a good half of my fall semester meeting with Career Services. They were able to help me with any problems I had with my resume and they have helped me with internships, from telling me about the different fairs to helping me prepare for an interview. Even after getting an internship, I still meet with Career Services to help get ready for when I graduate.
What advice would you give to other students?
Finding an internship is not always easy. There is a lot that can go in to getting one and Career Services with great with helping you in the process. Don't be afraid to set up time to meet with someone from Career Services. They can help you with even the smallest thing such as building your confidence in an interview. It's worth it to go to them.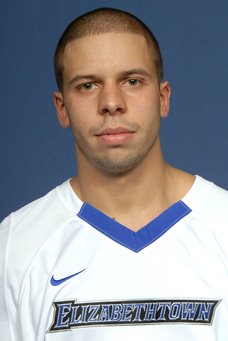 Nick Thompson, Class of 2013
Business Administration Major with concentrations in Finance and Accounting
Current position
"I work for JP Morgan Chase and I am a Securities Settlement Specialist in the Corporate Investment Bank (CIB). I am part of the Securities Lending Asset Management team which is responsible for Collateral Asset Management and Operational/Functional Support for our trading desk."
How did you hear about your job?
"I got the position through a headhunting agency called The Mergis Group who's parent company is Randstad. I was able to land the position through assistance from the Elizabethtown College Career Services Office who provided me with interviewing skills. The agency also supplied me with some helpful tips going into the interview."
How have you interfaced with Career Services?
"I worked with Career Services many times throughout my time at Elizabethtown. Mostly towards my Junior and Senior year but wish I would have worked with the office earlier because they were very helpful. They were very helpful with Resume and Interview preparation as well as providing a source of job and internship openings through Jobs For Jays and Career Fairs."
What advice would you give to other students about gaining a meaningful summer job/internship?
"The first and foremost piece of advice I could give any student is they NEED an internship. Today, employers want relevant experience that proves the student's ability to succeed in a work environment. The next piece of advice is that it is never too early and to start seeking employment at the start of Senior year. I started looking for a job in the beginning of my Senior year and did not get hired until a week before graduation. Another piece of advice is to make as many contacts as possible throughout their career (employers, teachers, peers, athletics, activities, etc.) Interview preparation is also extremely important, practice interviewing skills with Career Services or attend Mock Interviews. And the last piece of advice is to have confidence going into your interview because you have nothing to lose and everything to gain."