Purposeful Life Work Mentors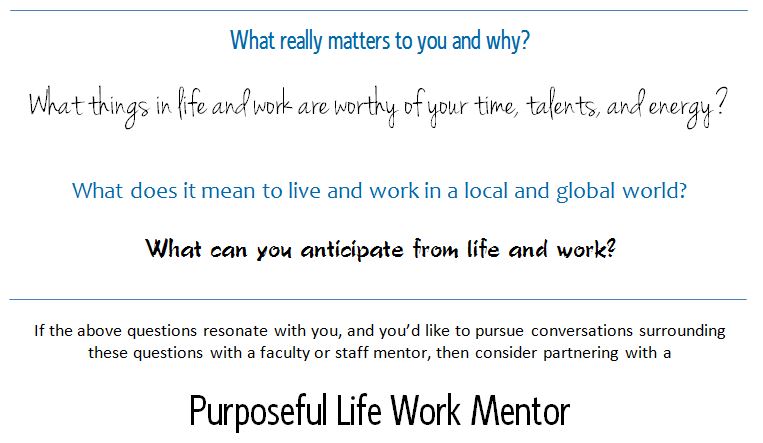 Purposeful Life Work mentors will encourage students to understand the importance of reflection on vocation and purposeful life work for intentional decision-making during their
Elizabethtown career and beyond.  These individuals are committed to:
Developing students' concept of vocation and purposeful life work
Encouraging students to reflect on what really matters to them
Challenging students to discern their own vocation and purpose
Mentors will partner with you individually to initiate robust conversation about
and reflection on the concepts of vocation, meaning, and purposeful life work.
To find out more or to request a mentor, email calledtolead@etown.edu.
Purposeful Life Work mentors include: