Medical Services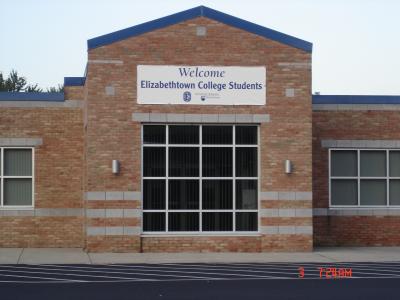 Penn State Hershey Medical Group Elizabethtown
Medical Care
Elizabethtown College, in collaboration with Penn State Milton S. Hershey Medical Center, will provide comprehensive clinical health services for full-time students. Students will receive medical care at Penn State Hershey Medical Group Elizabethtown physician's office (PSHMG) 
Confidentiality
Student Health and PSHMG respect the confidential nature of each student's visit.   No medical information is released without the written consent of the student.
Location/Office Hours
Penn State Hershey Medical Group Elizabethtown
1 Continental Drive
Elizabethtown, PA 17022
Monday 8:00 a.m. - 7:00 p.m. 
Tuesday & Thursday 8:00a.m. - 6:00 p.m.                          
 Wednesday & Friday 8:00am - 5:00 pm
Staff at Penn State Hershey Medical Group Elizabethtown
Dr. Andrew Wren DO, Medical Director, Elizabethtown College Athletics Team Physician
Dr. Jay Zimmerman MD, Family Medicine
Bernadette Van Hulle, PA
Dr. Laura Bujold DO, Family Medicine
Dr. Alyssa Anderson MD, Family Medicine
Dr. Punitha William MD, Family Medicine
Eileen Wagener RN, College Health Liaison for Elizabethtown College
Craig Bennage, Office Manager
Phone Numbers
(717) 489-1021 College Liaison (Eileen Wagener, RN)
(717) 361-0666 Penn State Hershey Medical Group
Outside Medical Service Providers