Tuesdays with Carl
Share a meal--and your ideas--with President Strikwerda!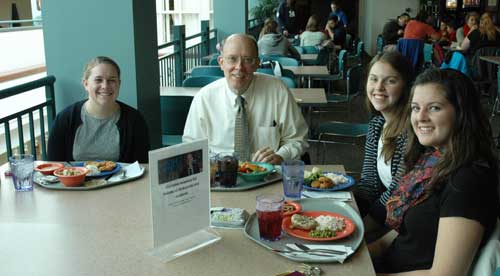 Students are invited to eat lunch with the president during Tuesdays with Carl, held about once per month throughout the academic year.
President Strikwerda wants to hear from you. If you have a question about the College or would like to offer an idea or suggestion, reserve your space today for the next event. These informal lunches are the perfect way to share your thoughts with the president, while enjoying a meal in the Marketplace with fellow Blue Jays.
Upcoming Tuesdays With Carl