Laundry Facilities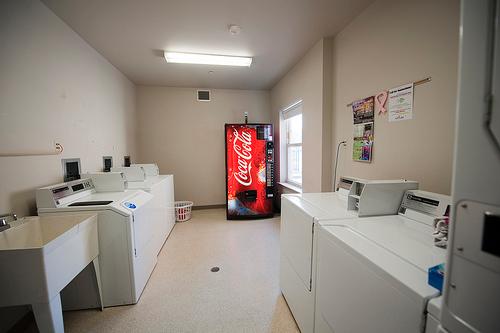 Washers and dryers are provided in all residential facilities. Laundry is free for Elizabethtown College residential students during the academic year.
New high-efficiency washers and dryers will be installed in the residence halls over Winter Break 2016-17!  Each building will be equipped with at least one ADA accessible washer and dryer.
With the new machines students will have access the laundry monitoring system "Wash Alert."  This will provide you with real time notifications on when machines are available, how much time is left on your cycle, and a notification when your cycle is finished.  This app will also allow you to submit immediate service requests when machines aren't working properly.
**Important:  The new washers only take HE laundry detergent.**  
---
Issues With Laundry Machines during Fall 2016:
If the card reader does not accept your card please try the following steps to resolve the problem.
Unplug the machine for 15 seconds and then plug back in.
Try using your card again.
If this doesn't work please submit a work order here.
If the card reader displays "insufficient funds" please contact reslife@etown.edu with your name and ID number.