Meet the Stamps Scholars 
Meet some of E-town's finest- recipients of the Stamps Scholars Program. These students truly exemplify our motto of being a "bigger part of the world" and they are living out their dreams through the Stamps Scholars Program.
 "The generosity and reputation of the Stamps Family Charitable Foundation was a significant 
factor in my decision to attend Elizabethtown College. I am excited to reap the benefits of the program 
over my four years and maximize my collegiate experience." 
- Gates Failing '16

                     
                  

Mary Clyne '16, Professional Writing
I am a senior English major with an Anthropology minor from Thousand Oaks,
California. I spent this
past summer at an Archaeology Field School on Catalina Island in Southern California. Last year, I spent a semester in Florence, Italy where I took art classes. Here at Elizabethtown College, I was a SAM (Student Athlete Mentor) and played Division III volleyball, track and field, and lacrosse my freshman and sophomore years. I've also written articles for
The Etownian,
been a section editor for the yearbook, and been a news anchor on ECTV. The Stamps Family Charitable Foundation has granted me a college experience that would not have otherwise been possible. Elizabethtown College is exactly where I am supposed to be, surrounded by amazing professors, incredible people and the beauty of south central Pennsylvania and I am very grateful for this opportunity.
Gates Failing '16, Biology
At Elizabethtown, I am studying biology with interests in primary care medicine and public health.  On campus, I serve as the treasurer for my class in Student Senate and as a Peer Mentor first-year student orientation leader.  In the community, I am a mentor in the Moving Forward Together program that pairs undergraduates with high school students from the local Milton Hershey School. During my summers, I have had the opportunity to engage in microbiology research with Elizabethtown faculty and through an internship at Virginia Commonwealth University School of Medicine. During Spring 2014, I lived in The Gambia, West Africa for four months where I took public health courses, learned the Wolof language, and completed an anthropological research project on traditional medical practices. The Stamps Program enrichment funds enabled me to complete this life-changing experience without any financial obstacles.
I have been impressed with the challenging and rewarding education that I have received thus far. The generosity a
nd reputation of the Stamps Family Charitable Foundation was a significant factor in my decision to attend Elizabethtown College.
Alicia Froh '16, Actuarial Science
I am a senior Actuarial Science major and Spanish minor and am involved at Elizabethtown as a peer mentor, Into the Streets coordinator, Called to Lead member, and Emotion Dance Club choreographer. The generosity of the Stamps Leadership Scholarship has allowed me to attend a Stamps Leadership conference, study abroad in Barcelona, sit for actuarial exams, go on a spring break service trip, and take an internship at an actuarial consulting firm that required me to live away from home. I was able to complete a SCARP summer research project translating a mathematical paper from Spanish to English, a project that allowed me to work closely with a faculty mentor and combine my two academic areas of study. Thanks to the generosity of the Stamps Family Charitable Foundation and Elizabethtown College, I am fortunate to have a variety of opportunities to further my education and happy to continue my roles in leadership and service. 
Matthew Shenk '16, International Business

After my senior year of high school I chose to take a gap-year in which
I spent the summer cycling across America in an effort to raise money for MS. I spent that academic year abroad volunteering for the Free Burma Rangers, an organization based in Thailand that performs relief efforts throughout the war-zones of Burma. This time abroad greatly contributed to my interest in studying International Business here at Elizabethtown. At Elizabethtown, I have continued my running career on the cross country and track teams. Being a part of the Stamps Scholars program has provided me with a great number of resources which help to further learning outside of the classroom. The enrichment funds have allowed me even greater financial freedom to travel to Asia and Africa.  I have also been provided with the opportunity to meet famous speakers or presenters who come to campus. At the moment, I am studying abroad in Marburg, Germany for my junior year.



Tyler Butkus '17, Chemistry and Business Administration
My name is Tyler Butkus, and I am a Junior Business Administration and Chemistry double major. My passion is finding the intersection between entrepreneurial opportunities and technological advances ready to be implemented for the greater good. More specifically, I'm interested in promoting grassroots social entrepreneurship in developing communities as a means of generating long-term, sustainable, exponential growth. I believe that an interdisciplinary approach to business is at the heart of success and innovation in the 21st century, and I look forward to using my dual study of the sciences and businesses to catalyze ventures that represent the incarnation of capitalism and Adam Smith's "Invisible Hand." To that end, I have served as Treasurer of my class, I've initiated and piloted an unprecedented partnership between Elizabethtown College, the Social Enterprise Institute, and a local business in developing a novel method for food waste recycling that has applications in developing economies, and I remain highly involved with the college's Called to Lead program, which prepares students for a life of purposeful servant leadership. Outside of the classroom, I compete in power lifting on the national level, I enjoy rebuilding muscle cars, and I spend a good deal of the time outdoors, both hunting and hiking. I look forward to traveling abroad in the near future as a means of broadening my global perception and experiencing firsthand the communities and cultures that can most benefit from investments in social enterprises. I believe the future holds endless potential, and I'm excited to work as a pioneer in finding new solutions to problems that have gone unsolved for too long.
Nicolas Callahan '17, Economics and Philosophy
When I first moved to Elizabethtown for college, I had never lived in the US before. I went to high school in Thailand and lived in several other countries in Southeast Asia, the Middle East and Europe before that.  Given my background a lot of people wonder why I chose to attend a small school like Elizabethtown. I knew I wanted to go to a smaller school with a more personal atmosphere like at E-town; I also knew I wanted to continue to do programs that let me travel. With the freedoms the Stamps Leadership Scholarship Program would allow me, the choice was easy.  I plan on studying abroad in Germany for a semester where I will continue my studies in Economics and Philosophy.  I will also be travelling to Brussels in May 2015 as part of an economics course.
Tiana Ferrante '17, Legal Studies

I'm a Legal Studies major from Florida, and I've been actively involved in the campus newspaper,
The Etownian,
Etown College Republicans, Called to Lead, Jay Firm Public Relations and the Newman Club, through which I organized a "Diversity of the Pro-Life Movement" event. Thanks to the Stamps Program, I'm currently studying abroad in Italy, which has been a lifelong dream of mine. I'm extremely grateful for all the opportunities made available to me at Elizabethtown and Italy through the Stamps Leadership Program.

Sarah Fuller '17, Early Childhood Education

Being a Stamps Leadership Scholar at Elizabethtown College is an honor that has allowed me to make the most of my college experience thus far.  At Elizabethtown, I am studying Early Childhood and Special Education and am pursuing research in international special education.  I am president of the Council for Exceptional Children, a member of the Education Organization, and a mentor for Moving Forward Together, which pairs Elizabethtown College students with students from the Milton Hershey School. I also give tours to prospective students as a Jaywalker and choreograph for Emotion.  Being a Stamps Scholar has enabled me to explore my career interests, as I spent the summer after my first year doing neuroscience research at Vanderbilt University.  I am also looking forward to a semester abroad and to completing my research in international special education.  I thank the Stamps Family Charitable Foundation for the many opportunities to challenge myself and pursue my interests.
Winsum Chang '18, Biology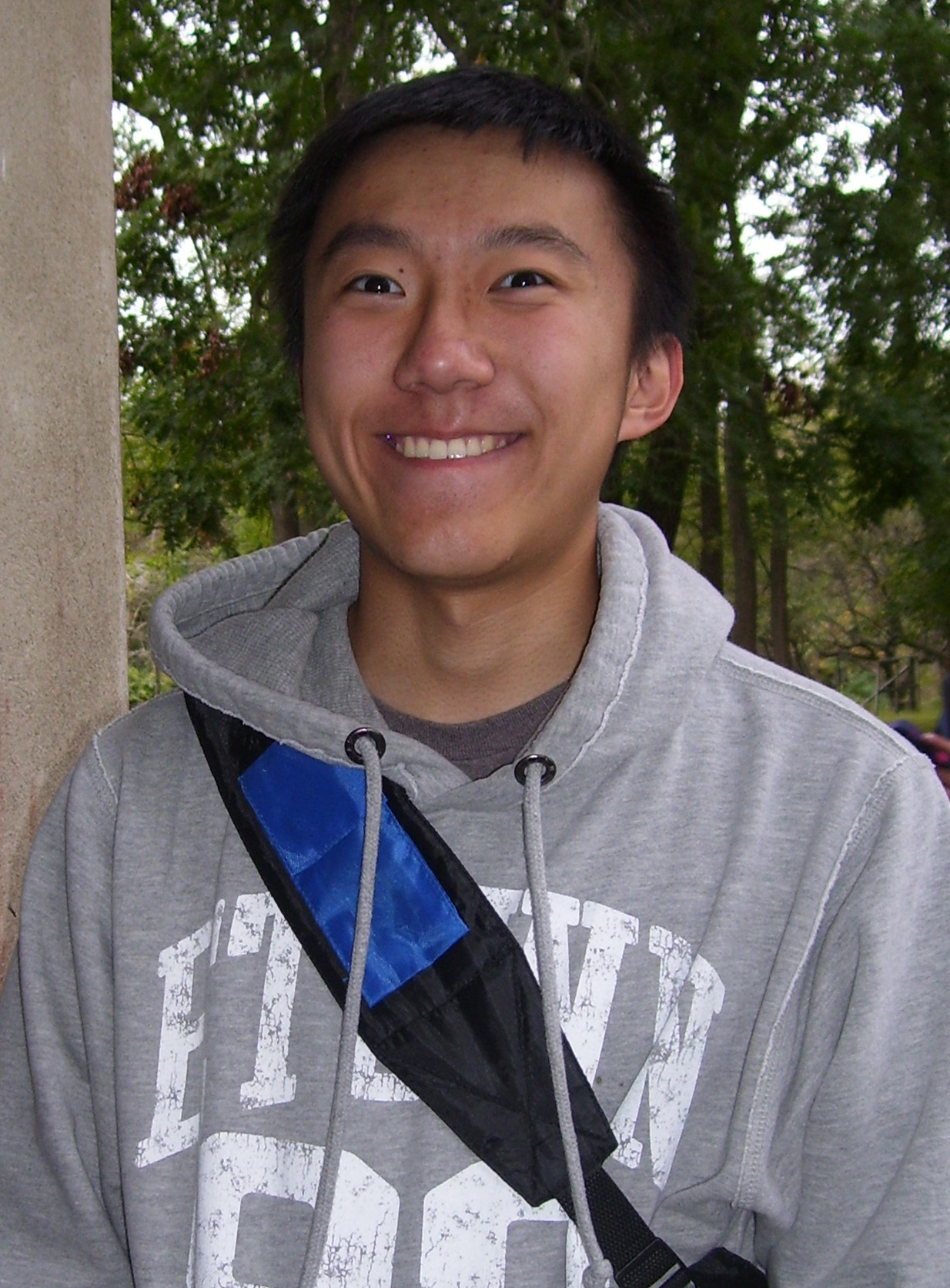 At Elizabethtown, I am majoring in biology. I am a member of Medicus, the ski club, and I take part in the community choir. I am taking piano lessons and participate in a weightlifting program with help from my fellow Stamps Scholar Tyler Butkus. I am also practicing Cantonese kung-fu at the martial arts club.  The Stamps Leadership Scholarship has given me so many opportunities. Now I can explore parts of the world that are utterly different from Elizabethtown with the enrichment funds. I have a community of fellow Stamps Scholars at my residence hall, at Student Senate, in the Honors Program, and even in the gym. Though I can explore the world, I can do it knowing that I always have a community with me.
Gillian Engelbrecht '18, Social Studies Education

Being a Stamps Scholar helped me make one of the best decisions of my life: coming to Etown! Now, I am a sophomore Secondary Social Studies Education major, French and History minor, with the hope of becoming a high school history teacher after grad school. At Etown, I participate in the Called to Lead program, the Honors Program, College Bound mentoring, Circle K, where I am the editor, and InterVarsity, where I am the social/outreach coordinator. None of this would have been possible without the generosity of the Stamps family, and for that I will be forever grateful. Already, the scholarship has given me the chance to go to Atlanta for the Stamps Scholar Convention to meet and learn with Stamps Scholars from across the country, as well as get to know my fellow Etown Stamps Scholars better. It has also given me the ability to have a summer internship with the Baltimore Education Research Consortium (Summer 2015), and the ability to apply to study abroad in Aix-en-Provence for the upcoming spring semester. I can't wait to see where else being a Stamps Scholar will lead!
Lacey MacRhyann '18, Biochemistry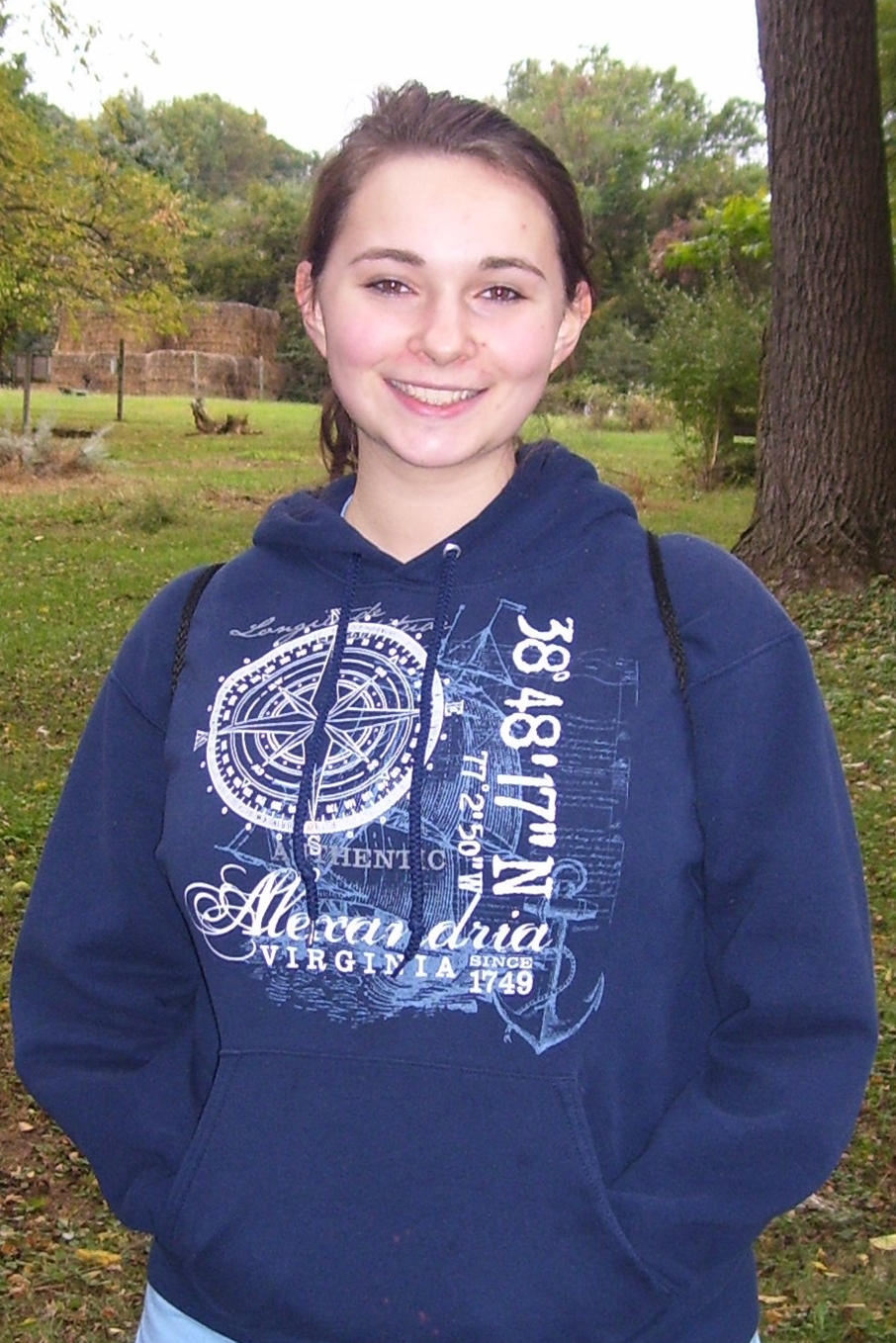 At Elizabethtown College, I am majoring in biochemistry with the goal of becoming a medical doctor. I am a member of the College's Chemistry Club, as well as Newman Club, InterVarsity, and the Honors Program. I am a representative for the freshman class in student senate, and I recently began participating in the Called to Lead program to encourage further development of my leadership skills. I plan on becoming a mentor for incoming freshmen in order to help them not only adjust to their new life at Elizabethtown, but also learn how to make the most of their college experience.  The Stamps Leadership Scholarship has provided more opportunities for me than I can list. Without the help of the Stamps Leadership Scholarship Program, I would not have been financially capable of making the decision to come to such an amazing school as Elizabethtown. Having been a resident of the state of Washington all my life, I have always wanted to learn more about the East coast, and the scholarship has contributed greatly in allowing me a chance to do so. The Stamps Leadership Scholarship Program is, and will continue to be, a very important factor in the further development of my education, my leadership ability, and my personal growth.
Colby Schweibenz '18, Biochemistry
I have really found a home away from home here at Etown. I am the Vice President for my class in Student Senate, a member of Called to Lead, Chemistry Club, Alpha Lamda Delta, and the Honors Program. This year I became a Tour Guide as well as a Peer Mentor for first-year students. I participate in several intramural sports including tennis, basketball, and volleyball. I loved attending the 2015 Stamps Leadership Conference at Georgia Institute of Technology, especially because of the great opportunity to network with Stamps Scholars across the nation. Also, thanks to the Stamps Family Charitable Foundation, I was able to get a jump-start on undergraduate research this summer. I spent the summer at Etown researching with the college's professor of Biochemistry, Dr. Thomas Hagan. I worked on developing a procedure to syntesize Giant Unilamellar Vesicles (GUVs), which one day may be used as pharmaceutical delivery devices. I will also obtain a minor in Spanish and look forward to studying abroad in a Spanish-speaking country later in my college career. I am excited to use my Stamps funds to travel to Honduras during winter break, where for one week I will be working a medical clinic with some of my peers in the Biology and Chemistry departments.

Brian Stottler, '18, Computer Science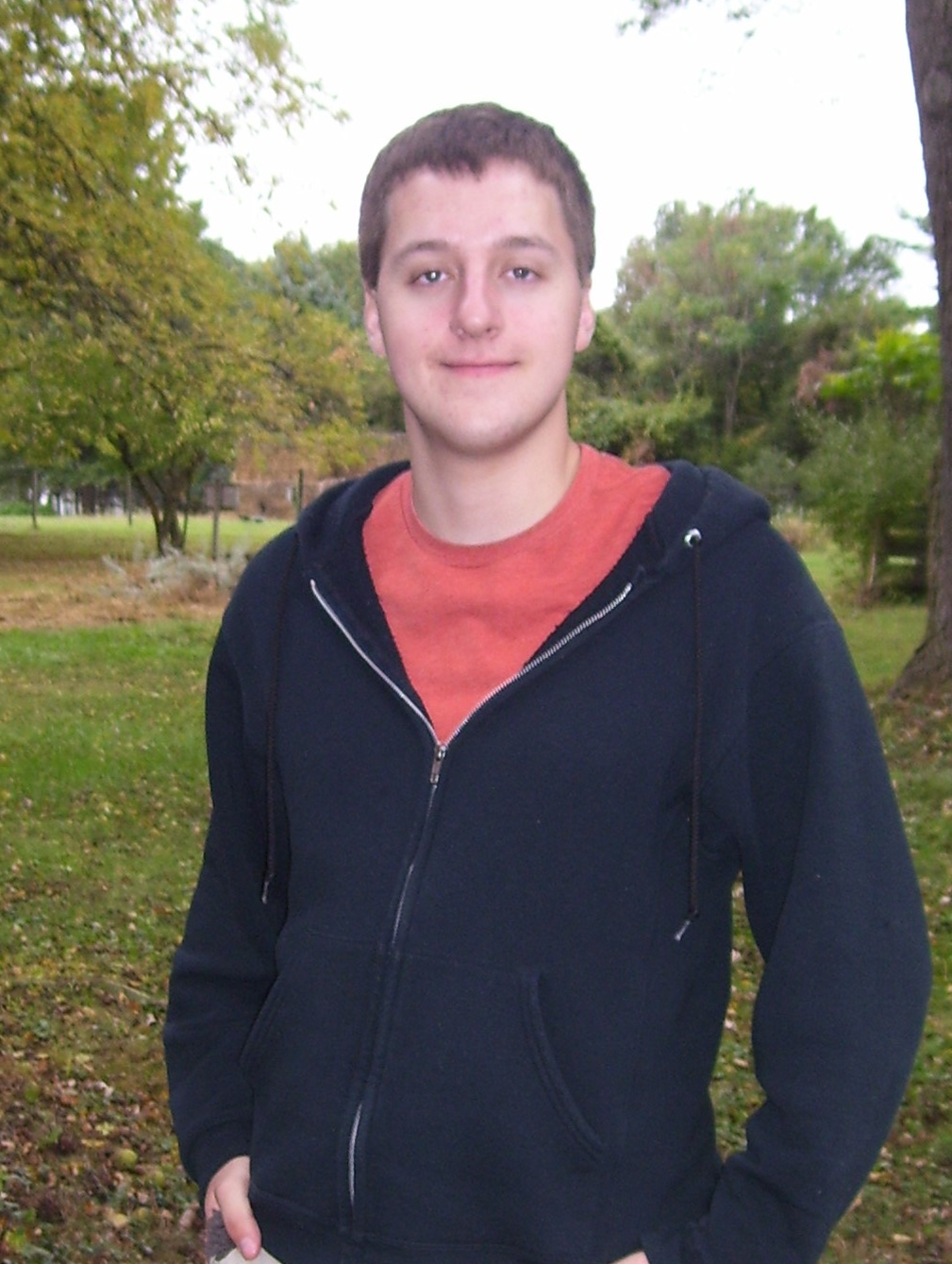 In the fall of 2014, I joined the ranks of Elizabethtown College's Stamps Scholars. My interests lie mainly in the areas of computing, mathematics, and engineering, with my major currently declared as Computer Science. During my first semester, I joined the college's Computer Science Club and attended the ACM programming competition on a scoring team.  During end-of-semester elections, I became vice president of the club. I have also worked with Dr. Barry Wittman on the development and documentation of his programming language, Shadow. Being part of the Stamps Leadership Scholarship Program has been extremely rewarding so far, and I especially look forward to attending the upcoming conference in Atlanta. I greatly appreciate the network of peers to which the program has introduced me.

Eric Zimmerman '18, Biology

At Elizabethtown, I am a Biology major on the Pre-Medicine track, and I am also minoring in Business Administration. I am a member of the Elizabethtown College Student Senate, and I serve as the Chair of the Elections Committee. I am awed at the opportunities that have been presented to me thus far after only one full year here at Elizabethtown. The generosity of the Stamps Foundation significantly contributed to my decision to spend the remainder of my time at Elizabethtown finding ways to make an impact. The Stamps Foundation's generosity will allow me to maximize the education I reeive, and I am excited at the thought of what the next three years will bring.
Shaye Lynn DiPasquale '19, Communications
Here at Elizabethtown College, I am majoring in Communications and I intend to minor in Women
Gender Studies and Human Services. I have already gotten involved with many activities on campus including the Called To Lead program and Emotion dance club. I am a DJ for WWEC 88.3 radio station, a writer for The Etownian, and a member of the Honors Program. I'm excited to begin working on community service projects on campus and in the community. Next semester, I also plan to start a campus chapter of the United Nation's Girl Up campaign, an organization I worked with for the past three years. Girl Up is a campaign led by the United Nations Foundation to raise funds and awareness for underprivileged girls in developing nations in Africa, Asia and Latin America. In the future, I hope to use my enrichment funds to study abroad in a country that will provide me with an immersion in a new cultural environment. I'm very grateful for the educational opportunity that the Stamps Foundation has provided me and I can't wait to see what the future holds.

Mika Thomas '19, Education
I joined the Elizabethtown College community this year and I am so grateful for the generosity of Elizabethtown College and the Stamps family. I am excited to become an active member of the Stamps Scholar community. I plan on majoring in Secondary Education. I am interested in foreign language and I am currently studying Japanese at Elizabethtown College. My goal is to be able to teach Japanese and English in order to help globalize the classroom and make the benefits of being bilingual available to more students. I also am interested in service projects because I enjoy working with other people and learning about perspectives other than my own. I am eager to meet the challenges that I am lucky enough to take on as a Stamps Scholar and I plan on making the most of the next four years.

Nicholas Winch '19, Engineering
I was born and raised in Walkersville, Maryland and attended Walkersville High School. I am an intended major in mechanical engineering. I am an eagle scout, and a member of the track team where I am a sprinter. I am very proud to be attending Elizabethtown College under the generous sponsorship of the Stamps foundation. I look forward to four years of service in this lovely community.
---
Alumni
David Boretti '15, Engineering and History
I was born in Garmisch, Germany, came to Elizabethtown from Crofton,MD, and  attended high school at Archbishop Spalding.  I graduated with a double major in mechanical engineering and history and also played on the soccer team, where I was a two year team captain.  I have completed the leadership program, Called to Lead, that combines leadership skills with community service and learning.  Through the Stamps Leadership Scholarship Program,  I was blessed with countless opportunities and chances to learn both inside and outside of the classroom and while also helping others and impacting other people's lives. I am currently working in the management development program of M & T Bank and plan to return for my graduate degree in a few years.
Tamara Eichelberger '15, Sociology/Anthropology
I graduated with a Sociology-Anthropology major and a minor in History a
nd German. I was a peer mentor, writing tutor, and gave tours to prospective students as an admissions office tour guide. I was president of the Alpha Lambda Delta chapter and a member of the school's dance club, Emotion. With The Stamps Scholarship I traveled to Phoenix, AZ for the National Collegiate Honors Council Conference in 2011 and also to Champaign, IL for a Stamps Scholars Leadership Conference in 2012. I also was able to achieve my dream of studying abroad in Germany.  I now attend the human osteology and funerary archaeology master's program at University of Sheffield in the United Kingdom. I would eventually like to earn my Ph.D. in anthropology to work in academia or at a museum.
Amy Wagner '15, Chemistry
At E-town I graduated with a degree in chemistry and was active in several clubs including the Chemistry Club, Called to Lead, and Faith in Action.  I completed the Honors Program and was a member of two honor societies: Alpha Lambda Delta Honors Society and Gamma Sigma Epsilon National Chemistry Honor Society.  Being a Stamps Scholar allowed me to begin research at my home institution earlier than I otherwise may have, and it funded some of my living expenses when I did research at Georgia Tech during one summer.  The enrichment fund also allowed me to travel to Phoenix, AZ for the National Collegiate Honors Council Conference in 2011, and I also used funds in my study abroad experience in New Zealand where I fully appreciated this astounding country.  I am currently pursuing a graduate degree in chemistry at Florida International University and hope to work for a government agency like the EPA in the future.