"And" Not "Or": Three Benefits Of A Liberal Arts College
Deciding which college is best for you can be a difficult decision. After all, you'll be spending at least four years of your life there, so you want to be sure that you've found a school that works for you, your career goals and your lifestyle. Here are a few reasons why you should consider going to a liberal arts school:
You're Interested In Topics And Experiences Beyond Your Major
One of the biggest benefits to attending a liberal arts college is the option to customize your experience and focus on the areas that interest you most. Maybe you want to be an engineer but have a passion for literature, or perhaps you love to help people but also have interests in the performing arts. Whether you just want to take a couple of classes outside of your major or pick up a minor in a completely different subject area, you'll have the flexibility to make your degree, and your experience, your own.
You can even broaden this beyond the classroom and take advantage of study abroad opportunities that are offered by your school. Gone are the days when studying in a foreign country was limited only to foreign language students! Many majors now accommodate for students to study abroad over the summer, for a semester, or even a year, giving you the chance to travel internationally, experience different cultures and meet new people as part of your undergraduate studies.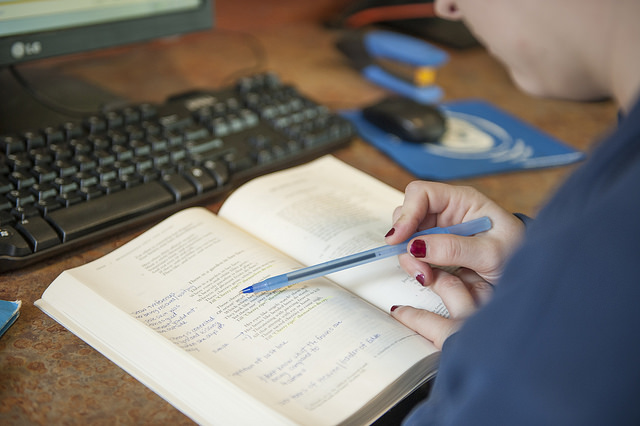 You're Not Sure What Path To Take After Graduation
While some people know exactly what they want to do after their four years at college are over, that's not true for everyone. If you are considering a wide range of possibilities after graduation, a liberal arts school can be a great choice. Along with giving you the option to take classes in multiple disciplines, most liberal arts schools will have you take core classes, usually in your first or second year, that help you to develop skills in critical thinking, problem-solving and communication. These skills are applicable to a wide variety of careers and life circumstances, so if you're not quite sure what direction you want to take when you start college, a liberal arts degree can help prepare you for anything you choose to do when you finish.
You Enjoy Being Part Of A Small, Close-Knit Community
If you fear getting lost in the crowd, or just want to get to know your professors and classmates better, the small community of a liberal arts school would be a good fit for you. Classes are often no more than 30 students, compared to large schools that could have 150-200 students in a lecture hall. You'll have plenty of opportunities to discuss ideas with your peers and build lifelong connections with those around you. These relationships can be incredibly useful once you're a working professional; you never know when you might need to call on your first-year professor for a job recommendation!
Working closely with your professors can also benefit you academically. Many liberal arts college faculty act as mentors to their students and may even involve them in their academic research projects. This can be a great resume builder, not to mention a fantastic learning experience.
Discover What A Liberal Arts Degree Can Do For You
A liberal arts education at Elizabethtown College can prepare you for life in a range of professional fields or for further study. Learn more about our academic programs and contact our Admissions team today to find out more information about us, schedule a tour of campus or to start the application process.