We provide:
Instruction for Students
Professional Development for Faculty
Internships Leading to Permanent Job Placement
Outreach to Regional Businesses and Organizations
Opportunities to Find Efficiencies and Cost Savings for the College
Continued Development of Long-term Corporate Partnerships
Services
Data Analytics Minor
Data analytics is an interdisciplinary area of study which includes mathematics and statistics, computer science, and a field of application (e.g. business, biology, chemistry, political science, psychology, ...). The minor in data analytics is an excellent supplement for any major program, and since many of the courses are only two credits or count towards the Core, it is relatively easy to fit into almost any 4-year major program. Students will learn to manage data, program a computer in different languages, and apply statistical, data mining, and machine learning techniques to solve real world problems. A capstone project requires students to address a data analytic problem from problem statement and formulation to completion by reporting results to an appropriate professional audience.
Our Team
Dmitriy Krichevskiy, Ph.D.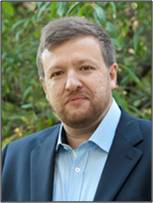 Dmitriy Krichevskiy, Ph.D.
Dr. Krichevskiy is a former research associate in the Lumina Project at Florida International University and was an engineering manager at Fontainebleau Hilton in Miami. His research specialty is econometrics.
Emma Neuhauser, Ph.D.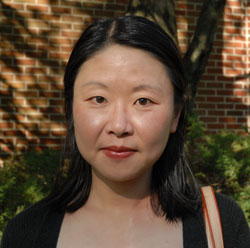 Emma Neuhauser, Ph.D.
Dr. Neuhauser's research interests include corporate finance, corporate governance, financial engineering and securities, financial institution and markets, and investments. She has held a variety of positions at a number of institutions including Redback Networks Systems Canada Inc. and Industrial and Commercial Bank of China. She brings with her experience as a quantitative research analyst, system verification engineer, business consultant, and project manager.
A Nationally Recognized Partner
Elizabethtown College is a nationally recognized school. With distinctions in community service, Fulbright scholars, and the leading producer of Finnegan Fellows in the state, Etown brings national recognition to your project.