Interfaith Leadership Studies looks at how religion, politics, and everyday life intersect to form a lens with which we can view the world. Interfaith Studies is quickly gaining international attention. In his United Nations speech in November 2014, President Obama called for interfaith action to combat religious extremism and terrorism marking an increasingly important focus on global politics and interfaith connections. Elizabethtown College is the first in the nation with an academic major and minor in this emerging field.
Life After Etown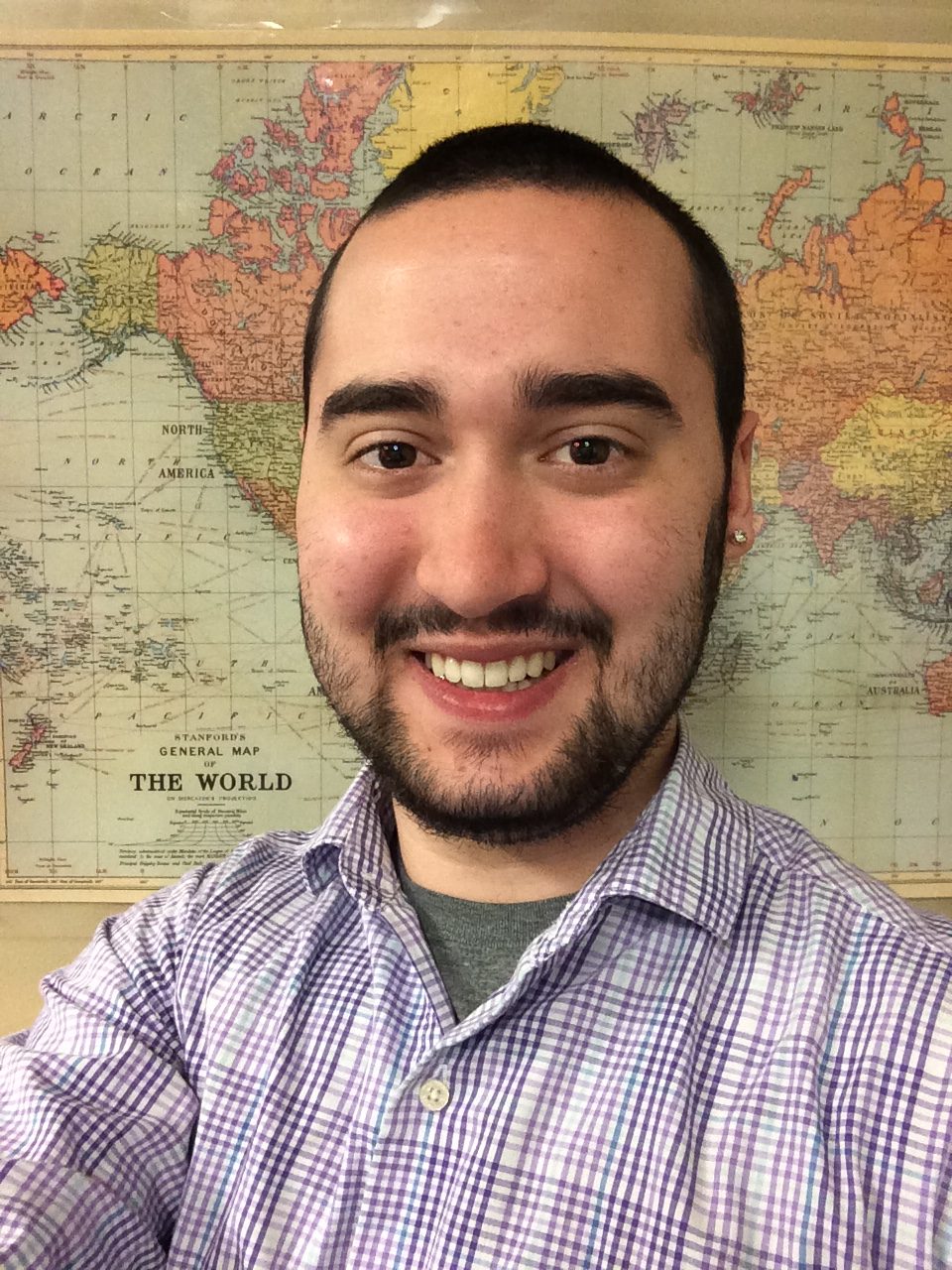 Luke Mackey '17
interfaith leadership studies major & Master's of public policy student
Luke's major in interfaith leadership studies prepared him to pursue a master's degree in public policy. He says that his undergraduate education exposed him "to the hardships of what leadership involves." His education has taught him how to face challenges when working with religious and policy issues. Luke credits his success to the advising he received at Etown from departments and offices around campus, including career services. "I especially enjoyed the individualized and specialized advising I got with regards to career opportunities that I would not have imagined possible for me."
Why Study Interfaith Leadership at Etown?
As the first college with a dedicated major, we are leading the nation in interfaith studies. At Etown, you have the opportunity to study with an internationally recognized professor of religion, Dr. Jeffery D. Long, as well as conduct research and explore internship partnerships in nearly any field that interests you.
What Do You Study As An Interfaith Leadership Major?
As a major or minor in Interfaith Leadership, you will learn about religion, but you will also choose courses from the fields of business, history, political science, peace and conflict studies, psychology, and sociology. The flexibility of the major will allow you to add a minor, or a second major, which can allow you to tie your interests together!
Research, Internships, and Study Abroad:
The Interfaith Leadership major requires an internship and capstone applied project, but fear not! Our students have the ability to research nearly any topic that interests them or intern anywhere. Interfaith Leadership students are able to study abroad in nearly any program around the world including programs in Asia, South America and Europe! We encourage all of our students to study abroad for at least a semester, or participate in short-term, service-learning overseas trips with Etown faculty.
What can you do with a degree in Interfaith Leadership?
The opportunities are endless! Students can find jobs in competitive global political fields, non-profit and for-profit sectors, and in faith-based organizations both domestically and internationally. Interfaith leadership knowledge can extend into nearly any professional field you choose.
Learning at Etown does not end in the classroom. We have dedicated partnerships that allow our students to pursue their various interests both on and off campus.
On Campus Partnerships:
Off Campus Partnerships:
Local and regional churches, synagogues, temples, and interfaith groups