How We Help Your Student 
The Career Development Center is committed to the career discernment and development path of every student. Whether your student wants to complete job shadowing and internships to further discover career paths or attend a graduate school after Elizabethtown, we are here to help.
It's important for students to begin utilizing our office early and often so that we can help them develop the skills, experiences, and resources needed to achieve professional success.  Our goal is to ensure that your student leaves Elizabethtown prepared and confident for the next step.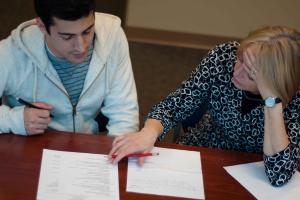 Services Available
Frequently Asked Questions
Additional Information