Career Development Center
We provide assistance to students and alumni in many ways. This includes career exploration for current students and job transitioning for alumni. We also work with employers on recruiting efforts for jobs and internships. We are dedicated to enriching the experience at Elizabethtown College.
Office Hours
Monday- Friday | 8:30 AM - 5:00 PM
To schedule an appointment , please email careerdevelopmentcenter@etown.edu 
Quick Career Questions?! Visit us in the High Library Monday's 10am-11am! 
Please contact us to discuss any questions, post a job/internship opportunity or to arrange an appointment with a career counselor. Our services are available to all Elizabethtown College students and alumni.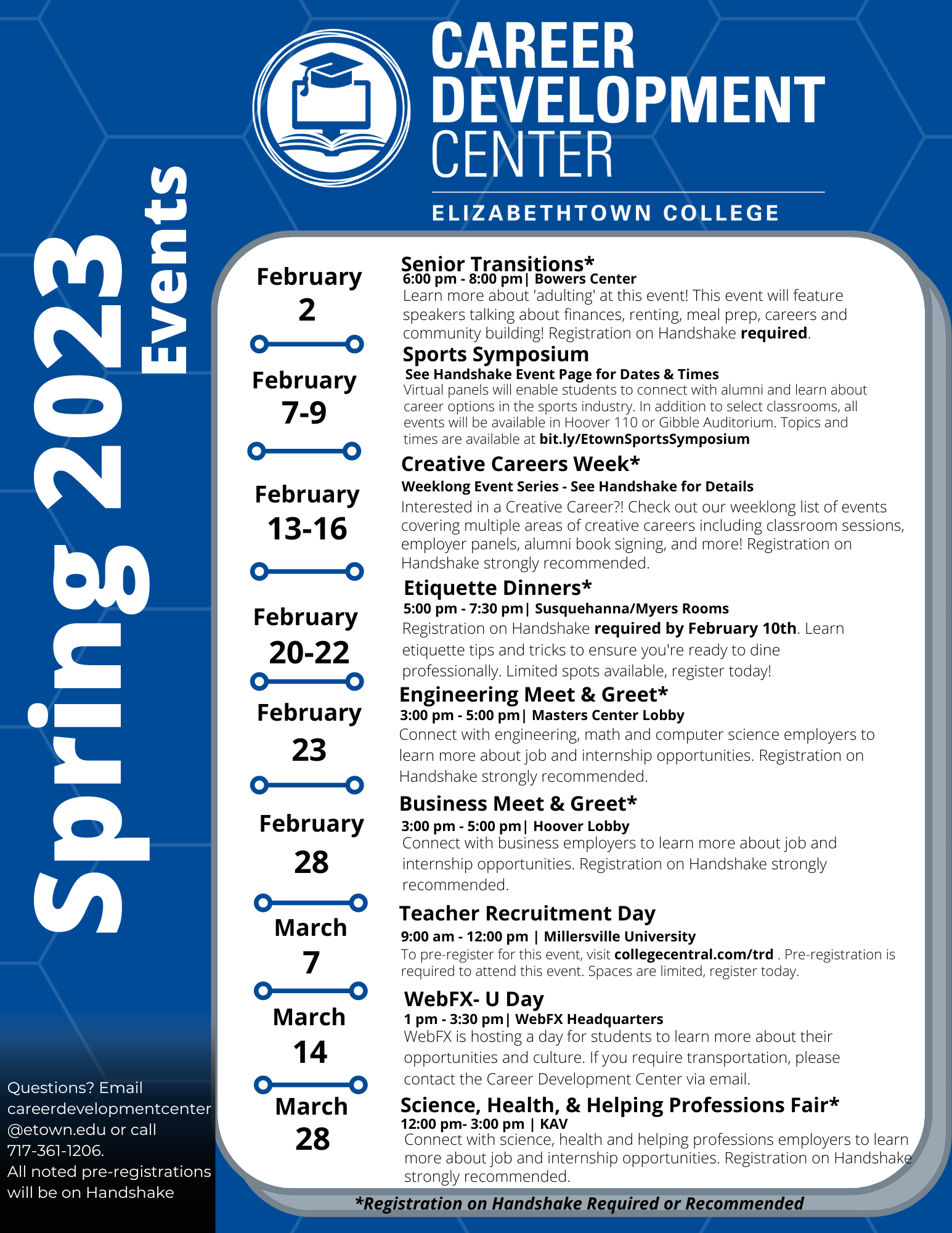 Handshake
Handshake is the new job and internship posting platform for students, alumni, and organizations wishing to connect with each other. Contact us today to see how the Career Development Center and Handshake can connect top talent with top organizations.
Note: Elizabethtown College Career Development Center advertises external events and activities in Handshake as they may be of interest to some members of our community. Sharing information about these events and activities does not indicate sponsorship or endorsement by Elizabethtown College or the Career Development Center. It is the participant's responsibility to apply due diligence, exercise caution when participating, and report any concerns to the Career Development Center at careerdevelopmentcenter@etown.edu.