Job Fair Success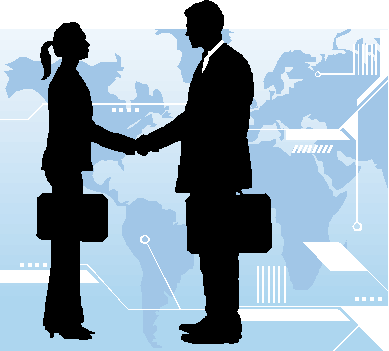 Be sure to visit one of our job fairs to network with employers. You can learn more about specific employers and they types of opportunities that they have available.  Job fairs are a great opportunity to meet with numerous employers within a relatively short period of time.  Find out more about the current semester's job fairs here.
To make the most of a job fair, follow these tips
Review the List of Employers
The list of recruiters is available through the Career Development Center.  If you are interested in a specific organization, review their web site so that you can be prepared to discuss your interest in the work that organization does. 

Keep an Open Mind
Many employers seek candidates with a variety of backgrounds to fill positions.  Do not make an assumption about an organization by the name alone or its primary focus.  Take the time to go down the aisles and talk to employers about opportunities.    
Arrive Early
Some employers leave an event early and you do not want to miss talking with a representative.  Most organizations will be sending two representatives so someone should be available to talk to throughout the event.  
Dress Professionally
Dress to make a good impression.  Tee shirts with slogans or ripped jeans will not make employers interested in you as a candidate.  Clothing should be conservative. You want employers to focus on your qualifications, not be distracted by your appearance.  
Create a Resume
Write a resume that professionally presents your qualifications.  Your resume is a highlight of your experiences, not an autobiography.  Keep your resume to two pages or less.  
Develop a Sales Pitch
Create a brief description of yourself (around 30 seconds) that will give employers an idea of your education, key skills, and career interests.  Use your introduction and some key questions to get the conversation going.  Don't be hesitant to talk with an employer.  Representatives don't want to just sit – they want to interact with you.
Ask Questions
Do not say, "Tell me about your company."  At the front door, you will receive an employer guidebook that will give you an overview of the company.  Ask specific questions about departments or work that interests you. Also use this time to get information about the hiring process and time frames for applying.   
Get Business Cards and Follow Up
Before leaving a table, get the recruiter's information.  After the event, contact the employers you were most interested in.  If they have an online application process, submit your resume (for many large companies this is a required step for consideration).  You may also want to write a letter to the recruiter, thanking them for their time and letting them know what steps you have taken in the application process.