President Elizabeth A. Rider
---
Betty Rider was named President of Elizabethtown College on November 2, 2022 and officially installed as the institution's 16th president at a special Installation Ceremony held on Thursday, April 27, 2023 in Leffler Chapel & Performance Center. Prior to being appointed President, President Rider most recently served as the College's Provost and Senior Vice President of Academic Affairs. As Provost and SVPAA, President Rider specifically restructured academic programs, formed the creation of Schools at the institution, established new five-year programs in Physician Assistant (PA) Studies, Registered Nurse to Bachelor of Science in Nursing (RN to BSN), and expanded the College's renowned Occupational Therapy (OT) program.
President Rider and the institution's Senior Leadership Team (SLT) have achieved record enrollment, successfully offered in-person class instruction for students during the global pandemic since the fall of 2020, exceeded fundraising goals and reached a record endowment of more than $100 million, transformed the School of Graduate and Professional Studies (SGPS) with a wide variety of academic offerings and online platforms, launched the region's first public Human Performance Laboratory, and most recently, finalized a new five-year community Strategic Plan that prioritizes dynamic academic programming as well as diversity, equity, and belonging, and strategic partnerships to continue to elevate the College.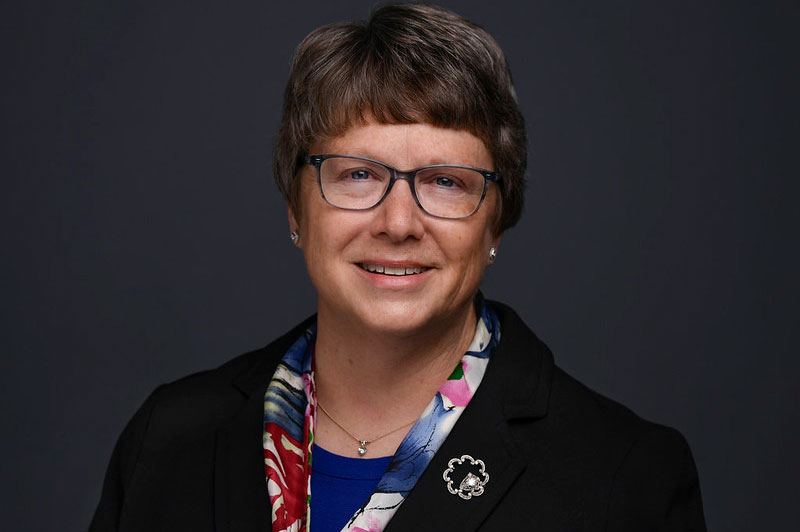 About President Rider
President Rider has had a long career at Elizabethtown College, spending the first half as a faculty member in the Department of Psychology and the second half in various administrative positions.
Her teaching included courses on Developmental Psychology, Applied Developmental Psychology, Exceptional Children, Educational Psychology, Research in Developmental, and Psychology of Women. Her early research focused on young children's spatial orientation and abilities as well as the construction of gender. She published a textbook on the psychology of women, Women's Voices, with both Brooks/Cole (1st ed) and Wiley (2nd ed). With her colleague Carol Sigelman (The George Washington University), she has written multiple editions of a popular Life-Span Human Development text, now going into its 10th edition with Cengage Learning.
She assumed the position of Provost and Senior Vice President for Academic Affairs in 2016. In this position, she was the Chief Academic Officer of the College and provided appropriate leadership with other administrators. She worked closely with the Associate Provosts and Deans and provided strategic direction and oversight to the College's academic programs, including those offered through the School of Graduate and Professional Studies.
President Rider is a graduate of Gettysburg College and has masters and doctoral degrees in psychology from Vanderbilt University. She also completed Harvard's Institute for Educational Management. President Rider lives in Elizabethtown with her family. President Rider also oversees all of the deans of the College's schools.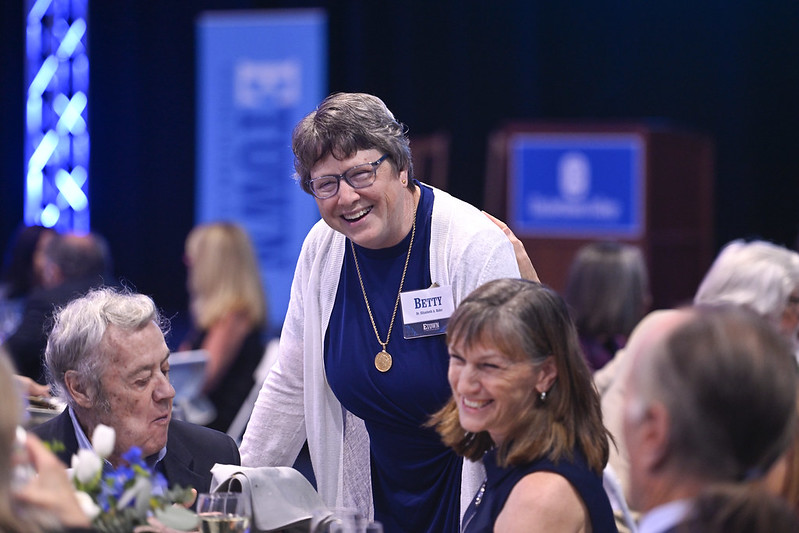 "I am honored to lead Elizabethtown College as its 16th president and thank the Board of Trustees for their vote of confidence and support. As a longtime Blue Jay, the time for growth and opportunity has never been better for the institution. With our already growing momentum with enrollment, academic programming, diversity efforts, and strengthening and building relationships within the community, I am excited and energized to continue to elevate our College's greatest assets and build a strong sense of belonging for all."
-President Elizabeth A. Rider