Rankings and Distinctions
Elizabethtown is a top tier Liberal Arts College, ranking 117 nationally and 14 in Pennsylvania.
Elizabethtown was named an "A+ School for B Students" among national liberal arts colleges. These schools are particularly good for students who don't have straight A's but who are interested in an academically rigorous experience. Elizabethtown is one of just seven liberal arts colleges in Pennsylvania included in the "A+" rankings.
Elizabethtown is 42 in the nation for producing Fulbright Scholars.
Seven students and three faculty members have been awarded Fulbright fellowships and grants in the last three years.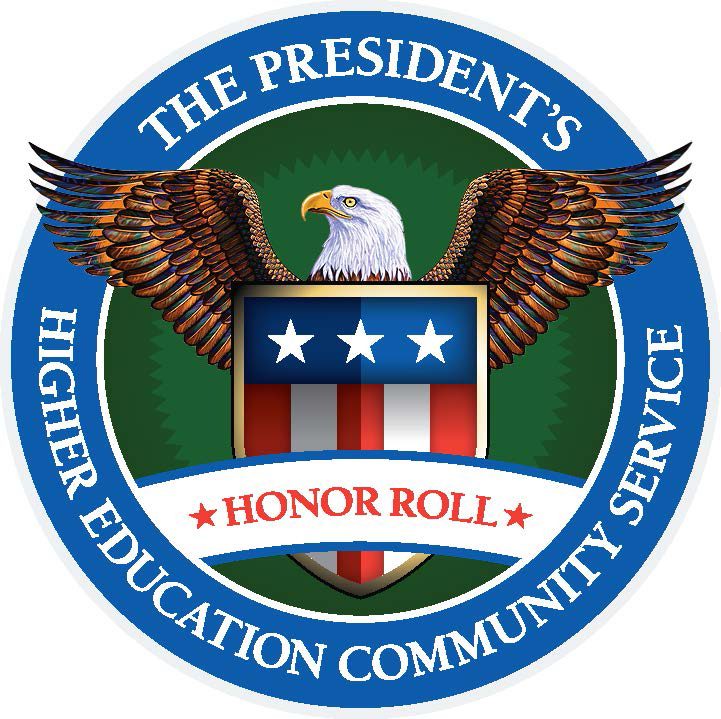 Elizabethtown College has again been named to the 2015 President's Higher Education Community Service Honor Roll with Distinction. The President's Higher Education Community Service Honor Roll recognizes institutions of higher education that support exemplary community service programs.
Elizabethtown College has been named to the President's Higher Education Community Service Honor Roll for six consecutive years (2006-2012) and for three consecutive years with distinction (2013-2015).

Brookings Institution ranks our graduates' mid-career earnings among the top 25% of salaries nationwide.
Elizabethtown graduates' actual mid-career earning average of $86,500 was 27% higher than the predicted amount. This value-added figure places Elizabethtown College at #6 out of Pennsylvania's 153 other four-year institutions.
2011 to 2016 has seen 24 Stamps Scholars here at Etown. The Stamps Scholarship Program recognizes and rewards exceptional students who exemplify leadership, perseverance, scholarship, service, overcoming obstacles and innovation. Stamps Scholars receive an award meeting 100% of the total cost of attendance (tuition) plus access to a $6,000 enrichment fund which can be used for study abroad, internship support, community/civic engagement opportunities and other qualified educational activities.
Pell-eligible Students
Elizabethtown College is #23 among U.S. private colleges for GRADUATING Pell-eligible students according to the New York Times.
Elizabethtown College has distinguished itself and demonstrated dedication to enriching student outcomes through innovative learning opportunities.
#1 producer of Finnegan Fellows in Pennsylvania -- Finnegan Fellows, some of the most outstanding undergraduate students in Pennsylvania, receive practical training in government and politics through ten-week paid internships in executive agencies located in Harrisburg.
Distinctive Programs and Centers:

The Young Center for Anabaptist and Pietist Studies is the foremost expert of Amish Studies in the world.



The High Center is one of the largest and oldest family business centers in the country.



The Data Analytics Center works with small- and medium- sized firms on data analysis, model applications and employee training and development.
Elizabethtown is home to the ONLY Interfaith Leadership Studies program in country.
The largest solar energy array at any Pennsylvania college or university is located at Elizabethtown College.