Sustainability Events
We love using events to promote our passion for sustainability on campus and throughout the community. Students, faculty and staff join alumni and community members in our annual activities. Our events reinforce our commitment to sustainability and embody our motto to "Educate for Service."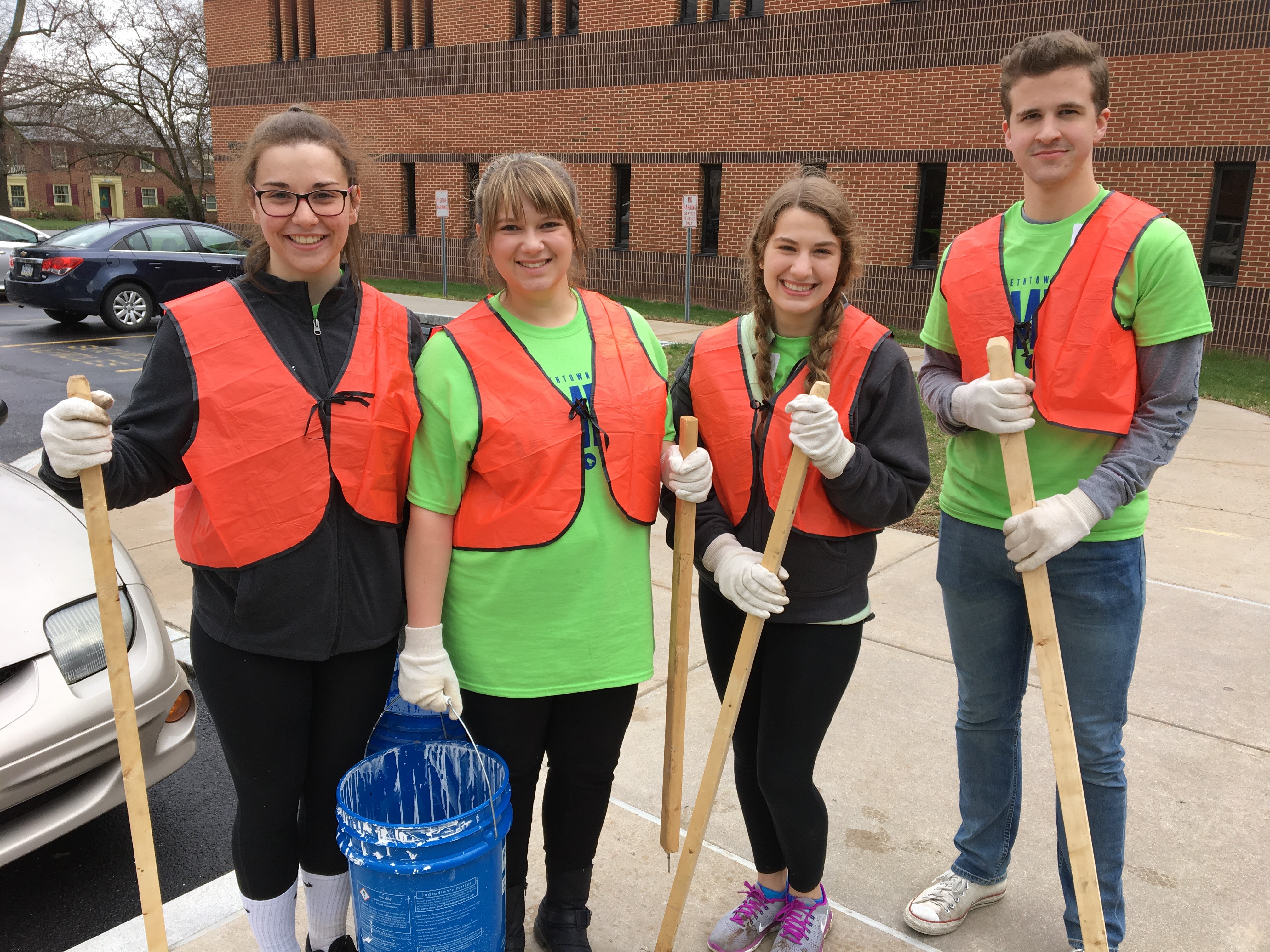 Upcoming Events
Sustainability events take place regularly throughout the academic year in the form of cleanup projects, lectures and competitions. In addition to hosting students, faculty and staff, many of our events are open to alumni and community members.
 (Automated calendar with upcoming events)
Yearly Cleanups
As a college, we are one of the largest members of the Elizabethtown community. For decades, we have remained conscious of the potential impact we have on the community and the environment. Although activities often change from year to year, some events have become a part of our campus traditions and take place annually. Collectively, our events draw hundreds of participants including our campus community and alumni.



Into the Streets
Go Into the Streets! This event takes place each fall in Elizabethtown and the surrounding communities and is sponsored by the College's Center for Community and Civic Engagement. Join fellow students, faculty, staff, alumni and community members gather together to perform a variety of service projects to help clean up the community. In a given year, more than 500 volunteers participate in the completion of over 50 projects. Many of these projects have an emphasis on the environment. Projects have included landscaping at the local park and cleaning up neighborhoods. In 2010, alumni chapters in satellite locations decided to join in the event. Through their efforts, communities in various locations including Philadelphia, Baltimore and Pittsburgh have received volunteer service throughout the years. Alumni have partnered with hunger relief and city beautification organizations.
Into the Campus
Show your Blue Jay pride at Into the Campus! Each spring, join Etown alumni and the campus community to participate in a variety of campus beautification activities at Into the Campus. In a given year, about one-third of the volunteers are returned alumni who continue to demonstrate their commitment to service and sustainability. Although the name of this event has changed throughout the years, this tradition is more than 100 years old. In spring of 2017, the event received its current name in order to reinforce its connection to Into the Streets. Throughout the event, prearranged groups complete projects that are great for the campus and the enviornment. Volunteer for a variety of environmental service projects including: fish releases into the stream on campus, birdhouse construction and mulching flower beds. If you're physically restricted, participate in one of our indoor projects, like putting together kits for charities like Blessings in a Backpack and Caitlin's Smiles.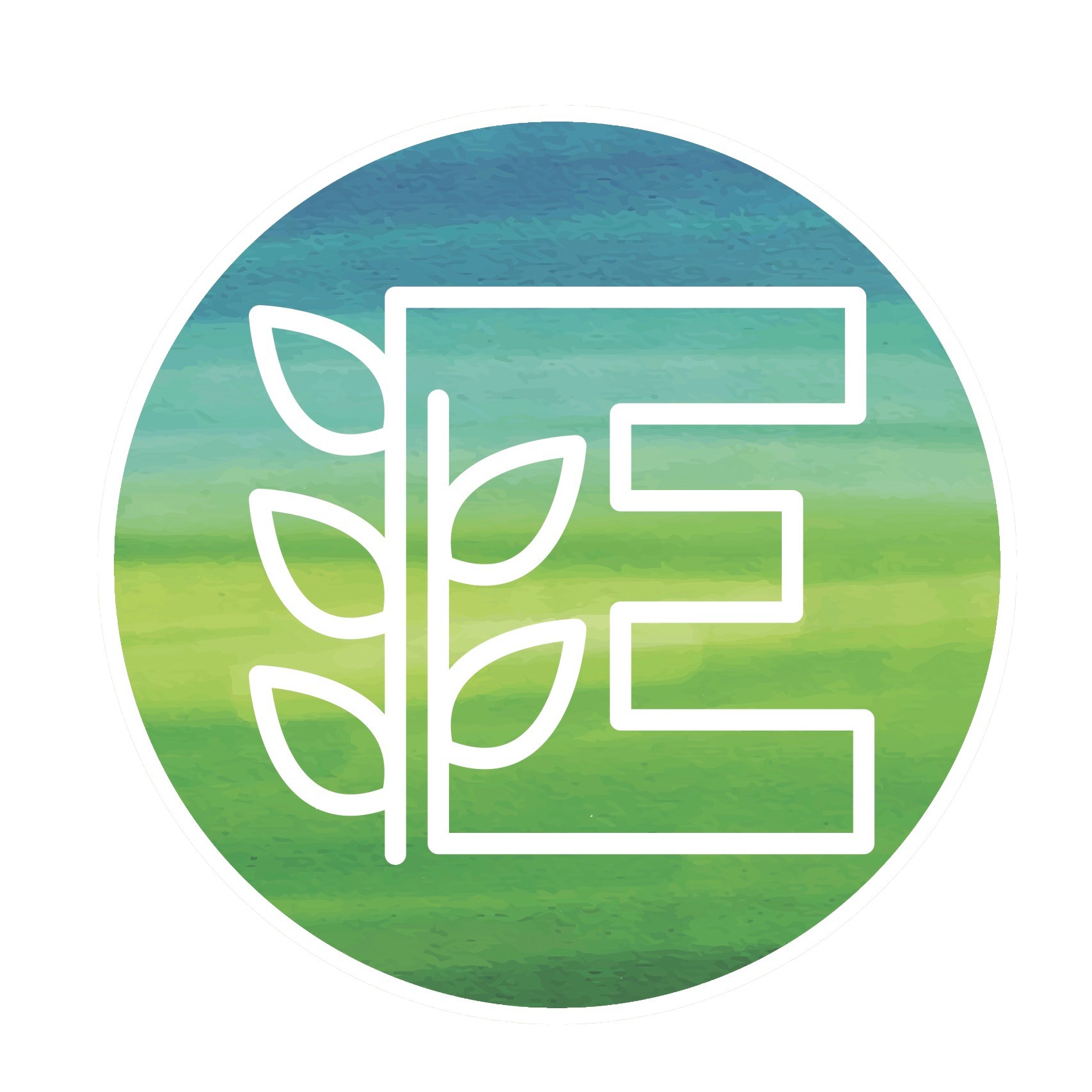 GO GREEN! Plastic water bottles can take 1,000 years to decompose. Swap disposable, plastic water bottles for refillable bottles to reduce your plastic waste. If you do use plastic bottles, remember to recycle!
Campus Outreach
We organize a variety of activities to encourage our students to think about the role of sustainability in their own lives.
Sustainability Themed Dinner
In the spring of 2017, Dining Services hosted the first Local Market's themed meal in our Marketplace. Different local brand and companies served their products, many of which were sustainable and organic. Look forward to this specialty dinner in upcoming years!
Sustainable Living Competitions
Each semester, residence hall buildings and SDLCs will compete in a variety of competitions to heighten their enthusiasm for sustainability. Compete against other residence halls to see who lives in the most sustainable way, in regards to electricity and recycling.