Falling Into the Streets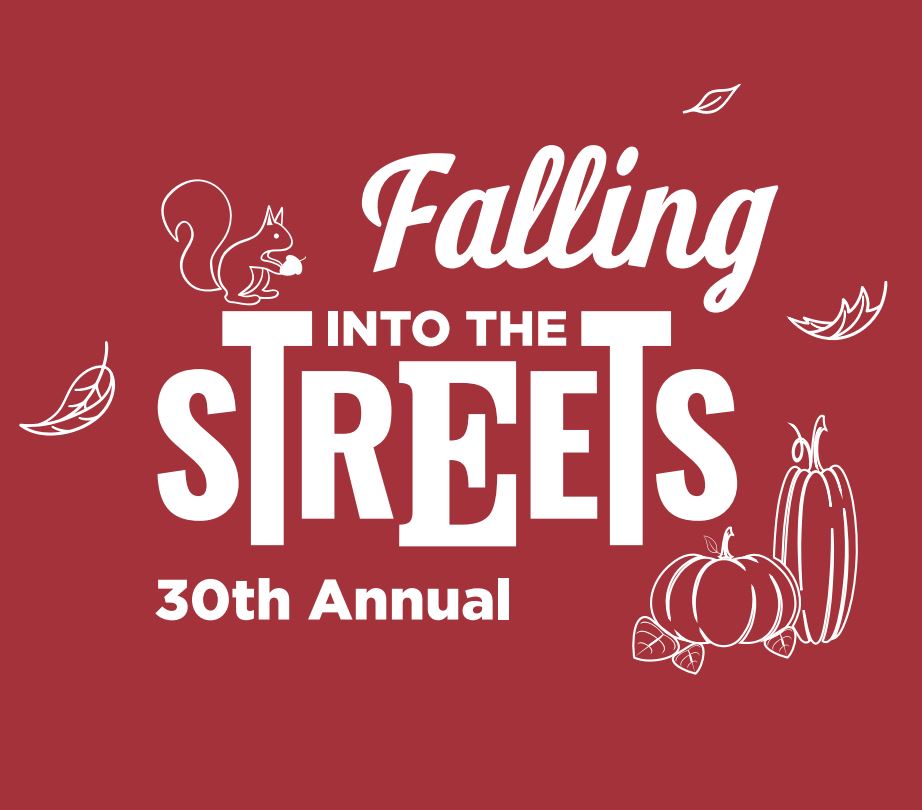 A Day of Community Engagement
Into the Streets is designed to introduce more students to thoughtful community service and to provide a learning experience that will challenge them to volunteer on a regular basis. Into the Streets is about training large numbers of student leaders, forging powerful coalitions between diverse campus, community, and national organizations, and fostering a new purpose and insight in the college community service movement. The Into the Streets theme changes every year, with this year's theme being Falling Into the Streets! Be on the lookout for tabling in the BSC concourse to buy a shirt with this year's design!
30th Annual Into the Streets
October 21, 2023
About Into the Streets
Into the Streets is an annual day of service that encourages all students to serve, whether it be indivually, with a club, or with a group of friends! Students have the opportunity to work with community partners like ECHOS, Community Cupboard, Girls on the Run, Latino Hipanic American Community Center, and more! Transportation can be provided to those in need. For students who are looking to stay on campus, there will be service projects to do in the KAV. Meanwhile, some clubs will be participating at GEARS Fall Fest by making crafts with kids in our community. Sign up below to make a difference in our community! 
Falling Into the Streets Recap
This year's annual Into the Streets had a total of 269 participants, accumulating over 800 service hours! 
Students volunteered with a total of 18 community partners, including: 

Community Cupboard, Etown Historical Society, Girls on the Run, Latino Hispanic American Community Center, Millersville Migrant Education Center, Winter's Heritage House Museum, Lancaster Lebanon Habitat for Humanity, Gigi's Playhouse, Spanish American Civic Association, Team River Runner, Lancaster History: Tanger Aboretum, Gears, Lancaster LGBTQ Coalition, Unto, Caitlyn Smiles, Grane Hospice, Off the Streets, and Columbia Animal Shelter

We sold a total of 162 shirts! 
Thank you to all participants for making this year's Into the Streets so successful! 
FAQ:
Is Into the Streets happening this year?

YES! Into the Streets is going to in-person projects and will be on October 21st. This year we have lots of different opportunities on and off campus so there can be something for everyone! 

What will the projects be like?

On and off-campus options are available. They are able to be completed individually or in groups. Off-campus projects will vary greatly and will depend on the specific needs of the organization. With any concerns, please contact the CCCE. 

How do I sign-up for Into the Streets?

You can register by following the link on this page.  You'll register for the project that interests you, and you'll be able to register in up to groups or clubs.The registration deadline is October 13th at 11:59pm.   

Can I buy a T-Shirt?

T-Shirt sales are still happening!

If you would like a t-shirt from 2022, or other past years of Into the Streets

Come to BSC 247 and inquire about a shirt. 

Online orders are open for Falling Into the Streets shirts! Follow this link to buy a shirt.
Student Coordinators for 2022
Ariea O'Krepka

Abbie Machmer
Percy Lachman
Elsa Woodarek
Hannah Sharp
Gabe Karl
Lydia Ciafre
Malik Hudges