Etown Commencement 2022
Elizabethtown College celebrated the Class of 2022 at the 119th Commencement Exercises on May 14, 2022. Graduation from Elizabethtown College is celebrated with a ceremony held each year in May. Students who completed all graduation requirements in the previous summer (August degree conferral), fall (December degree conferral) or current spring (May degree conferral) are recognized at this ceremony.
Commencement Recap
2022 Commencement Speaker
Jennifer Breen Feist, J.D. '94
---
Jennifer Breen Feist, J.D. '94 is a lawyer in Charlottesville, Va. specializing in finance, real estate and wealth management. She serves as Treasurer of the Central Virginia Chapter of Girls on the Run and is also a co-founder of Women United, a non profit dedicated to supporting causes that benefit women and children. She holds a Juris Doctorate from Penn State Dickinson School of Law and a BS in Political Science from Elizabethtown College.
An advocate for the mental health and well-being of healthcare workers, Feist worked to get a federal bill passed in her sister's memory this year to boost mental health resources for healthcare employees. Feist is the co-founder of the Dr. Lorna Breen Heroes' Foundation and sister of Dr. Lorna Breen—who tragically died by suicide after working on the front lines of the COVID-19 pandemic.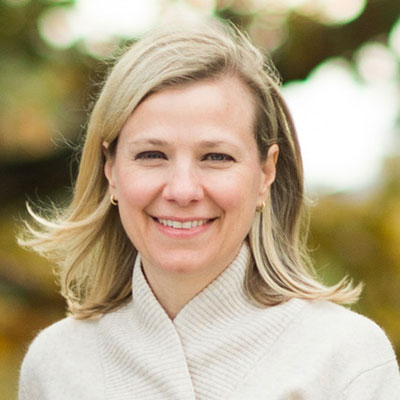 Frequently Asked Questions
When will my graduate receive the actual diploma?
Diplomas will not be included in the diploma case handed to graduates on stage. Rather, the case includes a commemorative Elizabethtown College photo and diplomas will be mailed to students following the ceremony once final grades are calculated.
Were honors noted in the Commencement Program?
Only those graduates who have achieved a cumulative grade point average (GPA) of at least 3.60 are noted as graduating cum laude, 3.75 as graduating magna cum laude, and 3.90 as graduating summa cum laude. Latin honors will be noted in the Commencement program  based upon official grades calculated prior to the start of the spring semester.

The designation of any  Honors in the Discipline  or  SGPS Honors  will be recorded on the student's official transcript upon successful completion of all degree requirements.

Within the School of Graduate and Professional Studies (SGPS), those students who have met the GPA requirements for Latin honors, but lack the 60 residential credits in a bachelor's degree required for those designations, will have their transcripts reflect the award upon successful completion of all degree requirements.
When do seniors have to move out?
Seniors must be out of housing by 6 p.m. on Saturday, May 14.
Who can I reach out to with additional questions?
Where can I purchase Class rings, Diploma Frames, Insignia Gifts and Yearbooks
A selection of Elizabethtown College class rings is now on display in the College Store. Receive a free Kendra Scott necklace with your class ring purchase of $150 or more. Also available through Balfour are your personalized graduation announcements. 
Visit the Balfour website to purchase
. All orders will ship directly from Balfour to the address provided. When ordering announcements, please make certain you and your parents are aware of your proper degree/major. The College Store will be open from 9 a.m. to 3 p.m. in the BSC and a pop-up store will be located at the top of the Dell from 9 a.m. following the ceremony.

Etown's Balfour Representative Caitlyn Lennie can be reached by email at 
clennie@iconicgroup.com
 for assistance and ordering class rings. Yearbooks can be ordered from Balfour.