Why Study Journalism?
Prepare for a career in the news industry with the Journalism major. At Etown, located in south-central Pennsylvania, we're preparing the next generation of newsroom leaders. Whether you're interested in working for a newspaper, magazine, television/radio station, or an online news outlet, you will get the practical hands-on experience you need to tell compelling stories.
We believe a strong foundation in writing and editing are key. News reporting and writing, shooting and editing video, magazine and feature writing, and digital multimedia production are just some of the skills you will develop.
Write for our award winning student newspaper, The Etownian, be an anchor/reporter/producer for the College's TV station, ECTV-40, or a DJ on our radio station, WWEC. You can get involved in student media beginning the first day you arrive on campus! You'll also gain experience with our remote production vehicle equipping you with live reporting skills.
From the Department of Communications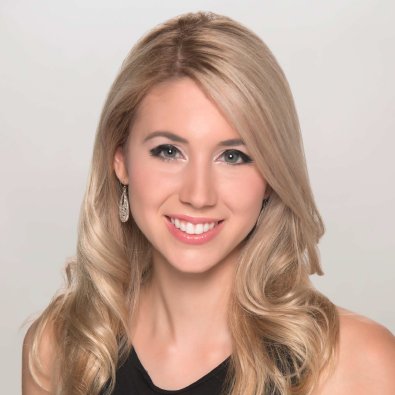 ETOWN ALUM WINS EMMY AWARD FOR BEST HUMAN INTEREST-NEWS FEATURE
By her first year at Elizabethtown College, Irene Snyder was involved with ECTV40 and WWEC 88.3, the College's television and radio stations. As a junior, the mass communications and sociology/ anthropology grad was already working part time as a multimedia journalist for Lancaster Online. Snyder began her professional career working for WFMZ-TV, a as a new reporter and recently made the move to Phoenix, Arizona's FOX10 as a reporter. She credits presentations at the College's Scholarship and Creative Arts Days (SCAD) and at several conferences for preparing her for public speaking and interviewing, and, she said, her sociology coursework enables her to consider individual backgrounds and beliefs when interviewing.
"Since high school, I knew I wanted to be a journalist. I was encouraged to pursue multiple internships at local television news stations."
Journalism Program Curriculum
You will have the opportunity to take courses in a variety of areas within the field and tailor the curriculum to your specific interests in journalism, broadcast news, digital multimedia production, newspaper, and magazine writing. We have several courses and electives that will prepare you for a job in a newsroom whether you want to write, be in front of the camera or behind the scenes, or produce stories for a digital journalism platform.
Some of the journalism courses we offer include:
Intro to Journalism
Broadcast News
Magazine Production
Video Production
Audio Production
Advanced Multimedia Journalism
You will have hands-on, real-world, opportunities to write and produce audio, video, print, and multimedia stories.
More details about the coursework for our major can be found by searching through our catalog.
How will this program prepare me for the real world?
All Communications students are required to take our capstone course. The class challenges students to demonstrate the many skills they learn throughout courses in our program.
Throughout the course, students complete projects for real-world organizations and clients they select at the start of the semester. At the end of the course, students present the work they completed to both peers and faculty members. Journalism students are encouraged to write for the Department's citizen journalism website, wetown.org, or work with a news organization.
To enrich your education and strengthen skills, you will become involved in one or more of our student-run organizations. Students are also encouraged to participate in internships. Internship sites include:
National and local newspapers
National and local radio and television stations
Magazines
Digital media content creation companies
After Graduation
With a Journalism degree students will have exciting careers such as:
TV News Anchor, Reporter, Producer, Director
Multimedia journalist
Photojournalist
Magazine Writer/Editor
Newspaper Writer/Editor
Online Writer, Reporter or Editor