Apply to Etown
Elizabethtown College measures the success of our students by the impact they make on their community. Our typical student has performed successfully in a challenging college preparatory curriculum and on standardized tests, ranking in the top quarter of their high school class. We consider letters of recommendation, high school activities, special talents, interests and community service involvement. These factors help us determine if you will get the most out of an Etown education!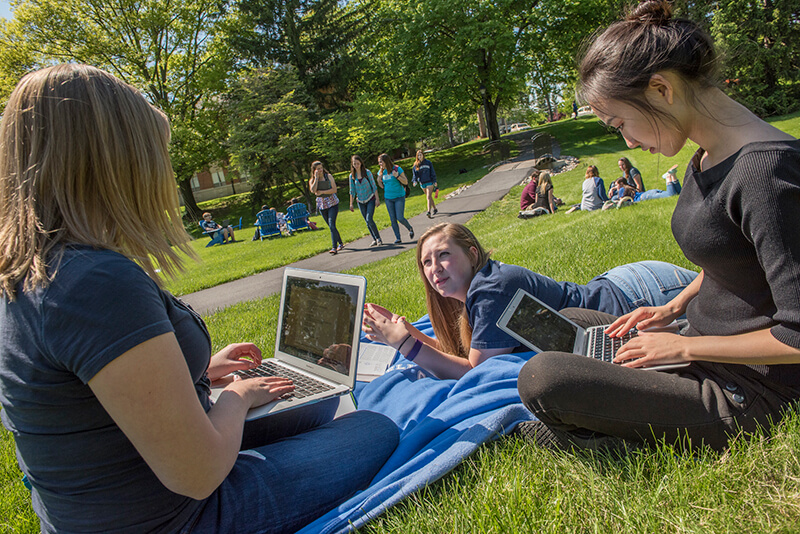 Testing Optional for Fall 2021 Applicants
In order to make the admissions process as easy as possible for families during this unique time period, Elizabethtown College will review applications with or without standardized test scores for students applying for admission to Etown's Class of 2025, which will enter the College in Fall 2021. The decision is in the hands of the applicant and there will be no penalty for choosing not to submit scores. This update includes students who are submitting a transfer application for entry to Etown in Fall 2021.
Care Counts in Crisis: College Admissions Deans Respond to COVID-19
Elizabethtown College is among the first colleges in the nation to sign a new collective statement that seeks to send clear messages about what college admissions deans value in students during the pandemic. The Statement, recently released by Making Caring Common, a project of the Harvard Graduate School of Education, has been endorsed by 350 colleges and universities. The Statement aims to relieve stress on students and their caregivers and prioritizes self-care and care for others during this time.