Apply to
Elizabethtown College
Elizabethtown College measures the success of our students by the impact they make on their community. We consistently strive to ensure that our graduates leave with the ability and skills to make positive contributions to our world. In turn, we seek to equip our graduates with the knowledge, values, and skills that will enable them to make a difference.
When you apply to Etown, you're not just applying to a college, you're preparing to make an impact on the world.
Apply
Visit
Submit Your Application to Etown
Your application is your chance to tell us more about yourself so that we can learn about your potential success at Elizabethtown College. Our typical student has performed successfully in a challenging college preparatory curriculum and on standardized tests, ranking in the top quarter of their high school class. We consider letters of recommendation, high school activities, special talents, interests and community service involvement. These factors help us determine if you will get the most out of an Etown education!
Apply Now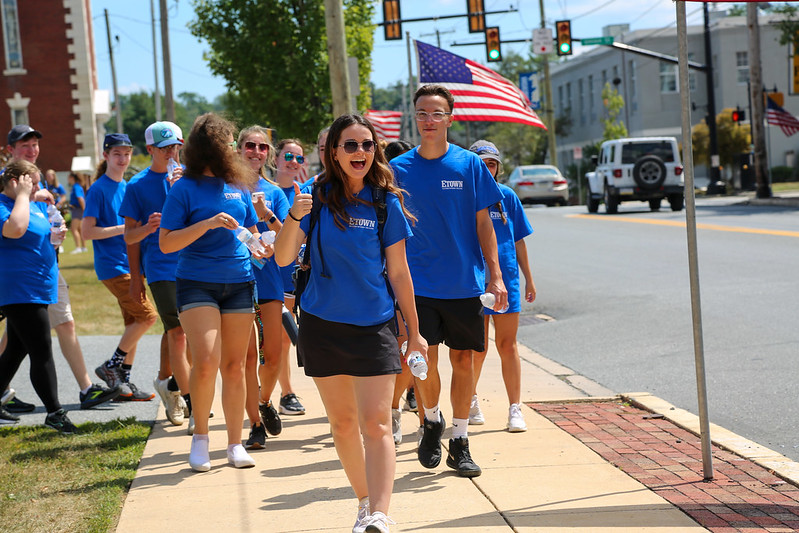 Application Processes
Every person has a different college journey. We are committed to partnering every prospective student with one of our outstanding Admissions Counselors, and empowering them with the knowledge and skills to move forward toward their goals no matter what their starting point is.
Common Processes for All Applicants
Test Optional*
Elizabethtown College will review application with or without standardized test scores for students applying for admission to the College with the exception of the Physician Assistant Program. For all others, the decision is in the hands of the applicant and there will be no penalty for choosing not to submit scores.
For those submitting scores, you may select either SAT or ACT, one test is not preferred over another. Official scores can be sent directly to Elizabethtown College through College Board using code 2225 or ACT using code 3568.
---
Deadlines & Additional Requirements
Interview to Apply
Interviews are not required (see exceptions below), but are strongly recommended for all candidates.
Special Program Requirements
The following programs and majors have specific deadlines and additional requirements:
Contact Us
READY TO BECOME A BLUE JAY?