Congratulations, Future Blue Jay!
Congratulations on your acceptance to Elizabethtown College! We are excited to offer you a spot in our incoming class and can't wait for you to become a Blue Jay. At Etown, Educate for Service is more than just our motto. We are a proud to announce our our 'Make a Deposit. Make a Difference.' campaign has been a success and Etown has donated $15,000 from deposits made by incoming members of the Class of 2025 to Communities that Care in Elizabethtown as well as the Blue Jay Pantry.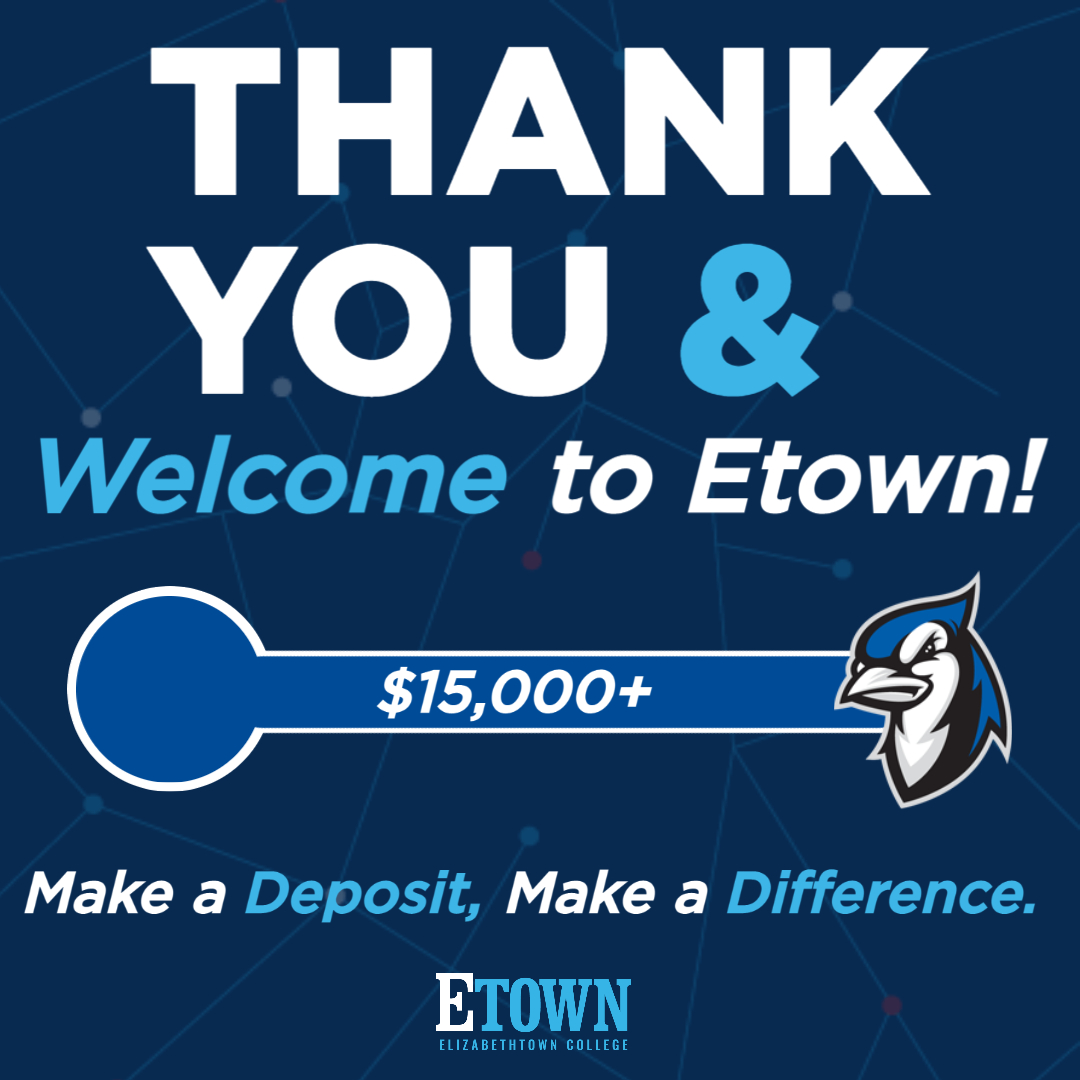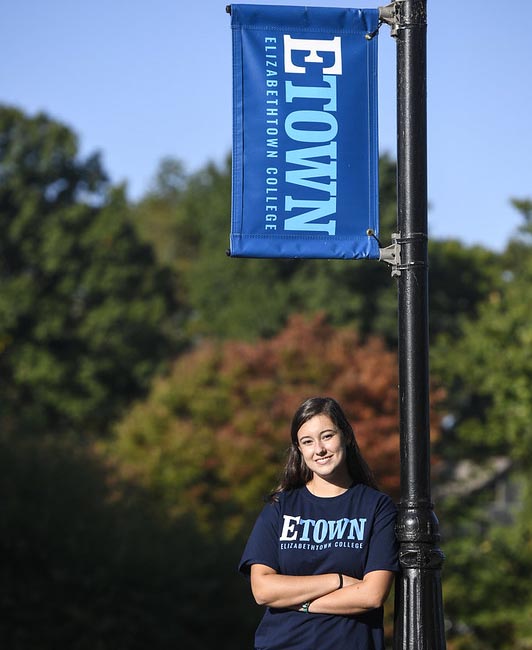 Next Steps:
We hope you're ready to live your best life at Elizabethtown College. If you haven't already sent in your enrollment deposit, you can reserve your spot in the incoming class and make your payment in one of the following ways:
Make Your Deposit. Secure your spot for this Fall!
Apply for Aid. Over 96% of our students receive financial aid!
Attend a virtual Accepted Student Day. Join us for one of these unique events where you can learn more about what it's like to be a Blue Jay! Registration for this event is live in your Status Portal

.

Get connected! Join the Accepted Students Facebook Group. Meet future classmates, roommates, and teammates that will make up your Blue Jay family!

Share your acceptance of officially becoming a Blue Jay on social media using #etownaccepted.
Important Dates
As your senior year of high school winds down, there's a lot to begin to look forward to, and some of those things involve getting ready for college. If you haven't yet toured our campus, we encourage you to schedule a visit. Also, take note of these important dates; we've listed some upcoming deadlines and events.
Accepted Students Days

Saturday, February 13, 2021
Saturday, March 13, 2021
Saturday, April 10, 2021
Saturday, May 1, 2021
Live Your Best Life at Etown!