Major in Computer Science
The most complex systems are built on simple concepts, an idea embodied by computers. Electronically, they are made from billions of simple switching devices. Likewise, computer software begins with simple commands based in a logic built entirely on true and false. From this foundation grows complex and intelligent systems such as self-driving cars and speech recognition software.
In the Department of Computer Science at Elizabethtown College, we begin with the simple, fundamental concepts and principles of computer software and hardware, carefully teach students to understand them, and then push our students to where they can develop their own complex systems. We introduce a variety of disciplines that provide you with different ways to explore the technology we use every day. Students interested in writing code, understanding algorithms, and programming should consider a major within our department. Don't be intimidated if you lack extensive experience! We encourage students with all levels of experience and comfort to join us.
What do Computer Science Majors Study?
The Computer Science degree focuses more heavily on developing software than our other majors in Information Systems. While those degrees have greater emphases on information management and hardware, respectively, Computer Science gives the greatest preparation in software design, testing and debugging; skills whose value continues to increase in the labor market. Furthermore, our program offers a greater focus on computer security than almost any other degree in Computer Science in Pennsylvania.
Built for Success
Our department has nearly a 100% job or graduate school placement rate immediately after graduation. With the field growing faster than ever before, there is never any worry about obtaining a job with a degree in Computer Science. Our programs prepare our students for any number of professions and careers. We routinely solicit feedback from the market and alumni on valued skills and adjust our curriculum accordingly. We keep pace with industry developments, and our students are guaranteed practical experience no matter their major within the department.
We stay ahead of the trends to allow our students to become leaders in the field from graduation onward. Our students are also instilled with a sense of professional, ethical, legal, security, and social responsibility. This sense of responsibility extends to their careers making them more receptive to client needs and wishes, as well as sensitive to the local and global impact of their work.
A Leader in Inclusive Excellence
Etown's School of Engineering, Math, and Computer Science has been honored by the  American Society for Engineering Education's (ASEE) Diversity Recognition Program , earning Bronze Level recognition. ASEE's  bronze category  is the highest level issued to institutions during the 2021-22 submission cycle and recognizes the School among the nation's leaders in inclusive excellence. Etown was one of just nine institutions in the nation to receive the recognition. The Diversity Recognition Program was created by the ASEE to publicly recognize those engineering and engineering technology units that make significant, measurable progress in increasing diversity, inclusion, and degree attainment outcomes of their programs.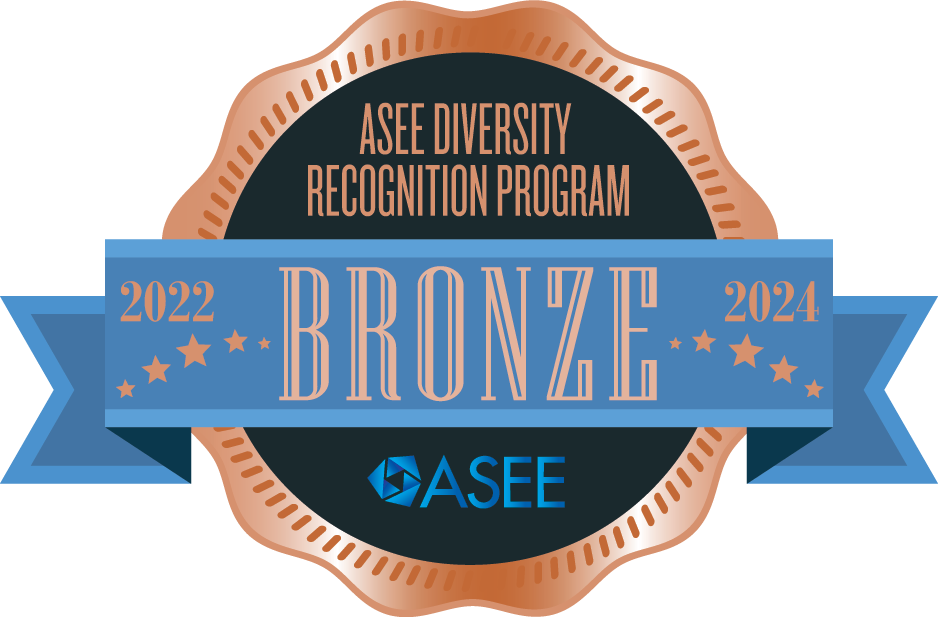 Life After Etown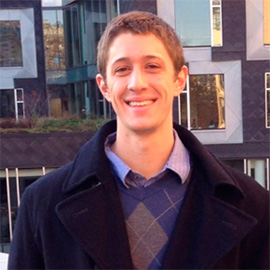 Mark Minisce '14
Currently working towards his master's degree at Carnegie Mellon University's Heinz College and employed at Bank of New York Mellon as a software engineer.
As a double major, Mark feels that some of the most valuable life skills he learned were perseverance and time management, which have come in handy more than once during his graduate studies. He credits these soft skills such as professionalism and timeliness with how he is perceived by other professionals. By double majoring in Information Systems and Business Administration, Mark feels that he has a unique perspective of his field and how technology impacts organizations.
Life After Etown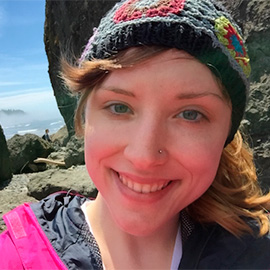 Leann Johnson '12
Software Engineer for Global Science and Technology, permanently contracting for NASA's Goddard Space Flight Center working on website, database, and hyperwall systems.
Leann worked hard while at Etown to earn her degree while double majoring in Computer Science and Pure Mathematics, which included making time for internships her junior and senior year at NASA Goddard. That work paid off as she now works for NASA. As an intern, she wrote software and code that she still uses today. Her internship was a great foot in the door. She feels that the strong foundation Etown provided her has made all the difference in her new workplace. While college is all about academics, Leann reminds students that it is also a time for personal, emotional, and spiritual growth too.
Department of Computer Science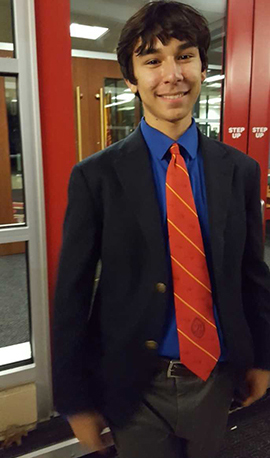 Max Cojocaru '22
Stamps scholar brings experiences and love of community to elizabethtown college
First-year Max Cojocaru believes his "strong character and steely resolve" contributed to his becoming a Stamps Scholar. Cojocaru's character was built by his Boy Scouts experiences, including hikes through mountains and dives among coral reefs. Before arriving at Elizabethtown College, Cojocaru became an Eagle Scout, the highest ranking for Boy Scouts. The computer science major said he is an "avid lover of games," and hopes the focus on community at Elizabethtown will blend with his major.
"I want to create games and programs alike that will help people connect with one another."
Life After Etown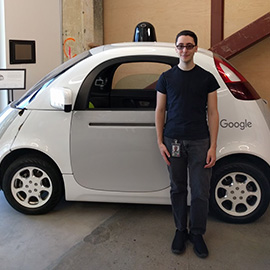 Omar Mustardo '14
Computer Science major, Math minor
Software Engineer at Google (Alphabet Inc.) currently working on Project Loon
Omar fondly remembers his time at Etown spending long hours in the Computer Science lounge with his peers. He also recalls having fun working on team projects in his Computer Science courses. His main takeaways from college were the foundational skills he developed while here. These coding languages and concepts has allowed him to work harder post-graduation as he learns more complicated systems.
Equipped for Change
In addition to developing raw technical skills, we focus on the development of communication skills within the curriculum. Employers are actively seeking out students with strong communication skills who excel in collaboration and finding different approaches to problem solving.
Students of Computer Science will gain analytical and programming expertise on a number of different hardware platforms in several programming languages. Our department believes that hands-on activities and experiences promote learning faster and deeper than traditional classroom lectures. You won't just read about practical applications or software development; you'll spend your time designing, breaking and debugging code to solve problems creatively. You'll take Algorithms and Data Structures, Software Engineering, Compiler Design and Operating Systems as well as an array of introductory and elective computer science courses.
Armed with a Computer Science degree, you could pursue many professions such as software engineer, app developer, web developer, or data analyst working with data from healthcare, social media, businesses or lab sciences.