Fine Art Major
Elizabethtown College offers a Bachelor of Arts in Fine Art. Minors are also available in for those who are interested in combining art with other majors such as Communications or Business.
Fine Art
A degree in Fine Art prepares students for a career in the field of visual arts. Our students work closely with faculty to further develop their artistic skills and ideas in a variety of disciplines such as drawing, painting, ceramics, sculpture, color theory and design, graphic design and the history of art. These courses equip students with the foundational skills needed to produce professional portfolios. During their senior year, students design personal websites to promote their artwork and focus on perfecting their resumes, artist statements and public speaking skills. In preparation for their senior exhibition, students work in their preferred media to create a cohesive body of work, which they install in the College art gallery during the spring semester.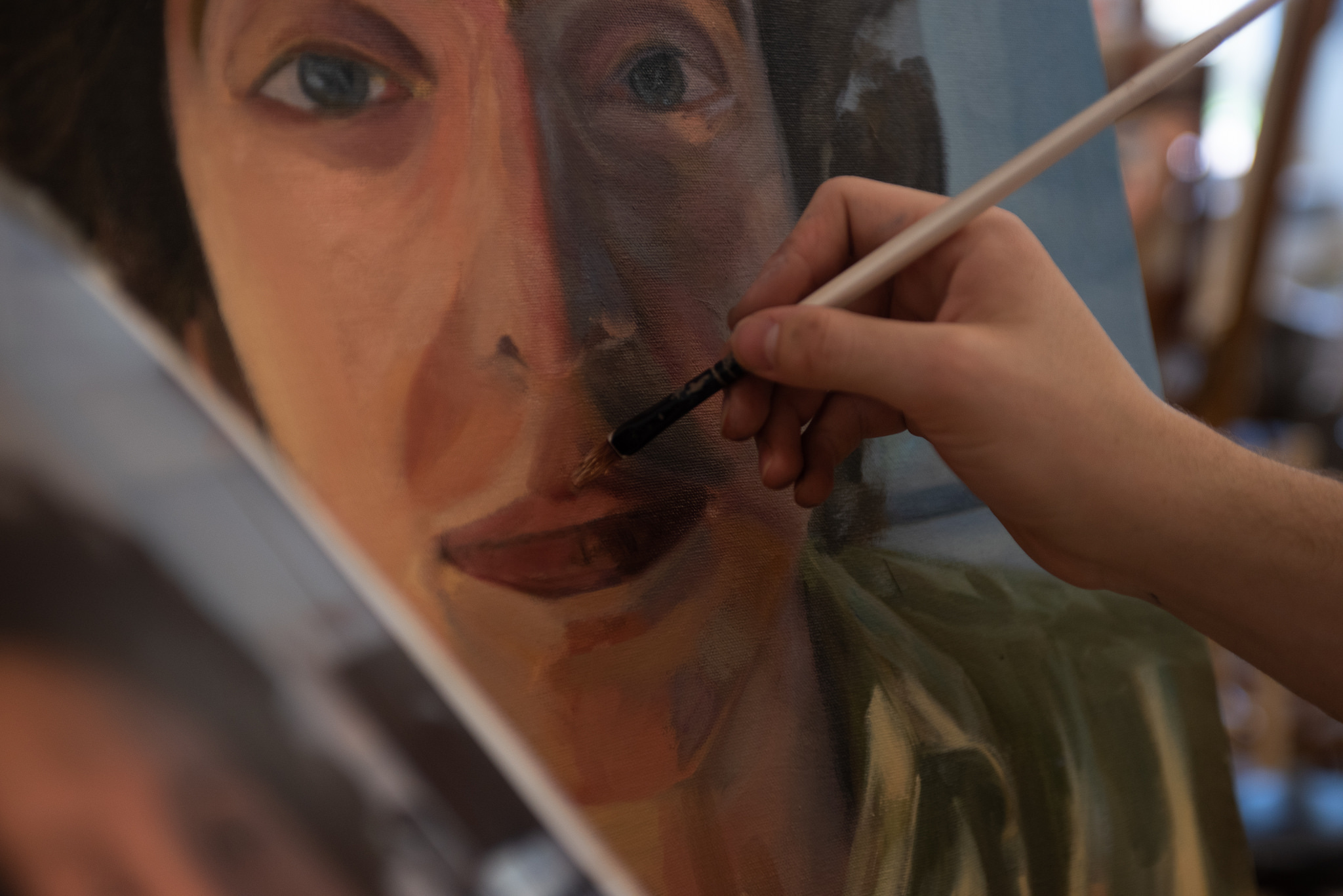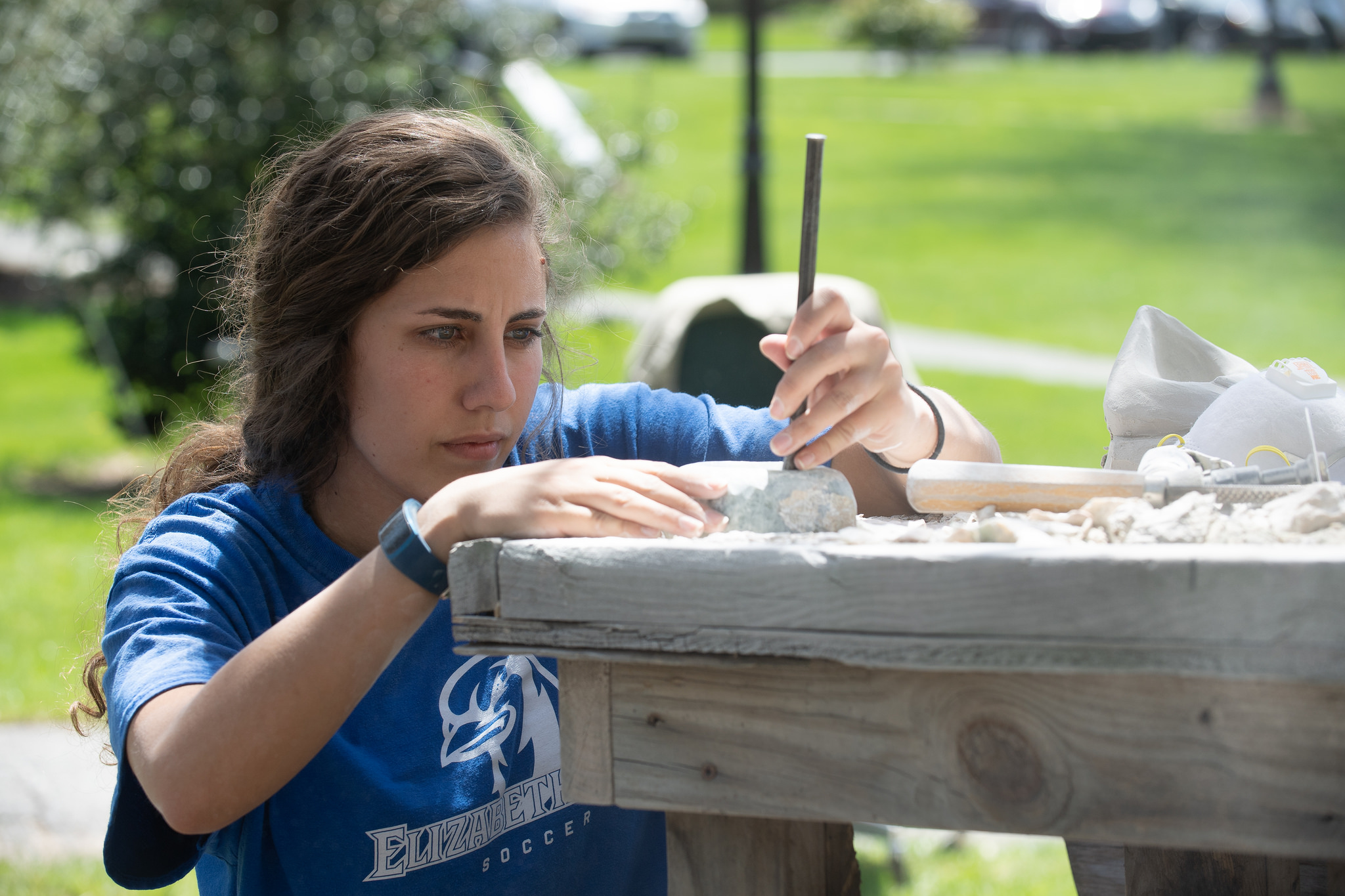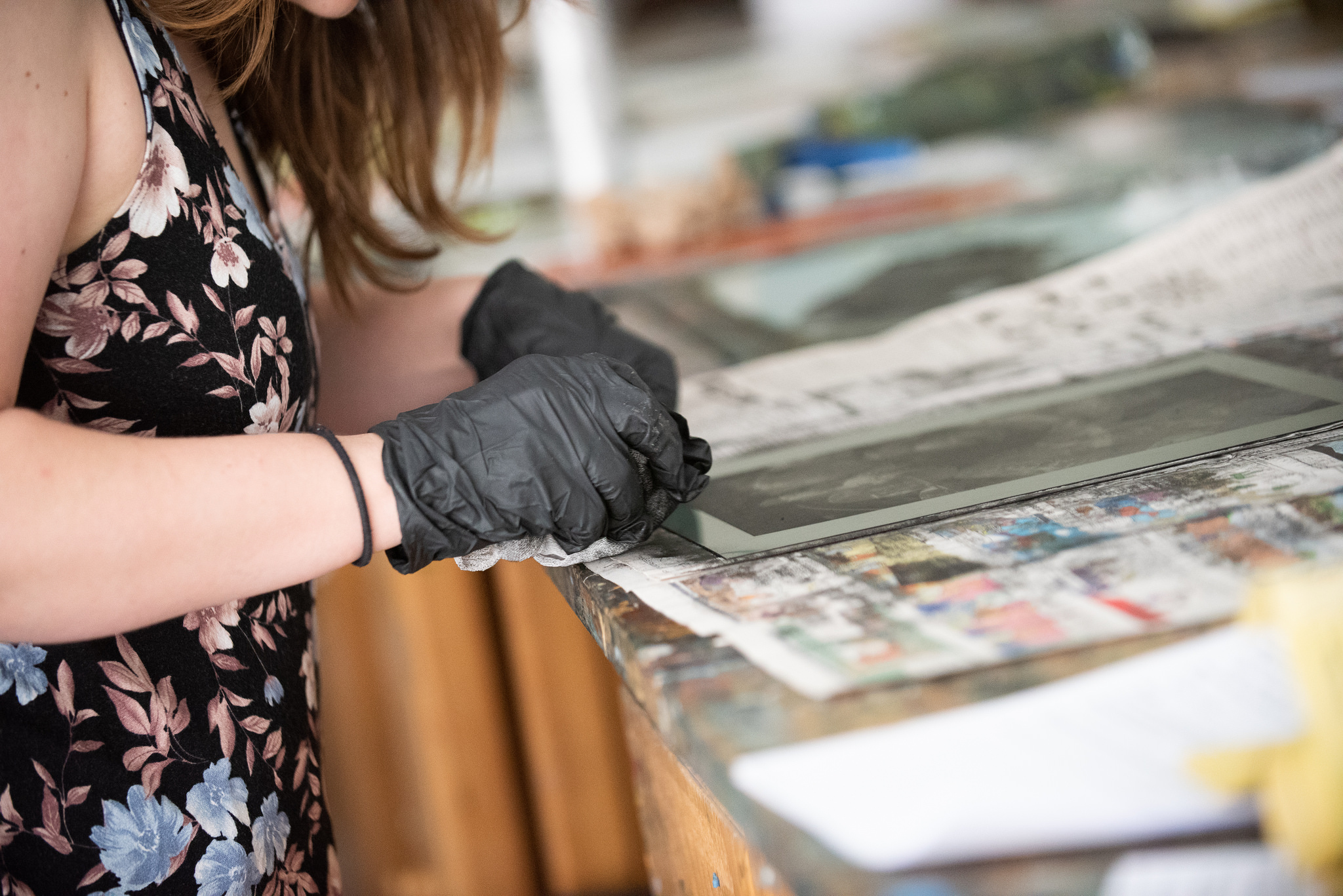 Fine Art majors also study the history of art to develop visual literacy while becoming more knowledgeable about the correlation between major art movements and historical events. This skill translates to nearly all aspects of life, but also permits students to develop an understanding of how diverse cultures through time have viewed and expressed their beliefs.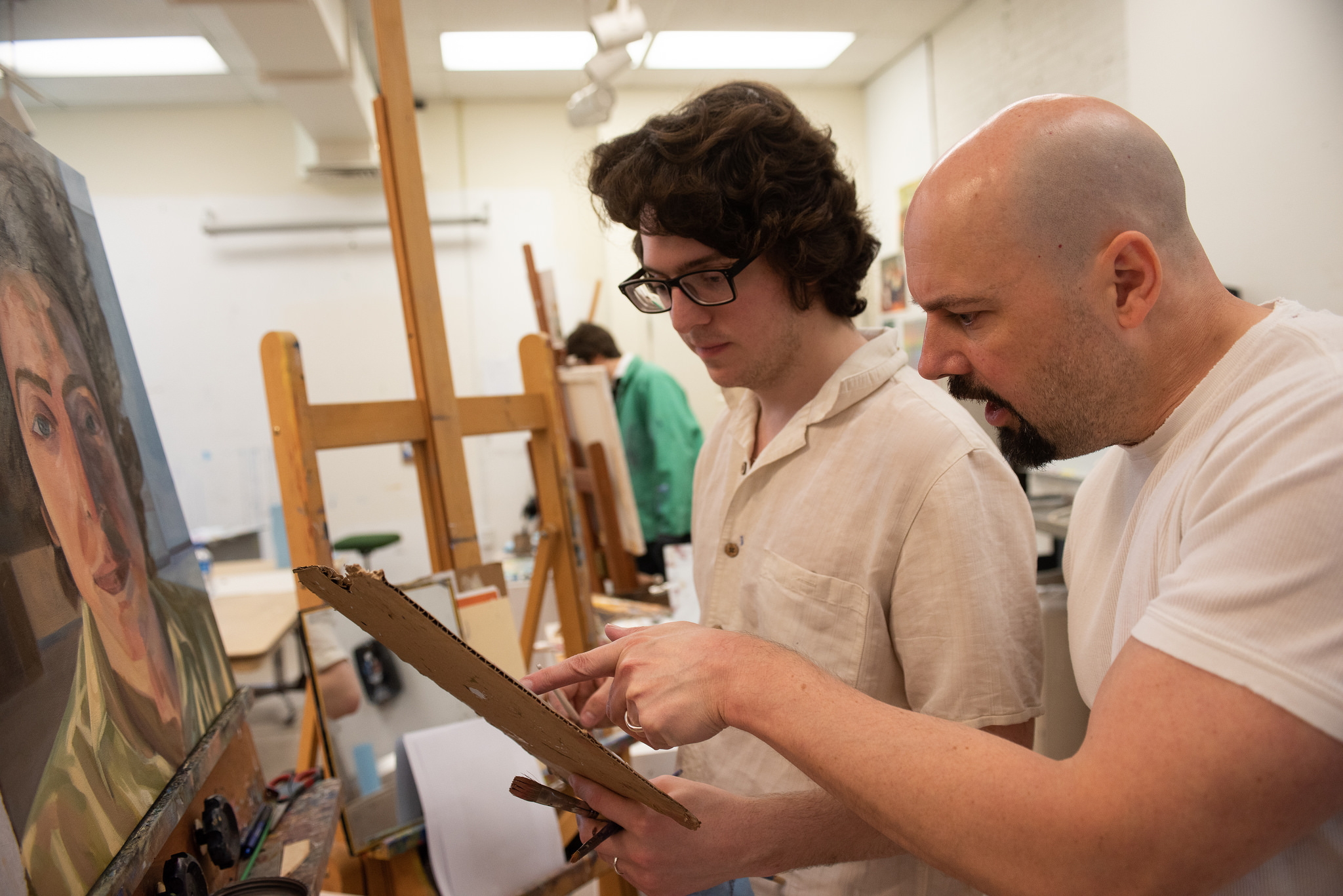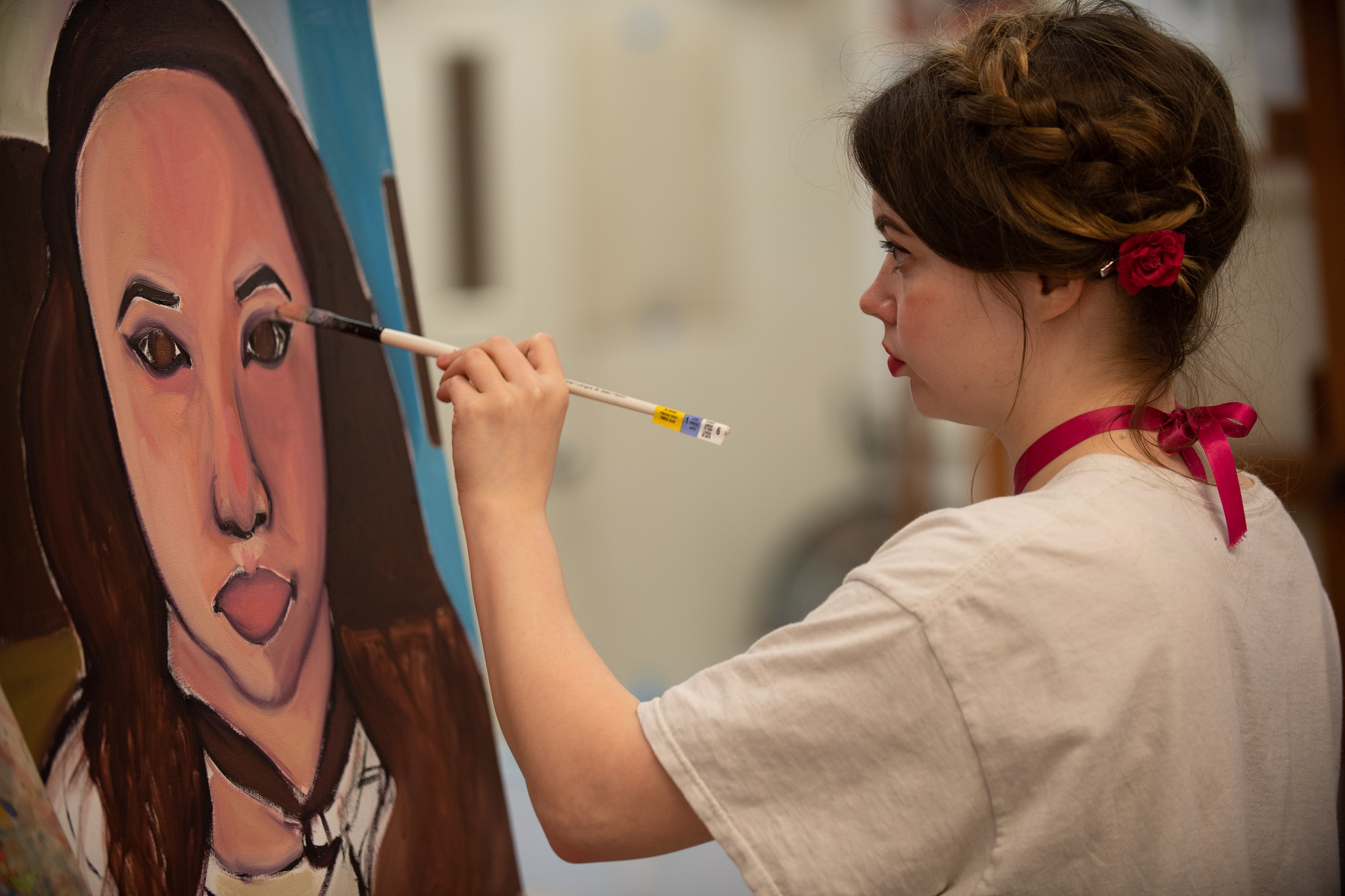 Etown Fine Art majors are talented, ambitious and vibrant students who graduate with the skills needed to pursue careers in the art world and beyond. Careers range from freelance art production, assisting or managing an artist studio, gallery assistant, museum or gallery preparators, etc. Fine Art majors can also study Graphic Design and pursue careers in web design or web coding. They can choose to pursue a graduate degree in studio art, graphic design, or art therapy.
Life After Etown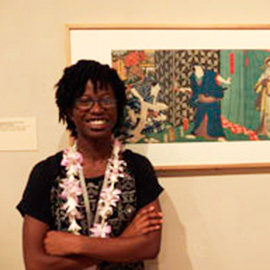 Monique D'Almeida '13
Graduate Assistant for Global Art History courses at the University of Hawai'i at Manōa
As a Japanese and Fine Arts (Art History) double major at Etown, Monique enjoyed the opportunities to develop new skills during activities such as language roundtables to practice her Japanese, or job and internship fairs for networking. She would encourage all students not to take your time at Etown for granted. Be involved as much as possible and make as memories as possible.
Art Club
Fine Art majors and minors, as well as non-majors, take part in activities outside of the classroom through the Elizabethtown College Art Club. The mission of the Art Club is to spread awareness of the value of the visual arts throughout the campus community. Activities include community murals, trips to galleries, performance art nights, critique gatherings, seasonal events, documentary showings, paint night events and other art-related projects. For more information about the Art Club please contact Dr. Kristi Arnold at  arnoldkl@etown.edu.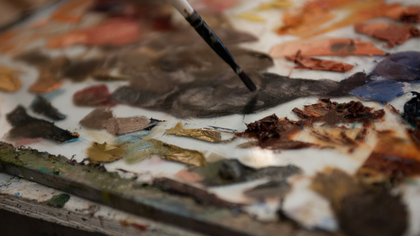 Fine Art majors work on a personal level with our professors and their peers, becoming part of a close artistic community. We provide field trips that expose our students to a dynamic art scene that inspires them to develop their own artistic identity. Etown is the perfect place to study art because of our close proximity to major art venues.
Nearby cities include: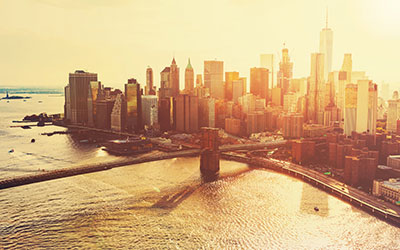 New York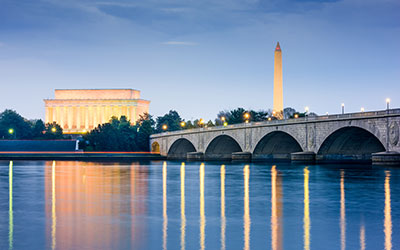 Washington, D.C.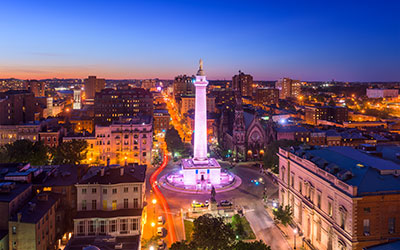 Baltimore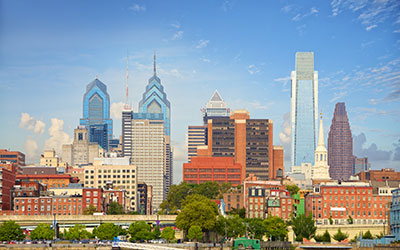 Philadelphia
Fine Art Minors
Students benefit from the ability to creatively express themselves outside of their intended major. Not only do the fine arts teach students how to view the world through a visual lens, it fosters creative thought processes that lead to innovative problem solving that can be applied to any field.
A Fine Art Minor is the perfect opportunity for non-majors to develop their artistic skills or learn about the history of art. The Fine Art minor involves a combination of studio practices and art history courses. When paired with other disciplines, Fine Art minors offer a world of possibilities to expand your skills and career options.
Interdisciplinary Minors
A Fine Art major may be combined with one of the interdisciplinary minors in Graphic Design or Architectural Studies. These two minors provide opportunities to diversify your professional portfolio with credentials for multiple career paths.
Graphic Design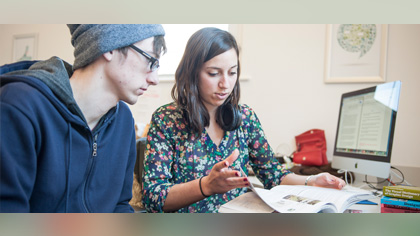 Graphic Design is a growing field with high demand in both digital and print media. The Graphic Design minor combines courses in studio art, computer-generated graphic design, typography, text layout, digital photography and video applications. The curriculum encourages experimentation with corporate, commercial and artistic uses of graphic design. 
For more information, check out the Graphic Design requirements in the Course Catalog.
Architectural Studies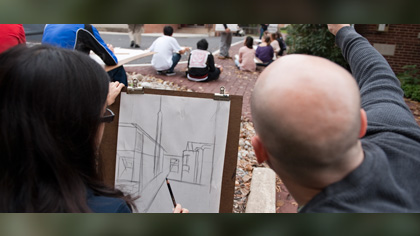 The Architectural Studies minor is for students who are interested in pursuing a career in architecture related to interior design, urban design, landscape design and exhibition design. The curriculum combines courses in environmentally responsible "green" architectural engineering, studio art and the history of world architecture.
Read more about the Architectural Studies Minor in the Course Catalog.
Arts Administration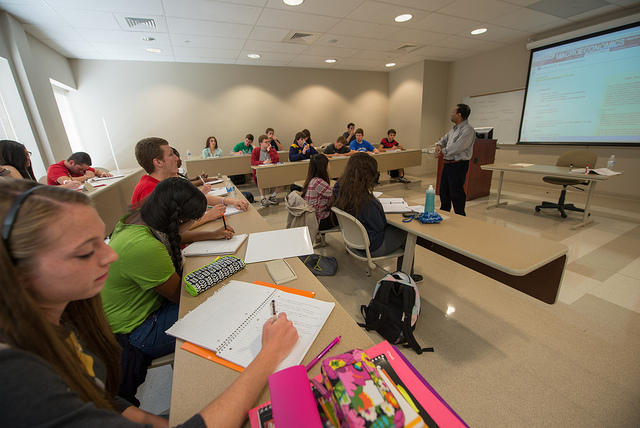 Combine your love of the arts with Business classes in marketing, administration or management and prepare for your career with a minor in Arts Administration. Students in this minor take courses in one or more arts of choice, while learning foundational business principles. Students are also encouraged to undertake an internship at a local arts venue such as a performing arts center, theatre, symphony or a museum. Learn more about the Arts Administration minor.