Major or Minor in Spanish at Elizabethtown College
Studying Spanish is culturally relevant, personally rewarding, and professionally profitable. As one of the world's most widely-spoken languages, and as the second largest in terms of native speakers, learning Spanish is a worthwhile endeavor.
Knowledge of Spanish is relevant and beneficial to students, opening their world to new opportunities and adventures. Bilingual speakers of English and Spanish have the world at their feet.
The study of Spanish is immensely rewarding in and of itself but is also valuable to other fields, including International Studies, Business, Social Work, Political Science, History, Communications, and Art. Many of our students choose to double major, minor, or go on to graduate school in other subjects in order to pair their Spanish and another field to find their dream job. Employers love to see proficiency in a second language on resumes, especially Spanish.
At Etown, our students have the unique opportunity of studying abroad for one full year, two semesters, in the country, or countries, of their choice. With over ten programs, you are bound to find one that matches your needs and interests! Living and learning among the language and culture for a full year will advance your skills exponentially and grow you as a person
Can I major in Spanish at Etown if I've never studied Spanish before?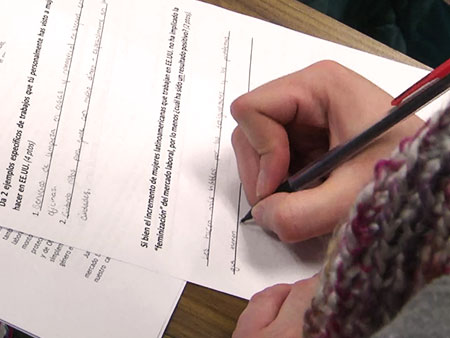 The Department of Modern Languages accepts any student regardless of background in the language. Through a series of eight language courses and a year-long study abroad in the language-speaking country of your choice, we guarantee that you will be a confident Spanish speaker by graduation. We aim to educate our students on not just speaking or reading the language, but understanding the culture and history too.
What do you study as a Spanish Major or Minor?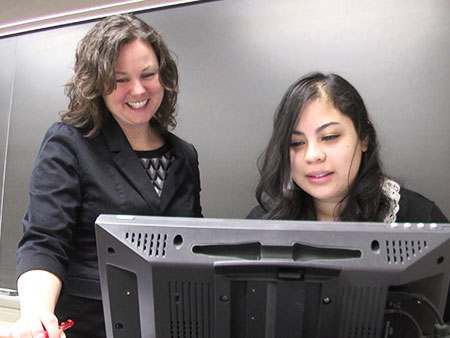 At Etown you have the option between a Bachelor of Arts degree in Spanish or a minor in Spanish. Both programs stress language proficiency and cultural understanding. These objectives are supported by our commitment to excellence in teaching, our flexible and varied course offerings, and our selection of off-campus programs. You'll study a wide range of topics including modern-day Spain to famous works of literature from a variety of authors and time periods.
Wondering about Studying Abroad?
With the Spanish major at Etown College, our Modern Language students spend one year in the country of their choice at programs in places such as Spain, Ecuador, Peru, Costa Rica, and Mexico.
Our on-campus Study Abroad Office will work with you to find the program and country that fits your academic needs and fits your cultural interests. We also have various short-term study abroad options that allow students such as Spanish Minors to study abroad for shorter periods of time at intensive programs or short internships.
Other opportunities for Spanish Majors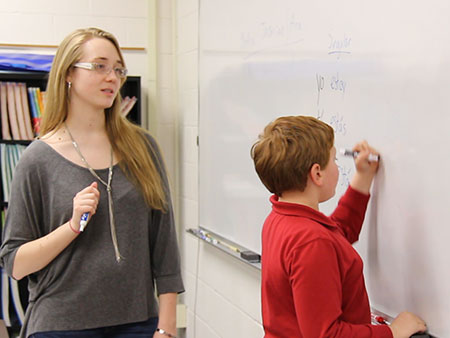 Carrying out the College's mission of "Educate for Service," the Spanish program offers its students the opportunity to learn while helping others.
Each semester, our students teach Spanish to local children who are native English speakers. Even if Spanish Education is not your goal, spending time speaking and teaching Spanish to others can be incredibly rewarding and beneficial to your language skills. We also have a wide array of clubs and on-campus organizations that support cultural awareness and ongoing language learning.
From the Department of Modern Languages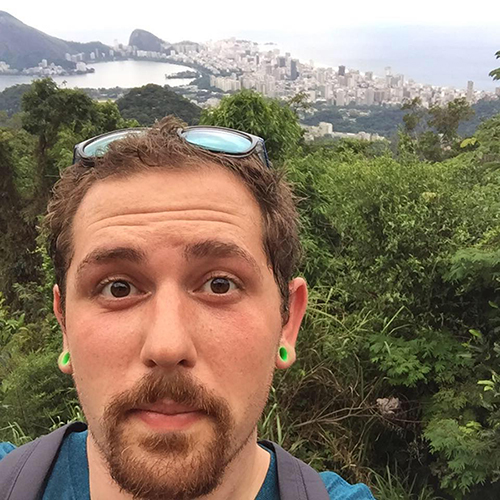 Justin Ahmad '15
The Etown Spanish Major taught in Brazil as part of the Fulbright program.
Justin Ahmad, a Spanish teacher and Cottage Faculty member with Church Farm School in Exton, Pennsylvania, was an English Teaching Assistant at the Universidade Federal Rural do Rio de Janeiro in Brazil in 2016. "I worked with the Inglês Sem Fronteiras (ISF) program (English Without Borders) teaching my own workshops as well as collaborating with ISF professors who were students themselves."