Physician Assistant Studies
Whether you're a high school student looking to take our combined Physician Assistant (PA) Studies program, which includes a Bachelor of Science in Biology Health Professions concentration and a Master of Science in Physician Assistant Studies, or you already hold a bachelor's degree and are just looking to complete your master's degree, Etown's PA program is flexible to suit your needs. We provide a comprehensive curriculum that incorporates hands-on learning in state-of-the-art laboratories.
We also work to ensure that you, as a future health care provider, are equipped with an education that is centered on service and integrates interdisciplinary learning. Our small class sizes promote individualized attention for our students that help to build strong mentoring relationships with our faculty throughout your time on campus and beyond.
Want to know more?
Join us for one of our Info Sessions for Prospective Graduate Students!*
*Students interested in the undergraduate program should contact Admissions.
2 Pathways, 1 Program:
(Deadline to Apply is Dec. 1)
(Application is closed. For 2024 application information, please check back in spring 2023.)
Apply Now arrow_right_alt
What does a Physician Assistant do?
Take medical histories
Conduct physical exams
Diagnose and treat illness
Order and interpret tests
Develop treatment plans
Prescribe medication
Counsel on preventive care
Perform procedures
Assist in surgery
Make rounds in hospitals and nursing homes
Do clinical research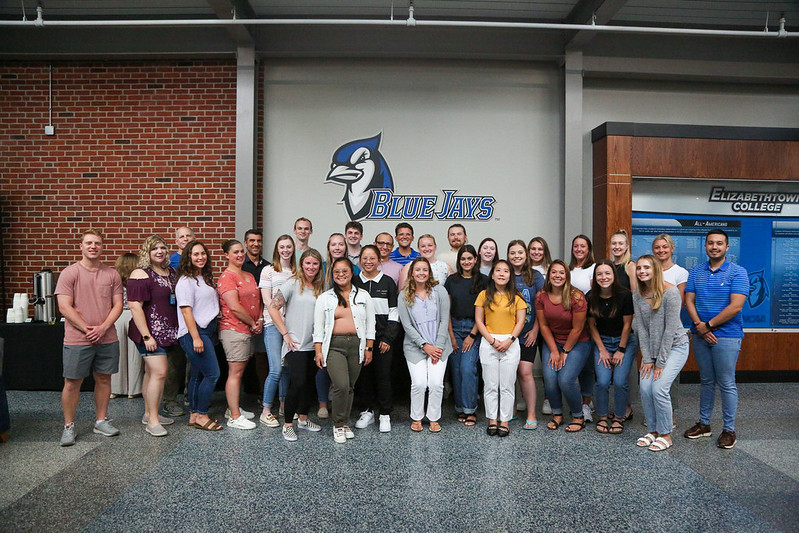 BS/MS Physician Assistant Program
When you're looking at colleges with PA programs, you want to ensure that they meet you where you are in your educational journey. Etown provides first-year entry or direct entry as a student into our BS/MS Physician Assistant program for students looking to get both a bachelor's and master's degree. Students will complete their bachelor's degree in Biology Allied Health and then work toward their master's degree in Physician Assistant Studies. This program can be completed in a total of five years, culminating in sitting for the Physician Assistant National Certification Exam.
Master of Science in Physician Assistant Studies
The Master of Science in Physician Assistant Studies at Elizabethtown College is a standalone master's degree program, spread over 26 months for students with a bachelor's degree from Etown or another institution. The PA program has been approved for a total of 30 students for each graduate cohort. At the culmination of the program, students will sit for the Physician Assistant National Certification Exam (PANCE). After successful completion of the exam, graduates will be able to work as a physician assistant in medical facilities across the nation in specialized areas of clinical practice, as well as in research occupations or academia.
Physician Assistant Program Classes
The PA program curriculum at Elizabethtown College is designed to meet the needs of today's learners. We help you to advance your knowledge and build the skills you will need through experiential opportunities, ready to enter the workforce upon graduation.
First Year:
A didactic year of classroom and laboratory experience. Laboratory facilities will include cadaver, assessment and simulation labs.
Second Year:
Students will complete eight (8) clinical rotations, in the fields of Family Practice, Internal Medicine, Pediatrics, Women's Health, Behavioral Health, Surgery, Emergency, and an elective. These rotations will occur in various settings including inpatient and outpatient.
Program Accreditation
The ARC-PA has granted Accreditation-Provisional status to the Elizabethtown College Physician Assistant Program sponsored by Elizabethtown College.
Accreditation-Provisional is an accreditation status granted when the plans and resource allocation, if fully implemented as planned, of a proposed program that has not yet enrolled students appear to demonstrate the program's ability to meet the ARC-PA Standards or when a program holding Accreditation-Provisional status appears to demonstrate continued progress in complying with the Standards as it prepares for the graduation of the first class (cohort) of students.
Accreditation-Provisional does not ensure any subsequent accreditation status. It is limited to no more than five years from matriculation of the first class.
The program's accreditation history can be viewed on the ARC-PA website at http://www.arc-pa.org/accreditation-history-elizabethtown-college/.
Elizabethtown College Physician Assistant Advisory Board
Luke Bingaman, MPAS, PA-C, Penn Medicine Lancaster General Hospital
Mrs. Barbara Blouch, PA-C, Retired
Kelly Bonneville, MHS, PA-C, Penn Medicine Lancaster General Hospital
Christina Broomell, MS, PA-C, Penn Medicine Lancaster General Hospital
Madison Carey, PA-C, Penn Medicine Lancaster General Hospital
Erin Colello, MHS, PA-C, UPMC Pinnacle
Kevin Hickman, MJ Health Law, MHA, PA-C, Neurosurgery
Sarah Pelletier, MHS, PA-C, UPMC Pinnacle
Victor Pupo, MPAS, PA-C, Geisinger Health System
Chase Schaeffer, MSPAS, PA-C, Penn Medicine Lancaster General Hospital
Dr. Christopher Wenger, DO, FACC, FNLA, Penn Medicine Lancaster General Hospital
Career Outlook
Top 6 Practice Settings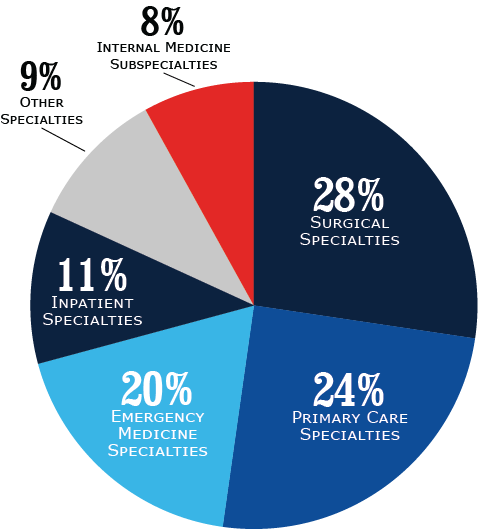 Number of Jobs Nationally:
129,400 
(2020)
Source: Bureau of Labor Statistics ©
Median pay (annual):
$115,3900 USD 
(2020)
Source: Bureau of Labor Statistics ©
Median pay (hourly):
$55.48 USD USD 
(2020)
Source: Bureau of Labor Statistics ©
Projected 10-year growth:
31% 
(2020)
Source: Bureau of Labor Statistics © The Etown PA program will provide an integrated curriculum that includes the sciences, hands on learning and the true art of medicine. Program Timeline
Timeline for BS/MS Students:
August 2020
First cohort of students enter the BS/MS Physician Assistant Program
July 2023
First cohort of BS/MS students begin the graduate portion of PA program
Fall 2025
First cohort of BS/MS students graduate with a Master of Science in Physician Assistant Studies
Timeline for Graduate Students:
June 2021
Application due to the ARC-PA
September 2021
Initial Site Visit
March 2022
The ARC-PA decides on Provisional Accreditation
July 2022
First PA program cohort
August 2024
First PA program cohort graduates with a Master of Science in Physician Assistant Studies
Meet the Staff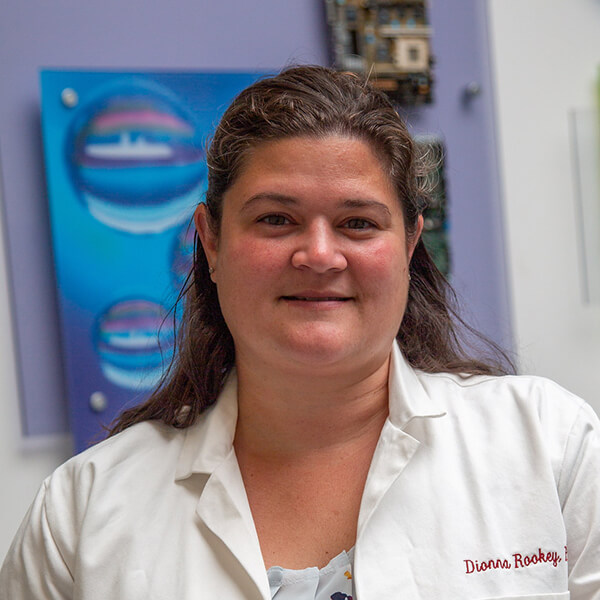 Dionna Rookey, MS, MSPAS, PA-C
Program Director
---
Dionna Rookey joined Elizabethtown College in 2019. She earned a bachelor of science degree in biology from Valdosta State University, a master of science degree in medical microbiology from the University of Georgia, and a Master of Science in Physician Assistant Studies from Philadelphia University. Dionna has worked in family medicine since graduating in 2007. She has practiced in Alaska, Massachusetts, New Hampshire and Pennsylvania. Dionna additionally started work in education in 2013 and found a second love.
Dionna is dedicated to teaching students to embrace all of what makes people love, think, and live. Dionna believes in education for service and is excited to both continue and discover new ways to integrate students and the community together. Her teaching interests include clinical reasoning, patient communication, and all aspects of primary care.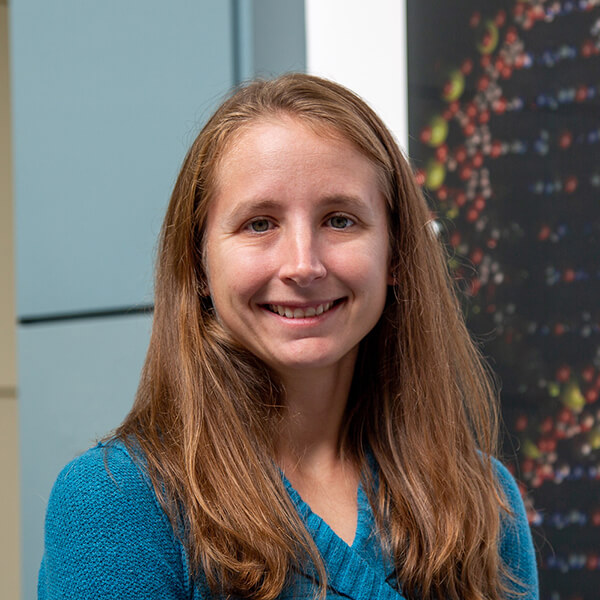 Dr. Tiffani Russ, DO
Medical Director
---
Dr. Tiffani Russ graduated from York College of Pennsylvania prior to attending medical school at Lake Erie College of Osteopathic Medicine. Dr. Russ was born and raised in York County and after the medical school decided to return to York to complete her residency in Emergency Medicine at York Memorial Hospital.
Dr. Russ currently works as an Attending Physician for Lancaster Emergency Associates as well as York Memorial Hospital. Her research includes an "Evaluation of Application of Continuous Positive Airway Pressure of BLS providers for Generalized Respiratory Distress" (2014). When not working at the hospital, Dr. Russ enjoys spending time with her family, competing in triathlons, and she is a firefighter at Wrightsville and York Area United Fire and Rescue.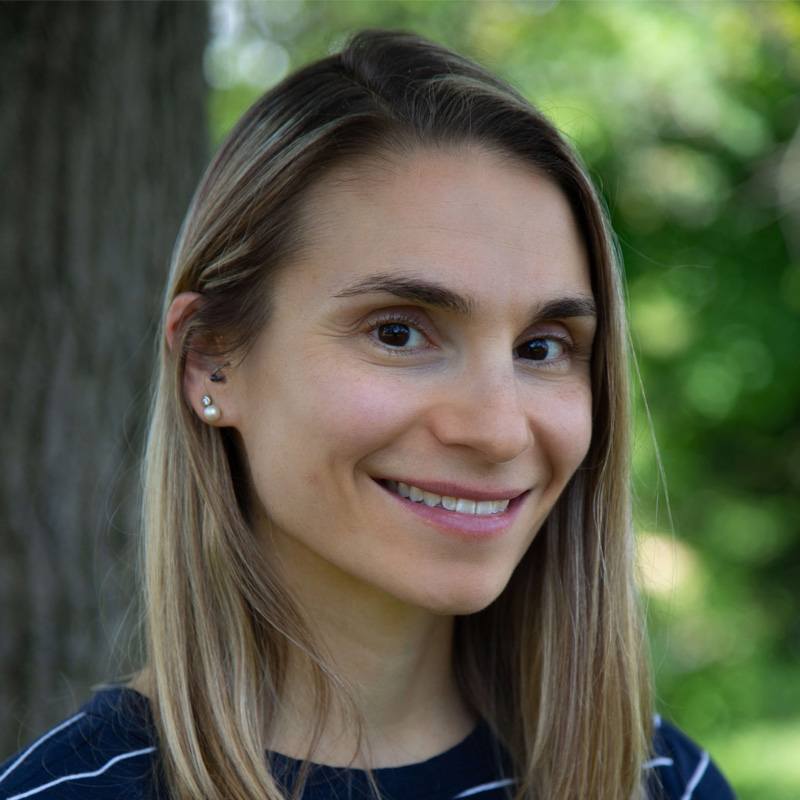 Amanda Adair, MS, PA-C
Clinical Coordinator
---
Elizabethtown College welcomed Amanda as the Clinical Coordinator in May 2022. She received her bachelor's degree from Penn State in 2011 and then pursued her Master's in Physician Assistant Studies at King's College. Following graduation in 2014, she worked in acute care in Virginia before returning to the area to work in Family Medicine. Amanda maintains her clinical position in Family Practice and enjoys seeing the patients that she has been caring for for the past 7 years.
In her spare time, Amanda can be found running on local back roads, playing at a park with her 2 young boys, baking tasty treats in her kitchen, or traveling abroad. Amanda believes high-quality clinical experience is imperative to becoming a successful practitioner and she is dedicated to finding placements for students that challenge their abilities and encourage them to reach their full potential.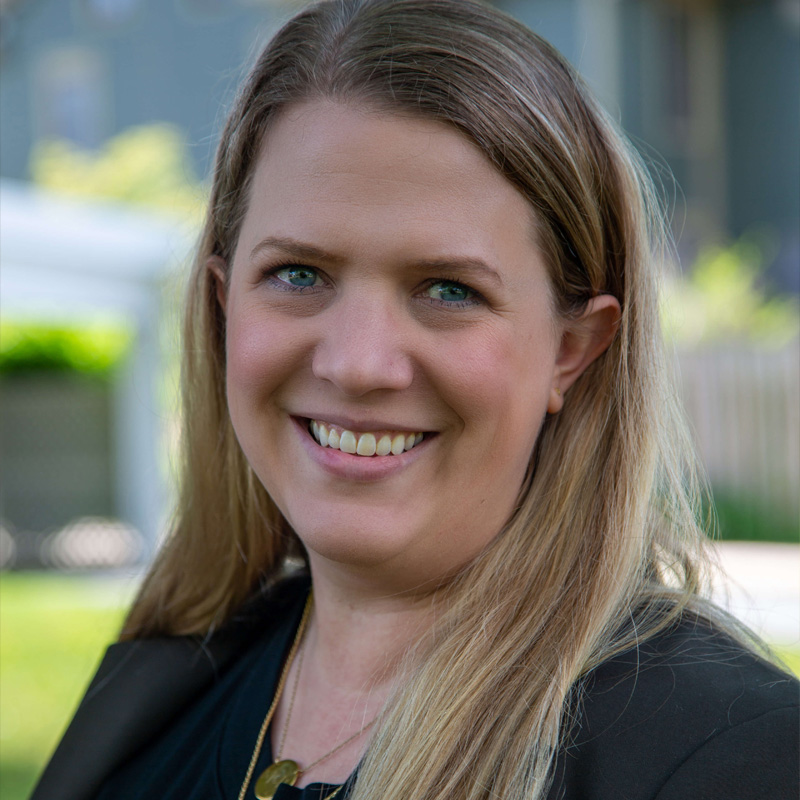 Chelsea Fought, MHS, PA-C
Didactic Faculty
---
Chelsea joined Elizabethtown College in 2022. She earned both a Bachelor of Science degree and a Master of Health Science degree in Physician Assistant Studies from Lock Haven University of Pennsylvania.  Chelsea is a Lancaster County native and has worked in family practice and urgent care in Lancaster since graduating PA school in 2013.
Chelsea has a special interest in lactation medicine, mental health, and perinatal health. She is also passionate about integrative learning and helping students meet their fullest potential.

When Chelsea isn't working, she's creating magical experiences to enjoy alongside her husband and two young children, like visiting a hobbit treehouse and many visits to Diagon Alley. She also enjoys reading as many books as she can get her hands on, while still trying to figure out how to hook up IV coffee.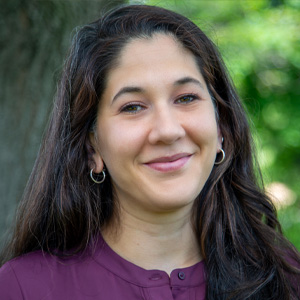 Daria Indeck, MSH, PA-C
Didactic Faculty
---
Daria Indeck joined Elizabethtown College in 2022. She grew up in rural PA. She earned her Bachelor of Science degree in biology from Florida Atlantic University, Master of Health Science in Physician Assistant Studies from Lock Haven University in 2010. Daria has worked at Lancaster General Health as a Trauma, Critical Care and Acute Care Surgery PA since graduating.
She also has an interest in wilderness medicine and disaster medicine. In her free time, she enjoys spending time with her family and pets. If not there you can find her at the jiujitsu, gym or running around in the woods. Daria is excited to share her unique knowledge and skill set with future PAs.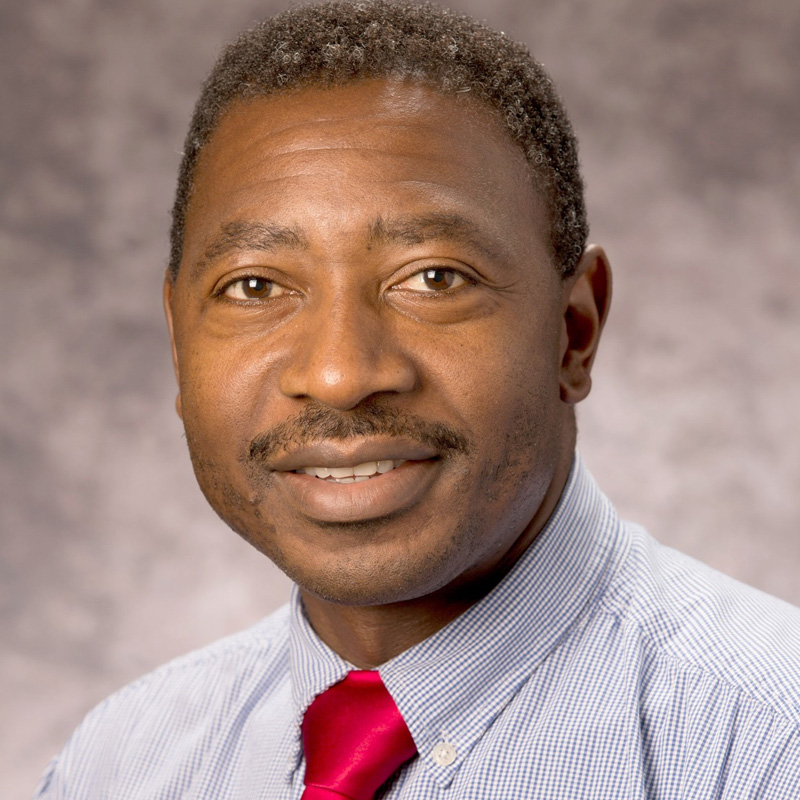 Dr. Emmanuel Mbaku Ngu, PhD
---
Emmanuel Mbaku Ngu, PhD., is Professor of Biomedical sciences, including  Pharmacology, Toxicology, Neuroscience and Medical Physiology at Touro College Of Osteopathic Medicine; Previous Professor of Pharmacology and Theme Leader for the Principles of Drug Therapy, Pharmacology Course Director and Coordinator at Albany College of Medicine, Course Director and Professor of Pharmacology at Albany College of Pharmacy and Health Sciences. 
Scientifically, Dr. Ngu is interested in understanding the role of microglia and other glial cells in CNS disorders and has conducted research into the behavior of microglia following crushing injuries to the CNS that severs nerves. The importance of his interest in this area of study is based on the fact that the normal functioning of the nervous system strictly depends on the glial cell support of neurons. Glial cells called oligodendrocytes, for example, provide myelin insulation of axons which enables fast conduction of action potentials. Astrocytes for their part provide housekeeping support by removing excess extra-cellular potassium ions and glutamate from synapses. Microglia, in their resting state, keep tabs on the health of surrounding neurons and are quickly transformed into phagocytic, disease-fighting immune cells when stimulated. Yet there are indications that these glial cell types may each have a dark side in which they can initiate, participate in or exacerbate existing disease conditions in the central nervous system. Thus, understanding the role of glial cells in CNS diseases would be a step toward finding better treatments. 

Administratively, Dr. Ngu has served on several committees including the Inter-professional Education Steering Committee (IPESC) at Albany College of Medicine, and Albany College of Pharmacy and Health Sciences; served on the Student Promotions Committee at Augusta University School of Medicine/University of Georgia Medical Partnership; served on the Admissions Committee and Student Counseling at Lake Erie College of Osteopathic Medicine. 

Dr. Ngu received his Ph.D. in Pharmacology from Loma Linda University School of Medicine, Loma Linda, California, and completed a post-doctoral research fellowship in Electrophysiology and Neuroscience at the Miller School of Medicine, University of Miami, in Florida.

A native of Cameroon, Dr. Ngu emigrated to the States where he obtained a Bachelor of Science degree in Analytical Chemistry from Weber State University in Ogden, Utah. He worked as a chemist for a while at the Kelatron Laboratories before taking on higher education in Biomedical Sciences at Loma Linda University in California. He likes soccer and jeep off-roading.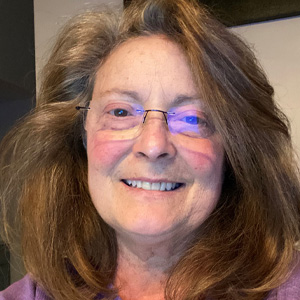 Dr. Cynthia Helm, DMSc, DCHLA, M Ed, PA-C
Didactic Faculty
---
Cynthia Helm graduated from Hahnemann University with a BS in Physician Assistant Science in 1984. She holds a Master's Degree in Health Education from Penn State University.  She is certified in Integrated Medicine through the University of Arizona and is a certified Battlefield Acupuncture practitioner.  She has Doctoral Certification in Health Care Leadership and Administration and holds a Doctorate in Medical Science from Rocky Mountain University of Health Professions.
Cynthia has been in clinical practice since 1984; the last 22 years serving the Veteran's Administration.  Her clinical career has focused on Primary Care, Women's Health, Dermatology, Orthopedics, and Cardiology.  She has also provided Peer education and served on numerous PA administration and PA political committees and is currently Director at Large of the Veteran's Administration Physician Assistant Association.
Cynthia's educational interests include patient communication, physical diagnosis, and procedures.  She endeavors to create a positive and harmonious workplace and learning environment that focuses on solutions, not problems… to empower all to achieve excellence in the PA profession and life endeavors.  She believes in the value of experiential learning and highly encourages self-inquiry to facilitate lifetime learning. 
Cynthia's passions include family time, caring for rescue horses, and fish and coral reef research.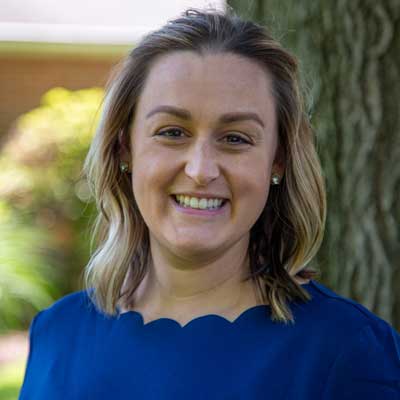 Megan Solyak, MHS, LAT, ATC, PA-C
Didactic Faculty
---
Elizabethtown College welcomed Megan in 2022. She is native to Pennsylvania. She earned a Bachelors in Science in Athletic Training from University of Delaware and worked as a Certified Athletic Trainer in high school, collegiate, and outpatient office settings. After 10 years, she returned to school earning her Masters of Science in Physician Assistant Studies from Drexel University, graduating in 2017. She worked for Penn State Hershey Orthopedics after graduation and currently maintains her clinical role as a PA for Penn Medicine Lancaster General Health Sports Medicine. 
Megan is also interested in holistic and plant-based medicine approaches in conjunction with traditional medicine. 
Megan believes all PAs are educators and that patient education is the cornerstone to good healthcare. When patients have better health literacy, they are more willing to be an active participant in their recovery and ultimately will have better outcomes. She strives to pass on this approach to future PAs.  
Megan resides in Lancaster with her spouse and daughter. She enjoys hiking, running, listening to music, and spending time on the water.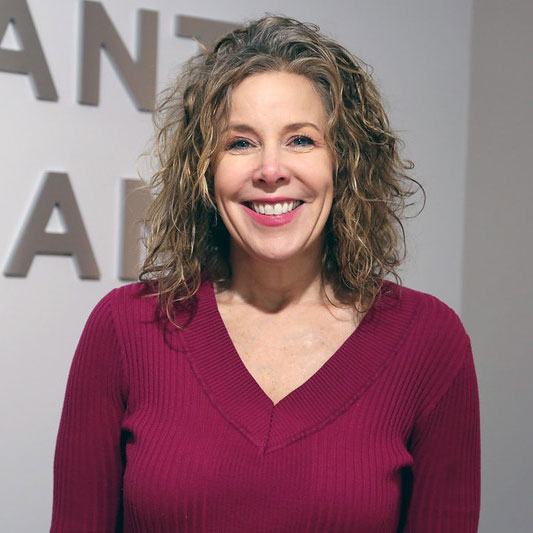 Lauren A. Wenerd, BA, ARRT (R)(M)(MR)
Clinical Site Specialist
---
Lauren joined Elizabethtown College in 2022. She earned a bachelor's degree in from Shippensburg University and began her career working in hotel and catering sales. She quickly realized she had a desire to enter the healthcare industry, specifically diagnostic imaging.
She went to the School of Radiologic Technology at Crozer Chester Medical Center, a hospital-based program outside of Philadelphia and joined the faculty shortly after graduation as a Clinical and Didactic instructor. Lauren went on to add Clinical Coordinator to her role when the hospital-based program partnered with Widener University and became the Widener-Crozer Allied Health Program. Besides being a seasoned X-ray technologist, Lauren decided to pursue an additional imaging modality, MRI, in 2008 and has been actively working as an MRI tech ever since. Since moving to the area in 2018, she again worked with students as a lab instructor for the X-ray program at Harrisburg Area Community College. Lauren has always had a passion for being a part of the student's educational journey into the healthcare field and feels proud when students become successful clinicians. She always advised her students to stay abreast of the ever-changing healthcare industry and to be a life-long learner. When not working, Lauren enjoys hiking, biking, pickleball and attending music concerts with her fiancé as well as family time with her four children.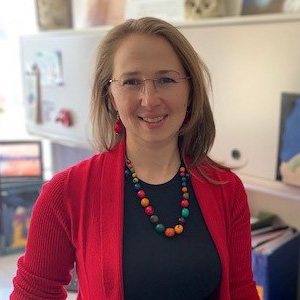 Dr. Anya Goldina, PhD
---
Dr. Goldina joined Elizabethtown College in 2013. She earned her Bachelors in Biological Sciences and PhD in Behavioral Endocrinology from Florida International University.  Her broad research interests include animal behavior, endocrinology, and neuroscience. Dr. Goldina teaches introductory biology courses, as well as Human Anatomy and Physiology, Advanced Anatomy, Behavioral Endocrinology and Physiology.
Dr. Goldina works closely with students to help them discover their potential and passion for science. Dr. Goldina is particularly interested in developing ways to integrate the arts, humanities, social justice in science courses as a way to empower students and inspire them to see beauty and real-life applications of science in their everyday lives.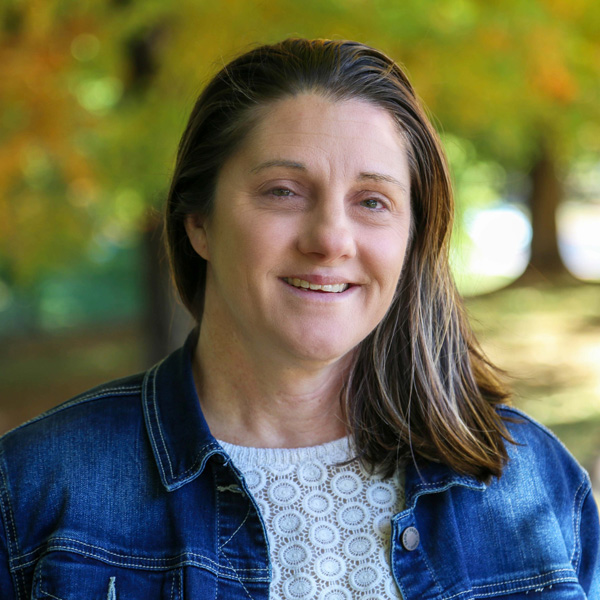 Danielle Dell Isola
Administrative Assistant
---
Danielle joined the Elizabethtown College Physician Assistant program as an Administrative Assistant in 2022 but has been with the College in other roles since 2018. She earned her Bachelor of Science degree in Business Administration from Elizabethtown College in 2020. She earned a certificate in Financial Planning and is working towards a Master of Science in Finance.