Explore the Psychology Degree Program at Etown
Major in Psychology at Elizabethtown College and prepare for either the direct pursuit of a career or for graduate and professional studies across many disciplines including psychology, neuroscience, medicine, business, education, human services and law.
Etown offers a Bachelor of Arts in Psychology and a minor in Psychology, and we participate in the interdisciplinary Cognitive Science and the Women and Gender Studies minor. Through our coursework, we give you the knowledge and skills that you'll need to take your next steps. By working with your advisor to create experiences tailored to your interests, you'll gain the opportunities that will enable you to thrive in the field!
Bachelor of Arts in Psychology
Our BA in Psychology degree program focuses on the science of psychology--the theories and methods used to understand human behavior. You'll gain knowledge by exploring subfields of psychology, gaining foundational clinical skills, and by conducting research projects that you design. As a psychology major, you'll learn about human behavior, from basic brain function to interpersonal relationships.
Studying Psychology provides you with a versatile skill set that will serve you well in any number of career paths that you pursue after Etown, including careers working in community or counseling centers, schools, medical settings, business, or non-profit settings, or as an independent consultant. Skill development includes:
critical thinking
ethical reasoning
problem solving

data analysis
written and oral communication
interpersonal skills

 
Etown offers one of the best undergraduate psychology programs in Pennsylvania for students looking for flexibility. Students can easily combine the Psychology major with an academic minor or a second major and studying abroad is easy to integrate into our major program. Our Psychology major program provides a firm foundation in all domains of the field. Students are required to take courses in all domains of the field:
Clinical & Counseling
Course offerings in Clinical and Counseling within our Psychology degree program prepare students looking to enter the subfields of school psychology, counseling psychology and clinical psychology. Students learn about psychological disorders and evaluate the effectiveness of various forms of psychotherapy. Advanced coursework provides students with opportunities to develop their own foundational counseling skills and learn more about special populations and disorders.
Our new MA in Counseling Psychology program offers entry points for undergraduates interested in completing this MA program include:
Early acceptance into a 3+2 pipeline, which includes accelerated course work to obtain the combined BA/MA degree in 5 years.
Early acceptance into a 4+2 pipeline, which allows a student to explore more opportunities during their four years as an undergraduate before matriculating to the MA program.
Mind & Body
Students interested in neuroscience, cognitive psychology, and health psychology will be drawn to courses in the this domain. Students learn about topics such as: 
brain development
neural plasticity
effects of drugs on brain function 
Courses in this area also teach students about the latest research on learning and memory, mental imagery, decision-making, and creativity. Students also learn about how the mind and body interact with one another during daily activities such as exercise and meditation.
Self & Society
Courses in this domain prepare Psychology majors for the subfields of:
Developmental psychology
Social psychology
Industrial/organizational psychology (intersection of psychology and business)
Legal and forensic psychology
In this domain, students learn about child, adolescent, and adult development, interpersonal relationships, and social influence. Advanced courses in the domain expose students to the latest psychological research on stereotyping and prejudice, diversity issues, and specialized topics such as sports psychology.
Psychology Program Minors
Students majoring in another discipline can elect to complete a Psychology minor that provides a basic foundation in Psychology. Our minor is very flexible and allows you to explore the subfields of psychology that most interest you and complement your primary area of study.

This minor integrates elements of Psychology, Biology, Neuroscience, Philosophy, and Computer Science into a
unified field of study to better understand the human mind.
The Psychology program supports the Human Services minor which is designed to provide students with an inter-disciplinary overview of social issues in the United States, including human development, multicultural knowledge and the development of U.S. social welfare institutions.
This minor critically examines the categories of difference, such as gender, race, ethnicity, class, sexuality, and religion, that shape human experience.
100%
of alums surveyed reported feeling comfortable approaching Etown psychology professors with questions about coursework, careers, and graduate school options.
Graduates are attending prestigious graduate schools including American University, Duke, Villanova, and Johns Hopkins.
94%
of alums surveyed agreed that their psychology education prepared them well for their professional careers.
Where Graduates Work and Learn
Graduates are working for employers including:
Pennsylvania Counseling Services
Pennsylvania Psychiatric Institute
Geisinger Hospital
Graduates are attending prestigious graduate schools including:
American University
Duke
Villanova
Johns Hopkins
Department Offerings
Personalized Academic Advising
Career Seminar
All Psychology students are required to take a course called Career Seminar. In this class, which is taught by the faculty advisor, students:
Explore their own strengths and abilities
Learn about the subfields of psychology
Learn about diverse career options for majors
Discern their fit in the field
Through course activities, students will interview professionals in the field, create a customized education plan, and develop the skills necessary for communicating their interests, abilities, and experiences to a professional audience. Working with the academic advisor, students construct a plan for their time in college and beyond, identifying key experiences that will aid in their career preparation, including summer employment, internships, research experiences, and leadership experiences on campus.
From the Department of Psychology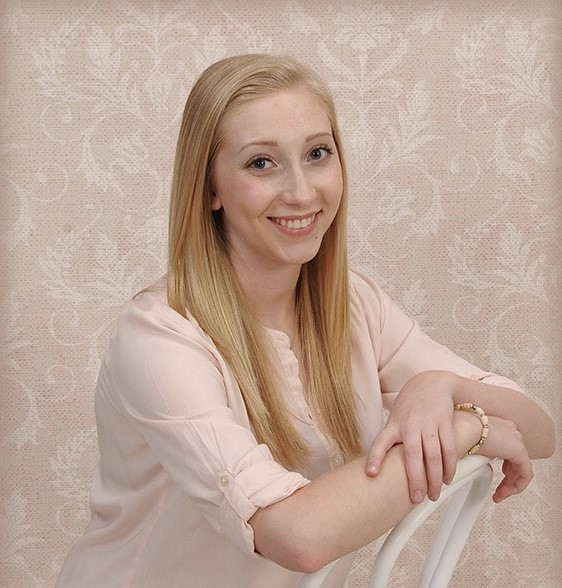 Makenzie Lehr
Psychology major, Class of 2020
"Throughout the course of the semester in Career Seminar, I have gained more knowledge not only about the fields and careers in psychology I might be interested in, but also about effective ways to succeed in pursuing a career as well as how my own experiences, skills, and interests reflect and prepare me for my career."
From the Department of Psychology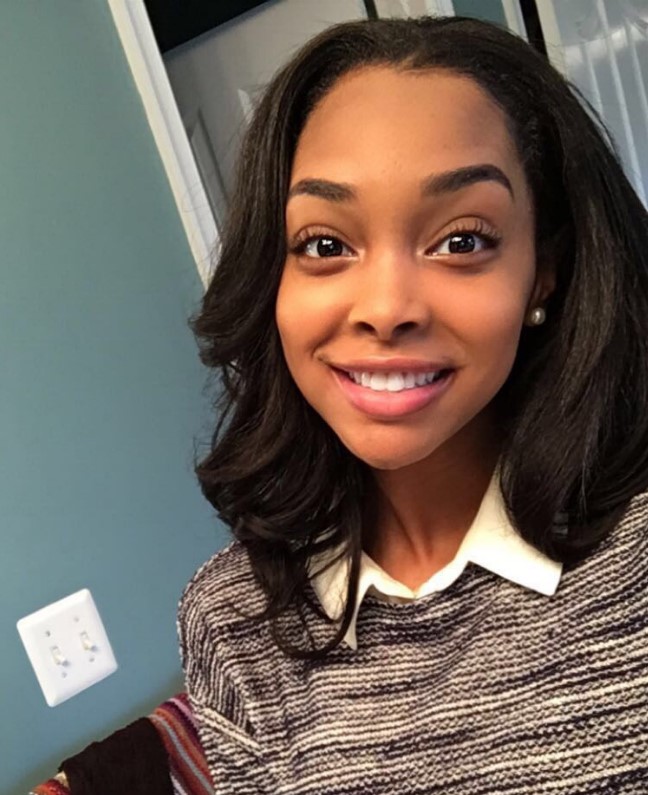 Lauryn Mitchell
Psychology major and transfer student, Class of 2020
"I thought the Career Seminar was very helpful. Before taking this class, I was excited yet nervous about what the future had to hold. Now, I have a more vivid path of what I want to do in the upcoming years."