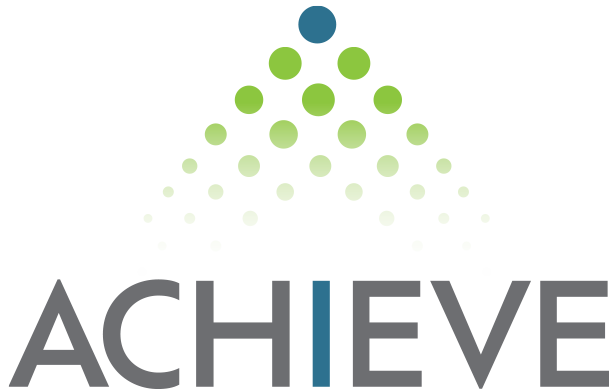 Achieve YOUR GOALS


Complete Your Degree
Complete Your Degree
Elizabethtown College offers individuals with an unfinished undergraduate degree the chance to complete your degree with financial support through the ACHIEVE project.
ACHIEVE is a collaborative project led by the Lancaster County Workforce Development Board which allows Pennsylvania residents to complete their undergraduate degree on a full scholarship for up to 30 credits.
Etown's School of Graduate and Professional Studies offers the following in-demand, online associate or bachelor's degree programs to accommodate work, life, and school balance:
Through ACHIEVE, learners have a variety of options that meet a wide range of occupations that inspire individual selection based on strengths, skills, and personalized career path goals.
See if You Qualify 
Individuals who have completed a bachelor's degree earn
51% more per week

than individuals with some or no college education.

According to the Bureau of Labor Statistics
Qualifications
You may be eligible if:
You are a Pennsylvania resident
You can finish your associate or bachelor's degree by June 30, 2024 (participants should already have completed an estimated 90+ credits for bachelor completion and 40+ credits for associate completion). Credits and Prior Learning Experience can be  evaluated at no cost by Elizabethtown College's School of Graduate and Professional Studies (SGPS). 
You are a former post-secondary student who exited a post-secondary training within the past two years (since Jan. 1, 2021) without obtaining their credential, had a 2.0 GPA (or higher) upon exit, and are currently interested, available, and capable of returning to finish your program.

Students do not have to have previously attended Elizabethtown College but must have previous credits from an accredited institution.
See if you qualify
Next Steps
Review the eligible online programs available at Elizabethtown College.
Next, complete the Eligibility Survey. Completion of the Eligibility Survey begins your

ACHIEVE

journey. Select

Elizabethtown College

from the list of institutions.
Then, you will be contacted by a representative from the Lancaster Chamber to confirm receipt of your survey responses.
Lastly, if you are eligible, an Admissions Counselor will contact you about next steps.
Helping You
ACHIEVE

Your Career Goals

Individuals have cited money (25%), emotional stress (18%), and family responsibilities (13%) as top reasons they have withdrawn from their degree. A combined 31% of students also cited a misalignment of their education to their personal or employment goals.

Through ACHIEVE Elizabethtown College aims to directly impact the workforce and economy of Pennsylvania by enabling learners to complete a program of study, earn a credential, gain employment in in-demand, high priority occupations, and increase earnings and reduce poverty levels of individuals. All Etown SGPS students enrolled in the ACHIEVE program will have access to the following resources:
Personal Academic Advisors provide a supportive atmosphere that empowers adult learners to achieve their educational, career, and personal goals.
A Career Counselor who will offer individualized support for job search planning.
Access to the Learning Zone offering a variety of services to students to help meet the demands of college coursework.
Access to the College's Office of Disability Services which works with all academic offices and campus departments in order to facilitate the inclusion and full participation of students with disabilities.
---
Equal Opportunity Program/Employer. Auxiliary aids and services are available upon request to those with disabilities.
Program funded with federal dollars. For detailed information see https://www.lancastercountywib.com/organizational-integrity/operating-documents/