Graphic Design Major
Are you looking to use your artistic skills to help grow a business or organization? Our Graphic Design Major at Elizabethtown College may be the right fit for you!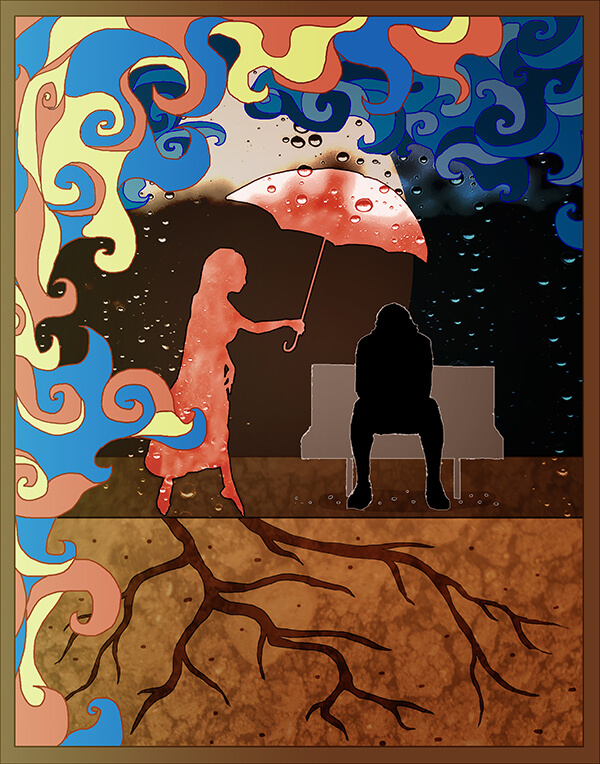 A Bachelor of Arts degree in Graphic Design is becoming increasingly important today because of the constant demand for talented professionals in both print and digital media. Whether you're designing a magazine layout, product packaging or a website, our Graphic Design major provides students with the technical skills necessary to succeed in the digital, print or film industries, compose graphic novels or create original digital works of art.
Why Study Graphic Design at Etown?
Showcase Your Talents
Faculty display student work from class on a regular basis throughout the year. In addition, students are encouraged to submit work individually for campus events. Student work has been chosen to promote and celebrate a variety of campus activities including:
Scholarship and Creative Arts Day
Lectures
Theatre productions
Juried art shows
Campus media



Enjoy the Benefits of the Liberal Arts
The versatility of a Graphic Design degree makes it easy to pair your skillset with a variety of other disciplines. At Etown, we encourage you to pursue your interest in other areas to personalize your learning experience.
Build Your Portfolio
Our Graphic Design program is future-focused. We understand the value of preparing for your future now. The projects you complete in class will simulate tasks and assignments that you may be asked to work on by a client in your future career. Combined, these pieces will help you create a diverse portfolio essential for job applications.





Immerse Yourself in Other Cultures
Dream of painting European landscapes or witnessing ancient pieces first-hand? Study abroad in a country of your choice and immerse yourself in art and cultures around the world. Our Study Abroad Office will work with you to coordinate your travels and get your credits transferred.
Complete Real-World Learning Experiences
Pairing our Graphic Design degree with real-world learning experiences, like internships and community-based learning will give you a better idea of what to look for in your future career. Our Graphic Design program, located in south-central Pennsylvania, is in the perfect location, offering students internship opportunities locally in Elizabethtown, Hershey, Mount Joy, York, Harrisburg and Lancaster or in the metropolitan areas of Philadelphia, Washington D.C. or New York. These out-of-class experiences will provide insight into the type of industry, work environment and job description you prefer. Faculty in our department can help link you to these opportunities through their network connections.
Graphic Design Courses
Our Graphic Design courses are housed primarily in our Department of Art and Design and include courses in the Department of Communications. Our program ensures that you will receive instruction about basic design principles and challenge your abilities through in-class projects. In the program, you will take some of the following courses:
ART 204 - CE Fundamentals of Color and Design
ART 209 - Typography and Text Design
ART 145 - Digital Photography
ART 325 - Designing for the Web and Social Media
ART 406 - Advanced Graphic Design
COM 310 - New Media Production
For complete course requirements, review the Graphic Design Major in the Course Catalog.
Looking Ahead: Internships & Careers in Graphic Design
A Bachelor's degree in Graphic Design opens up a world of opportunities. In the past, our students have held internships at a variety of organizations, including:
Turkey Hill
Fig Magazine
Mount Joy Area Chamber of Commerce
After graduating with a Graphic Design degree, you'll be prepared for a variety of careers in graphic design, including:
Creative Director
Graphic Designer
Multimedia Artist
Web Designer
Industrial Designer
From the Department of Art and Design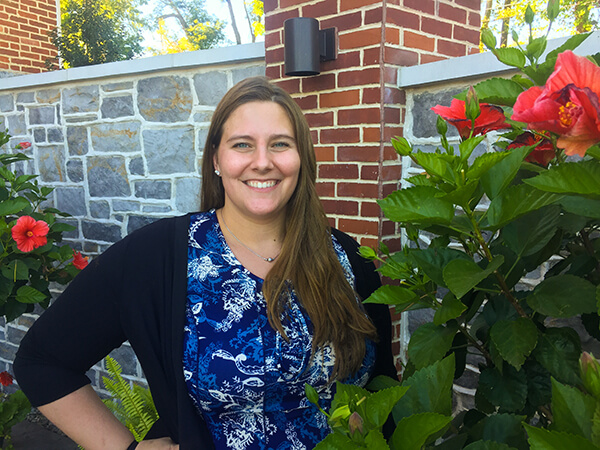 Olivia Fryberger '17
I think the fun part about being a graphic designer is doing something original that no one else has done before. The satisfaction of seeing your work presented to everyone gives you a thrill nothing else can. I currently work at Everlast Roofing, Inc. in Lebanon, PA as a Graphic Designer and Marketing Coordinator. I have been employed with Everlast Roofing, Inc. since October 2017. My education at Elizabethtown College has prepared me for my job in a variety of ways. Most notably, the professors that taught me the ins and outs of the graphic design field. With the help of my professors, I became well versed in the field and felt comfortable enough to pursue a graphic design job after graduation. Without the education I received and the professors that helped me along the way, I wouldn't be where I am today.
From the Department of Fine Arts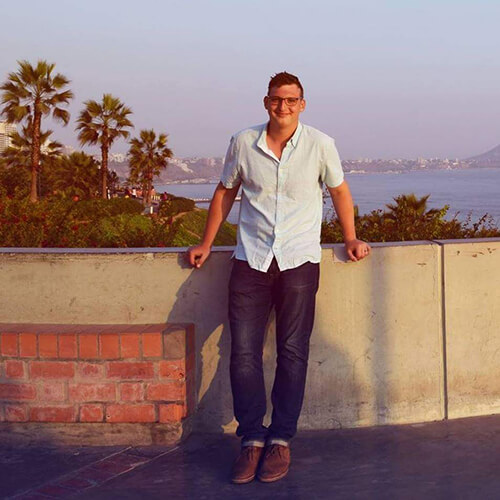 Ryan Sommers
Studying graphic design at Elizabethtown College was the best decision I ever made. The professors did a great job preparing me for designing in the real world. I was able to use a lot of the work I did in class in my portfolio, which proved to be extremely helpful when applying to jobs. I am currently a graphic designer at Ameritech Media in Harrisburg and love what I do. Every day I am grateful to be living a dream I have had since I was a child.
From the Department of Fine Arts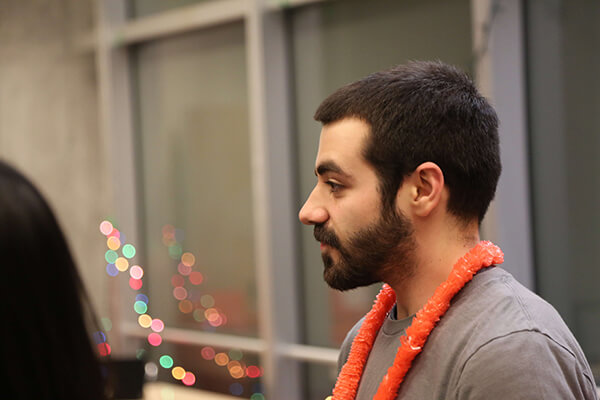 Dante Weikel '16
When I was a prospective student to Etown, my focuses were on drawing and painting. By the time I was ready to leave the Blue Jay nest, I had become a featured sculptor and had been accepted into the Maryland Institute College of Art to continue studying Graphic Design. Etown is laden with enriching, formative opportunities for students who dare to challenge themselves, both in and outside of the classroom. From designing promotional materials for academic departments to producing posters for student activities, students who crave to work and grow beyond the classroom will have no shortage of possibilities. Etown offered me a passionate network of faculty and alumni, the means to strive higher than I ever thought myself capable of and continues to provide students with the means to leave their mark on the world.