Bachelor of Science in Neuroscience
Our exciting and new Neuroscience major is an interdisciplinary program that provides students with a deep understanding of how the brain works at a cellular and behavioral level.
Neuroscience is the study of the human nervous system; how it works, how it's structured, how it develops and how it impacts human behavior. By studying Neuroscience, you will learn not only how the nervous system functions under typical circumstances, but also how it functions when an individual may be suffering from a range of neurological, developmental or psychiatric disorders.
Through our coursework, we provide you with the knowledge and skills that help you to stand out to employers or prepare you for graduate study. Neuroscience is a perfect choice for students looking to pursue multiple scientific fields, with the program offering you the flexibility to determine the right path for you and your interest areas. Students obtain hands-on laboratory skills that lead to direct employment or acceptance into graduate programs post-graduation.

The Neuroscience Major at Etown
Studying for a bachelor of science in neuroscience allows you to take classes in different fields, with the major offering a strong interdisciplinary curriculum that integrates courses from the Biology, Psychology, Chemistry and Computer Science departments.
All students are trained in hands-on laboratory research, and all students complete a capstone that involves original faculty-supervised research or an internship with a research or clinical focus. The curriculum is designed to help all students develop a breadth of knowledge in neuroscience and its related fields. Neuroscience majors are trained in research design and statistical analysis, and upper-level laboratory courses provide training in laboratory skills related to animal behavior and pharmacology. Students work closely with our faculty to tailor the major to match their interests, whether that be cellular/molecular neuroscience, behavioral neuroscience, cognitive neuroscience, computational neuroscience, or clinical neurology.
All students take foundational, methodological, breadth and advanced courses throughout their studies. These include:
BIO 211 - Genetics
PSY 315 - Cognitive Psychology
NEU 320 - Behavioral Neuroscience
NEU 325 - Neuroscience of Drug Abuse
You will also take 12 credits of elective courses. These are comprised of three areas of emphasis: cellular/molecular, behavioral, and computational. Courses include:
BIO 328 - Behavioral Endocrinology
CHEM 323 - Biochemistry
PSY 310 - Intelligence and Creativity
PSY 360 - Psychology of Stress
CS 434 - Green Robotics, Automation, and Machine Intelligence
CSC 315 - Cognitive Neuroscience: Neurons to Networks
Find out more about the Neuroscience (B.S.)  courses and the current curriculum for the program.
Neuroscience majors are encouraged to minor in related fields such as Cognitive Science, Biology, Psychology, or Computer Science. Neuroscience is a good foundation for a pre-med track as well.
From the Department of Psychology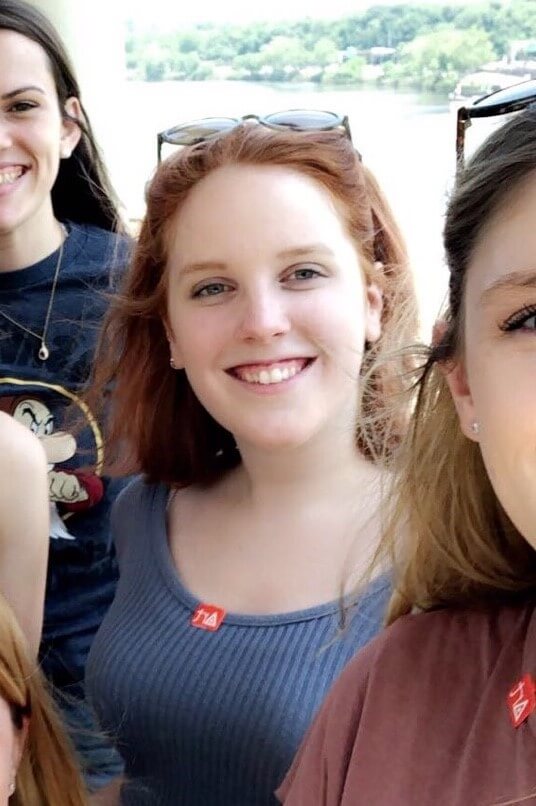 Hannah Garrett
Class of 2019
Elizabethtown Psychology major, Hannah Garrett '19, completed an internship at Penn State College of Medicine in a neurology lab where she conducted behavioral trials on mice using CPP methods with both self-administration and intraperitoneal injections of drugs. Hannah is currently working as a research technician, and ultimately hopes to pursue a career in neuroscience.
From the Department of Psychology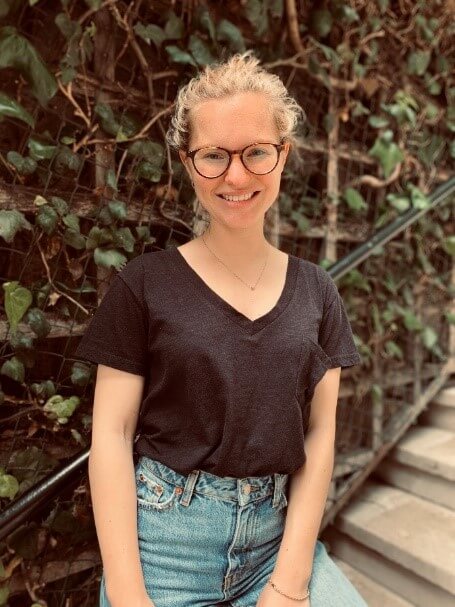 Katelyn Reeb
Class of 2014
Katelyn Reeb '14, was a pre-med student who majored in Psychology at Elizabethtown and conducted research with Dr. Catherine Lemley, Professor of Psychology, on synesthesia and working memory. Katie completed a MS in Interdisciplinary Health Sciences at Drexel University College of Medicine and is now pursuing a PhD in Pharmacology and Physiology at Drexel, aiming to identify potential pharmacological targets and conduct rational drug design for neurological disorders.
From the Department of Psychology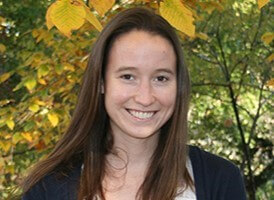 Meghan Jones
Class of 2012
While majoring in Psychology at Etown, Meghan Jones '12 conducted research on how mental imagery mechanisms affect flashbacks in PTSD. She secured an NSF-funded research internship in a neuroscience lab at Binghamton University after her junior year at Elizabethtown where she studied the relationship between binge drinking and stress response in rats. Meghan went on to complete her PhD in Behavioral Neuroscience at UNC Chapel Hill. She is continuing her doctoral work on the neurobiology of PTSD as a post-doctoral associate at the Scripps Research Institute in Jupiter, Florida.
From the Department of Psychology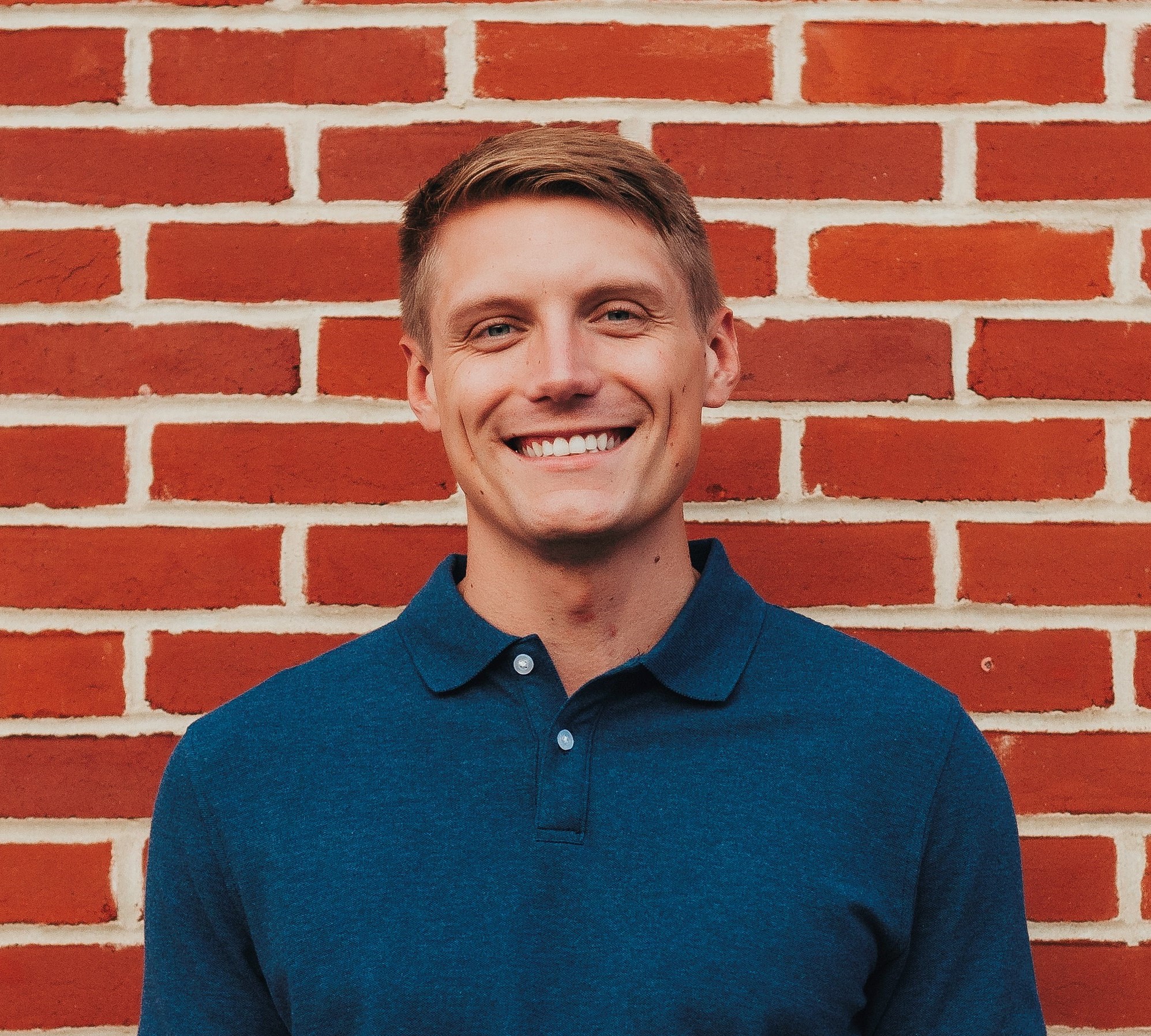 Ryan Schwark
Class of 2016
Ryan Schwark '16 majored in Biotechnology at Etown and worked with Dr. Diane Bridge to study neurogenesis in Hydra, organisms which are related to jellyfish. After his junior year, he completed an NSF-funded research internship (REU) at the University of Rochester where he studied audiovisual integration in macaques. Ryan is currently pursuing his Ph.D. at Columbia University, where he is hoping to uncover how the nervous system controls somatosensation and nociception.
After Graduation
The Neuroscience program prepares students for work in biological and clinical laboratory settings and for graduate work in Neuroscience and related fields such as:
Neurology
Neuropsychology
Psychology
Cognitive Science
Medicine
What can you expect from a career in Neuroscience?
Careers for Neuroscience majors are growing faster than average for those with a bachelor's degree or a graduate degree in the field.
With a bachelor's degree in Neuroscience, students can obtain employment as a medical/clinical laboratory technologist, earning a median annual salary of $52,330.
Students who pursue graduate study and complete a doctoral degree in the field can become medical scientists, neuropsychologists, or researchers. Individuals in these careers earn a median annual salary of $84,810.
Source: Bureau of Labor Statistics, May 2018
| Graduate schools attended include: |   |   |
| --- | --- | --- |
| American University | Drexel University | University of North Carolina at Chapel Hill |
| Georgia State University | University of Michigan | University of Pennsylvania |