Study Sociology and Criminal Justice
The Department of Sociology at Elizabethtown College offers two majors: Sociology as a combined major and Criminal Justice.
Explore Your Interests:
Request Information About Sociology at Etown
From the Department of Sociology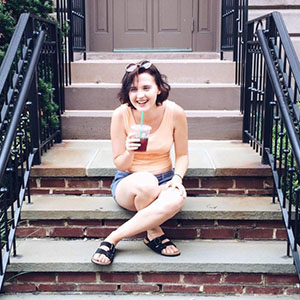 Penn Museum internship offers unique learning opportunity
Photographed, cataloged artifacts
Nicole Troy '18, an anthropology and history major at Elizabethtown College, spent her Thursdays at an internship in Philadelphia. Her day started at 5 a.m., catching the train into the historic city and ending up at Penn Museum, one of the best in the mid-Atlantic. Troy was made aware of the internship opportunity—photographing artifacts of substantial age for inclusion in a digital catalog—thanks to the connections of Robert P. Wheelersburg, Elizabethtown College professor of anthropology and College Professor of International Studies.
"I'm getting the training now, so if I had that job offered to me…I would definitely go for it. It's helped me quite a lot in not only knowing my own strength but pushing me out of my comfort zone."
Related Programs: