Signature Learning Experiences. Guaranteed.
EDUCATION AS UNIQUE AS YOUR OWN SIGNATURE.
Signature Learning Experiences are real-world educational opportunities that challenge you to think beyond the books, go behind the scenes and travel across borders. We call them "signature" experiences because, from student to student, they are as different as you are, and they are what make the Elizabethtown experience different from other colleges.
Education as unique as your own signature. At Elizabethtown College, we don't just challenge you to create and pursue learning opportunities outside of the classroom—we guarantee it. You will have the chance to participate in at least two of our five Signature Learning Experiences. 
Academic excellence.
Elizabethtown College offers programs in the liberal arts, sciences and professional studies. And, the E-town academic experience goes beyond the classroom with experiential and service-learning opportunities, including student-faculty research, hands-on internships and fieldwork and study abroad.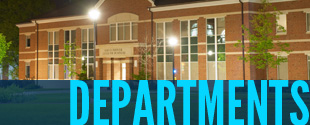 Academic Departments
Discover your passion within one of our 19 academic departments.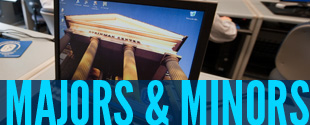 Majors and Minors
Explore the majors, minors, concentrations and interdisciplinary programs.