The Bowers Center for Sports, Fitness and Well-Being
Room Reservations and Rentals
Staff, faculty, and official student organizations may reserve spaces in The Bowers Center using 25Live. The following rooms/areas are available for reservation:
Fieldhouse (Court 1, Court 2, Court 3)
Track
Demonstration Kitchen
Lower Lounge (includes stage area)
Upper Lounge
Outdoor Fire Pit
Outdoor Gaga Pit
Outdoor Basketball Court
Outdoor Volleyball Court
Group Fitness Room 1
Group Fitness Room 2
Sleep Pod/Relaxation Room*
Classroom
*Reservations for the Sleep Pod/Relaxation Room are made and managed through The Well Reception Desk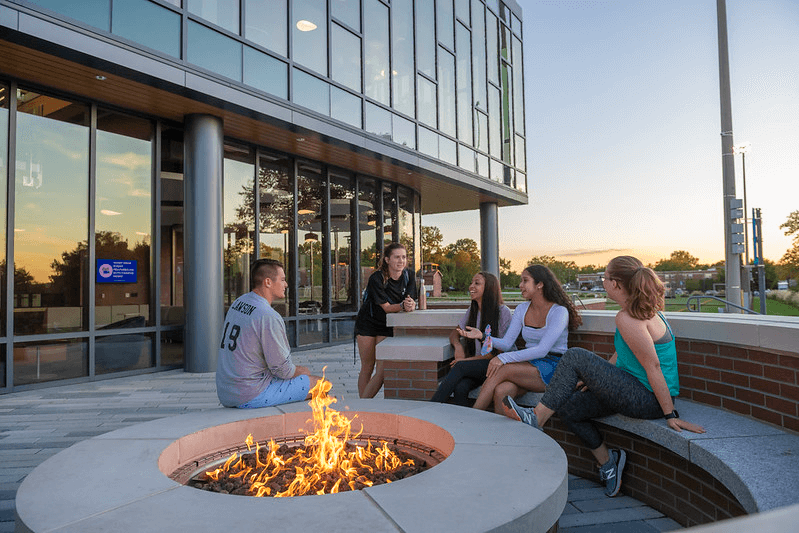 Priority Reservation Dates
Classes, academic events that meet a graduation requirement, and athletic games/tournaments and practices take precedence over other scheduled events. After these events, scheduling falls under a tier list.
Signature Events: Entered by the Scheduling Office by the end of March
Platinum Events: Entered by the Scheduling Office by the end of March
Gold Tier Events: Calendar opens the first Monday in April (for next academic year)
Silver Tier Events: Calendar opens the third Monday of April (for next academic year)
All Other Events: Calendar opens the first Monday of May (for next academic year)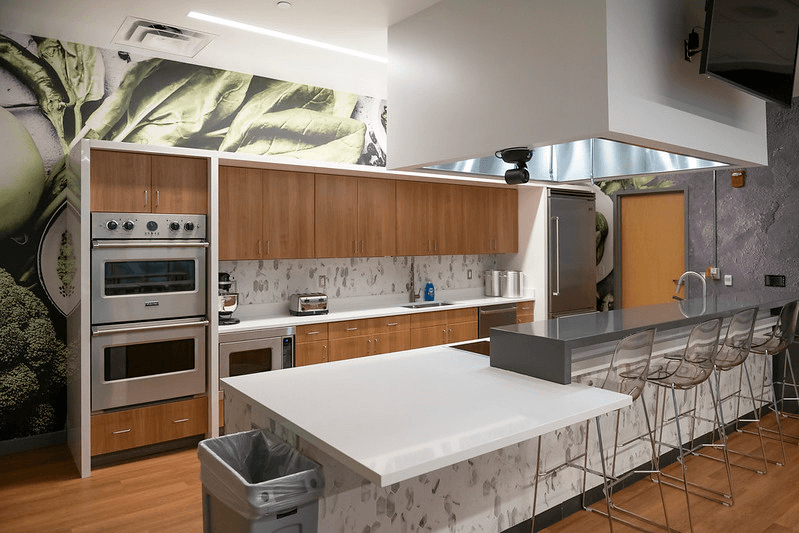 Steps to Reserve a Room/Area
Etown uses the 25Live Scheduling System. 25Live is a web-based scheduling and event-publishing system that provides one centralized calendar, scheduling system, and data repository for all events at Etown.
Users Can:
check availability
request spaces
request services (e.g., set-ups, media and catering services)
view other activities on campus
promote their event
distribute information (e.g. tickets, contact, biography, links, parking, etc.)
To reserve a room please visit the Scheduling Office website: www.etown.edu/offices/scheduling
Outside Organization Rentals
Our Special Events and Summer Programs Office helps organizations plan camps, conferences, meetings and other events.  Our campus is a prime location for summer conference and summer camps.  We offer lodging in our resident halls and apartments, meals in our full-service cafeteria, technology and meeting space and, of course, a friendly, welcoming staff to make sure your event goes smoothly.  If you are interested in hosting a camp, conference, meeting or other event on campus, please complete an
Inquiry Form
with our
Special Events and Summer Programs Office
.
Locker Rentals
Lockers for general use are located in the shower/changing area within the Cardio, Strength & Fitness Wing on the second level. These are designated as transient lockers and are for day-use only. Patrons can bring their own lock and use a locker while they are in the facility. Locks must be removed by the end of the day and cannot be left on overnight. Any locks left on day-use lockers will be cut off.
Equipment Rentals
*Equipment can be rented free of charge with your Etown ID at the Equipment Desk located on the first level as well as the Fitness Center Desk on the second level within the Cardio, Strength and Fitness Wing.
The following equipment can be rented with your ID:
Basketballs
Bocce Ball Set
Dodgeballs
Volleyballs
Weight Belts
Wrist/Ankle Straps
Resistance Bands
Jump Ropes
TRX
Tennis Racquet
Tennis Balls
Foam Roller/Roller Sticks
Soccer Balls
Cornhole Boards and Bags
Frisbee Golf Set for our Disc Golf Course (Printable Scorecard)
Ultimate Frisbees
Wiffleball Sets
Footballs
Spikeball
Badminton
Gaga Ball
Board games
Kan Jam
Giant Jenga
Giant Tic Tac Toe/Checkers
Ladder Toss
Bicycles: Please visit our Bike Share Page to find out more information about this program. By checking out a bicycle as part of our Bike Share Program, you agree to the

 

Release and Waiver of Liability, Assumption of Risk and Indemnity.  For questions about the Bike Share Program or to report issues, please email recwell@etown.edu or contact Whitney Crull,

 

crullw@etown.edu.
...and more!
For more information on available equipment, please call the Equipment Desk at 717-361-3662 or the Cardio, Strength & Fitness Desk at 717-361-1444