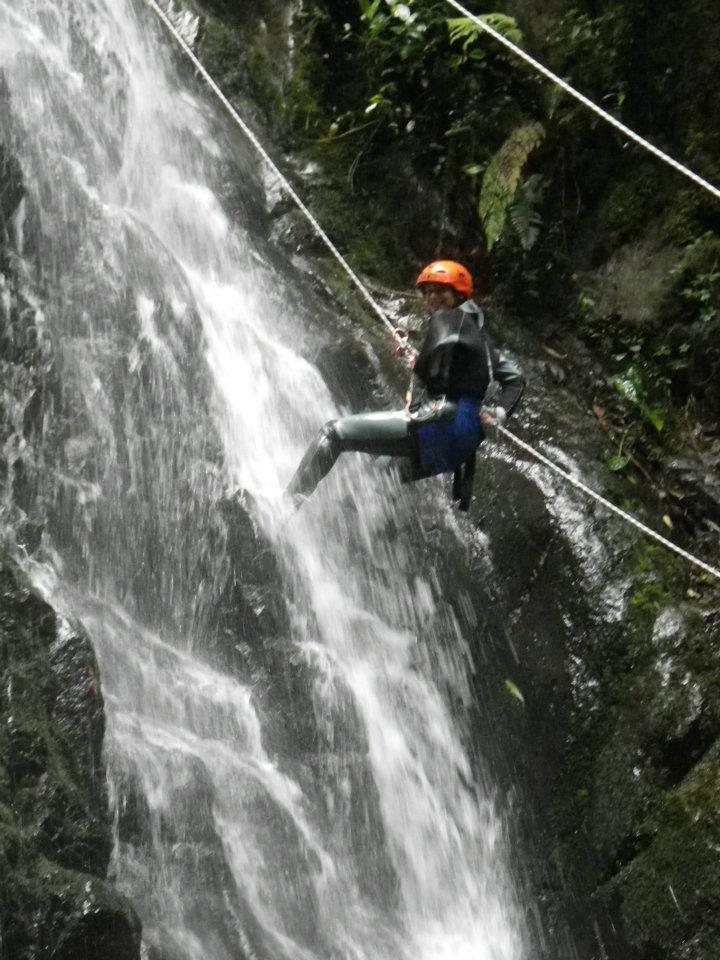 Prestigious Scholarships and Fellowships
Do Something Amazing!
With our strong liberal arts Core curriculum, Signature Learning Experiences: Supervised Research with Faculty, Capstone Courses, Projects, Development Portfolios, Internships, Field Placements, Practicums, Community-Based Learning, and Cross-Cultural Experiences, anchored in a tradition of "Educate for Service," Elizabethtown college students are excellent candidates for being awarded prestigious scholarships and fellowships.
Prestigious scholarships and fellowships provide funding options to help make it possible to pursue something amazing which you might not be able to do otherwise. Scholarships and fellowships can range from short-term summer courses to multi-year graduate programs throughout the world.
Prestigious scholarships and fellowships provide funding for a wide range of activities:
full tuition, fees, and a living stipend to earn a graduate degree abroad
undergraduate or graduate study in the US
conducting a research project abroad
teaching English abroad
internships abroad
social engagement projects in the US or abroad
 Whatever questions you may have about prestigious scholarships and fellowships, we are eager to help you explore the possibilities they represent and encourage you in the application process.  From the initial inquiry to the nomination and selection stages of a national competition, we work with students and alumni to prepare competitive applications.
Scholarship and Fellowship Opportunities
Below are listed many of the nationally competitive scholarship and fellowship opportunities linked to their check sheet that can fund specialized study abroad, independent research, and graduate study. Please contact the Prestigious Scholarship and Fellowship Office at etownpsf@etown.edu for more information and to find out about other available opportunities.
Arts, Humanities, Social Sciences
The Paul and Daisy Soros Fellowships for New Americans
Provides for up to two years of graduate study in the U.S. for New Americans: resident aliens (i.e., holders of a Green Card), naturalized U.S. citizens, and the children of two parents who are both naturalized U.S. citizens. Fellows may pursue graduate degrees in any professional field, such as engineering, medicine, law, and social work, or any scholarly discipline in the arts, humanities, social sciences, and sciences.
Ford Foundation Pre-Doctoral, Dissertation & Post-Doctoral Awards
The Ford Foundation Predoctoral Fellowships for Minorities program is administered by the National Research Council. Candidates must also be enrolled in or planning to enroll in a research-based PhD or ScD program in Archaeology, Anthropology, Art History, Astronomy, Chemistry, Communications, Computer Science, Earth Sciences, Economics, Engineering, Ethnomusicology, Geography, History, International Relations, Life Sciences, Linguistics, Literature, Language, Mathematics, Performance Study, Philosophy, Physics, Political Science, Psychology, Religion, Sociology, and Urban Planning. 
The Davies-Jackson Scholarship
Provides support for a two-year course of study at St. John's College, Cambridge University, leading to a British B.A. degree (the equivalent of a master's degree in the US). Fields of study include Archaeology and Anthropology, Classics, Economics, English, Geography, History, History of Art, Modern and Medieval Languages, Music, Philosophy, and Social and Political Sciences.
Foreign Services
Fulbright U.S. Student Program
Provides grants for individually designed study/research projects or for English Teaching Assistant Programs. A candidate will submit a Statement of Grant Purpose defining activities to take place during one academic year in a participating country outside the U.S.  During their grants, Fulbrighters will meet, work, live with and learn from the people of the host country, sharing daily experiences. The program facilitates cultural exchange through direct interaction on an individual basis in the classroom, field, home, and in routine tasks, allowing the grantee to gain an appreciation of others' viewpoints and beliefs, the way they do things, and the way they think. Through engagement in the community, the individual will interact with their hosts on a one-to-one basis in an atmosphere of openness, academic integrity, and intellectual freedom, thereby promoting mutual understanding.
Gates Cambridge Scholarship
Open to graduate students from outside the United Kingdom for study at the University of Cambridge.
Humanity in Action Fellowship
Brings together students from various nationalities, perspectives, and personal experiences with human and minority rights issues. The fellowship programs are highly interdisciplinary. They feature daily lectures and discussions with a variety of people, including academics, journalists, politicians and activists. The HIA program also consists of site visits to places such as government agencies, non-profit and community organizations, museums, and memorials. By exploring collectively the social and political roots of discrimination, HIA fellows can recognize and address the need to promote human rights.
Marshall Scholarship
Young Americans are chosen to pursue a graduate education in the United Kingdom each year. The awards are tenable at any British university and cover two years of study in any field, typically at the graduate level, leading to the award of a British university degree.
Donald M. Payne International Development Fellowship Program
People who are interested in pursuing careers in the Foreign Service of the U.S. Agency for International Development (USAID). If you want to work on the front lines of some of the most pressing global challenges of our times - poverty, hunger, injustice, disease, environmental degradation, climate change, conflict and violent extremism - the Foreign Service of the U.S. Agency for International Development provides an opportunity to advance U.S. foreign policy interests and reflect the American people's compassion and support of human dignity. The Payne Fellowship, which provides up to $93,000 in benefits over two years for graduate school, internships, and professional development activities, provides a unique pathway to the USAID Foreign Service.
PPIA Fellowship Program
Helps students achieve a Master's Degree or joint degree, typically in public policy, public administration, international affairs or a related field. The organization does this through the intensive study provided by participation in a Junior Summer Institute (JSI), through partnerships with universities across the country, and through an alumni network that provides opportunities to connect with nearly 4,000 individuals who share the same interest in public service.
The Rhodes Scholarship
Annually 32 young American students, as well as students from other countries, are selected as Rhodes Scholars to pursue a graduate degree at Oxford University.
Rotary Peace Fellowship
Allows students interested in international relations, peace studies, and sustainable development to pursue a master's degree or professional development certificate in their related field. Fellows have the opportunity to study at one of six Rotary Peace Centers-Chulalongkorn University (Bangkok, Thailand), Duke University and University of North Carolina at Chapel Hill, International Christian University (Tokyo, Japan), University of Bradford (West Yorkshire, England), University of Queensland (Brisbane, Australia), and Uppsala University (Uppsala, Sweden). The Rotary World Peace Fellowship is granted to up to 60 fellows pursuing a master's degree each year. The master's degree program consists of 15 to 24 months of course work at any of the Rotary Peace Centers listed above. The fellowship is also awarded to as many as 50 fellows pursuing a professional development certificate each year. The certificate consists of a 3-month course at Chulalongkorn University.
James C. Gaither Junior Fellows Program
Provides a substantive work experience for students who have a serious career interest in the area of international affairs. Approximately 12 students will be hired to work as employees at Carnegie in Washington, DC on a full-time basis for a period of one year.
Benjamin A. Gilman International Scholarship
Supports undergraduate students who have been traditionally underrepresented in study abroad, including students with high financial need, community college students, students in underrepresented fields such as the sciences and engineering, students with diverse ethnic backgrounds, students with disabilities, and students of nontraditional age. The program also encourages students to choose nontraditional study abroad destinations, especially those outside of Western Europe and Australia.
James Madison Fellowships
Open to college seniors and recent college graduates who intend to go to graduate school on a full-time basis. The fellowships provide funding for graduate study leading to a master's degree and are tenable at any accredited institution of higher education in the United States. Candidates must intend to become secondary school teachers of American history, American government and social studies.
George J. Mitchell Scholarship Program
Enables American students to pursue one year of postgraduate study at an Ireland university.
Pickering Fellowship
Open to individuals from all ethnic, racial and social backgrounds who have an interest in pursuing a Foreign Service career with the U.S. Department of State.
Charles B. Rangel International Affairs Graduate Fellowship
For students interested in international service pursuing a master's degree. Fellows pursue study at a U.S. institution, focusing on international relations, public policy, public administration, languages, business administration, or another area of relevance to the Foreign Service. Upon completion of the two year fellowship program, fellows enter the Foreign Service of the U.S. Department of State. Provides benefits of up to $90,000 over two years toward a two-year master's degree, arranges internships at the Capitol and U.S. embassies, and provides professional development and support for twenty interested in becoming Foreign Services Officers in the U.S. Department of State.
Rotary Global Grants Global Grants provide funds for graduate-level study or research in another country. Students must pursue studies in one of Rotary's six areas: Peace and Conflict Prevention/Resolution, Basic Education and Literacy, Water and Sanitation, Maternal and Child Health, Disease Prevention and Treatment, Economic and Community Development.
Schwarzman Scholars
A one-year Master's Degree in Public Policy, International Relations, Economics & Business at Tsinghua University. Scholars will live in Beijing for a full year of study and cultural immersion, traveling the country, engaging with world leaders and developing a better understanding of China and its people through first hand experiences.
Harry S. Truman Scholarship
Open to college juniors with exceptional leadership potential who are committed to careers in government, nonprofit or advocacy sectors, education or other arenas of public service. The award provides financial support for graduate study, leadership training, and fellowship with other scholars who are committed to making a difference through public service. Commitment to work in public service following graduate school is required.
Language Study
Boren Awards for International Study
Provides up to $24,000 to U.S. graduate students to add an important international and language component to their graduate education through specialization in area study, language study, or increased language proficiency. Boren Fellowships support study and research in areas of the world that are critical to U.S. interests, including Africa, Asia, Central & Eastern Europe, Eurasia, Latin America, and the Middle East. The countries of Western Europe, Canada, Australia, and New Zealand are excluded.
Deutsher Akademischer Austauschdienst (DAAD)
The DAAD promotes international academic relations and cooperation and offers undergraduate students a variety of support for study and research in Germany at all levels of the undergraduate program. Students can apply for fellowships for study abroad, for professional internships, for language courses, and for postgraduate research.
Luce Scholarship
Provides stipends and internships for 18 young Americans to live and work in Asia each year. Candidates must be US citizens who have earned a bachelor's degree and are less than 30 years old.
The Critical Language Scholarship
An intensive overseas language and cultural immersion program for American students enrolled at U.S. colleges and universities. The program includes intensive language instruction and structured cultural enrichment experiences designed to promote rapid language gains. CLS is part of a wider government initiative to expand the number of Americans studying and mastering foreign languages that are critical to national security and economic prosperity. CLS plays an important role in preparing students for the 21st century's globalized workforce and increasing national competitiveness.
Fulbright Summer Institute
The US-UK Fulbright Commission offers special Summer Institutes for US citizens to come to the UK. These summer programmes provide the opportunity for US undergraduates to come to the UK on a three to six-week academic and cultural summer programme (length of time depends on the selected Institute).
Yenching Academy Fellowship
Provides a generous postgraduate scholarship that covers tuition fees, a travel stipend for one round-trip journey between each Scholar's base city and Beijing, accommodations, and living costs on Peking University's campus. The Academy offers a residential program aimed at creating a community of enthusiastic, globally oriented young innovators in the heart of China's top university. Such close proximity to the academic infrastructure of Peking University provides a unique opportunity to participate and fully immerse oneself in the life of the university.
STEM

Churchill Scholarship
Enables young Americans to pursue graduate study in science, mathematics, and engineering at Churchill College, Cambridge University. A total of 14 one-year Churchill Scholarships are offered each year.
Hertz Foundation Fellowship
Awarded to graduate students who are expected to have the greatest impact on the application of the physical sciences to human problems.
MD/PHD Partnership Training Program
Encourages the success and development of students pursuing a future as physician-scientists in basic and translational biomedical research. The program fosters innovative and interdisciplinary PhD partnerships in an accelerated setting with a completion time of approximately four years. Scholars enrolled in this program have the opportunity to take advantage of the unique resources available at the National Institutes of Health (NIH), including the NIH Clinical Research Center and the many options for collaboration provided by the NIH Graduate Partnerships Program (GPP).
NSF Graduate Research Fellowship
Awards approximately 900 to 1,000 new three-year fellowships each year to graduate students in the mathematical, physical, biological, engineering, and behavioral and social sciences. (The full list of eligible fields is: animal sciences, anthropology, archeology, astronomy, biochemistry, bioengineering, biophysics & structural biology, chemical engineering, chemistry, civil & environmental engineering, computer science, cultural anthropology, ecology, economics, electrical engineering, engineering fields, environmental life sciences, genetics & evolutionary biology, geography, geosciences, history of science, linguistics, materials engineering, mathematical sciences, mechanical engineering, microbiology & cell biology, molecular & developmental biology, neurosciences & physiology, physics, plant & other life sciences, political science, psychology, public policy, sociology.)
Goldwater Scholarship
Provides opportunities for American undergraduate students with excellent academic records and outstanding potential who are studying in the fields of mathematics, engineering and the natural sciences as preparation for careers in these areas. Up to 300 awards (for college juniors or seniors) are made on the basis of merit. Each grant covers expenses, up to a maximum of $7,500 per year for one or two years.
National Defense Science & Engineering Graduate Fellowship
Supports graduate students pursuing a doctoral degree in Aeronautical and Astronautical Engineering, Biosciences, Chemical Engineering, Chemistry, Civil Engineering, Cognitive, Neural, and Behavioral Sciences Computer and Computational Sciences, Electrical Engineering, Geosciences, Materials Science and Engineering, Mathematics, Mechanical Engineering, Naval Architecture and Ocean Engineering, Oceanography and Physics.
NIH Oxford-Cambridge Scholars Program
Accelerated, individualized doctoral training program for outstanding science students committed to biomedical research careers. The program is based on the British system, in which students perform doctoral research without required formal courses other than those students choose to take in relationship to their own interests. Students selected for admission to the program have already developed a passion for science through engagement in summer, job-related, or undergraduate research programs.
Udall Undergraduate Scholarship
Offers undergraduate scholarships of up to $5,000 to juniors and seniors in fields related to the environment. Udall Scholars are interested in the heritage of the United States, including natural resource protection, conservation, and Native American policy, health, and governance. They pursue majors in a variety of fields, including environmental science, philosophy, chemistry, biology, mathematics, and computer science.
Woodrow Wilson Teaching Fellowship
For individuals with backgrounds in the STEM fields-science, technology, engineering, and mathematics-into teaching in high-need secondary schools in Georgia and New Jersey. The Fellowship has also prepared over a thousand teachers in Indiana, Michigan, and Ohio. Eligible applicants include current undergraduates, recent college graduates, mid-career professionals, and retirees who have majored in, or have extensively studied, one or more of the STEM fields.
For more information, contact Professor Jean-Paul Benowitz, Director of Special Programs and Prestigious Scholarships and Fellowships ( benowitzj@etown.edu / (717) 361-1110) Myer Hall, Honors Center.