While you're visiting college campuses in Pennsylvania, be sure to put Elizabethtown at the top of your list! Many of our students say they knew Elizabethtown was the school for them the second they set foot on campus. Campus felt like home already. There was something about the air, or the people, or the way the High Library looked out over campus; Elizabethtown just felt right.
When you visit campus, you will be given a tour by one of our tour guides called Blue Jay Ambassadors. On the tour, you will see academic buildings, residence halls, student spaces, the chapel, library, and sports facilities. You also might observe a class or meet a professor along the way. Don't be shy, ask plenty of questions.
Admissions GPS Address: 348 College Avenue, Elizabethtown PA, 17022
Open House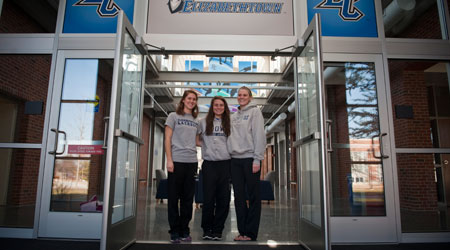 Spend the day with us, tour the campus, meet our faculty and students, and hear about our academic programs and co-curricular activities.
Personalized Experience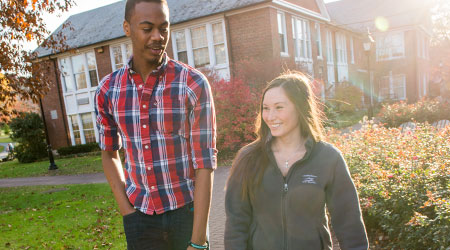 The personalized campus visit you deserve. From sitting in on a class to meeting with academic departments or meeting with a coach, this experience will allow you to truly become a member of the Blue Jay community. (Designed for high school seniors).
Campus Tour / Interview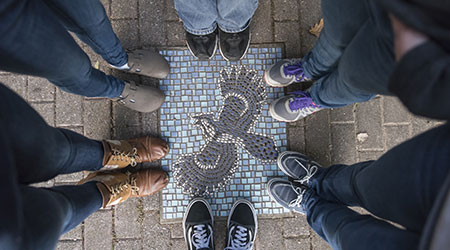 Schedule your tour of our beautiful campus. You can also schedule a time to meet and/or interview with an admissions counselor.
Transfer Decision Days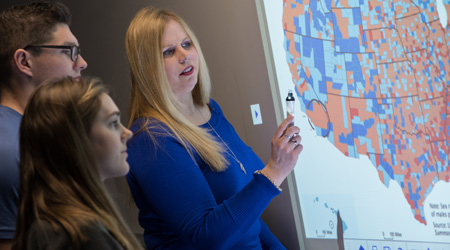 Same day admission and scholarship decisions. During your visit, we'll provide information that's specific to you and your unique situation.
Overnight Visits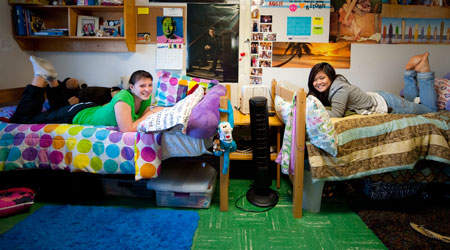 Stay overnight on campus with one of our current student hosts. Attend classes and get involved in campus activities!
High School Junior Visits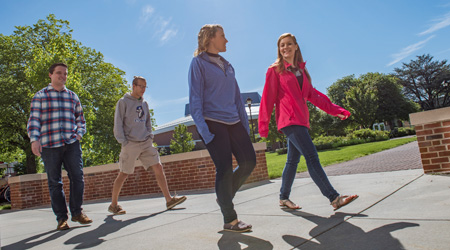 Calling all high school Juniors! Join us for a campus visit customized to fit your academic and co-curricular interests. Register today to experience a day in the life of a Blue Jay.
Department Days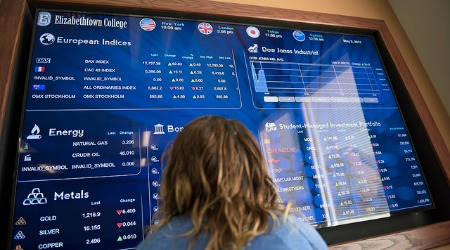 Explore your major of interest during our Fall department days. Meet faculty and current students, tour labs and classrooms, and ask any questions that you might have.
Interested in bringing a group to campus?
Campus tours with our Student Tour Guides and information sessions from our Admissions team are now available! Contact us today to schedule your group visit.
Before You Arrive
Where to stay, what to do...
Elizabethtown, Pa., is nestled between Lancaster and Harrisburg and is just a short drive from Hershey. Why not make your Pennsylvania college campus visit into a road trip? Check out the arts, history, culture and fun near campus. Need a place to stay? We have travel guides for that as well.
Visit Popular Student Spots In The Elizabethtown Area!
Before you leave, see what it's like to be a Blue Jay by visiting one of these popular places. Many of them even offer discounts for E-town students.
Brother's Pizza
Clearview Lanes
Conewago Recreation Trail
Cupcakin'
Eastland Alpacas
E-Yuan
Folklore Coffee & Co.
Good Burrito
Hennigan's Restaurant
Linda's Cakery
Masonic Village Farm Market
Metro Pizza
Papa John's
Pita Pit
P & J Pizza
Spence Candies
Subway
T.J. Rockwell's American Grill & Tavern
Branch Out To Surrounding Areas!
Stay for awhile and visit one of these destinations before you depart for home. Throughout the academic year, our Office of Student Activities arranges transportation to some of these destinations. Students can also travel by using the Amtrak station located just one mile from campus.
Miles to:
11 – Hersheypark and Chocolate World
16 – Harrisburg's Restaurant Row
16 – Lancaster's Park City Center mall
19 – Downtown Lancaster, Central Market
33 – Roundtop Mountain Ski Resort
Hours to:
1 – Inner Harbor, Baltimore, Md.
1.5 – South Street, Philadelphia
3 – Times Square, New York City