Media Analytics and Social Media
Media Analytics & Social Media Major
Students can prepare for their career in the fastest-growing field of media by studying both how social media can influence others and how data can inform decision-making. Etown's Media Analytics and Social Media program combines courses in Communications, Business, and Computer Science to give students a variety of experiences across a wide range of digital techniques and software that will teach them to measure, monitor, and analyze digital communications data.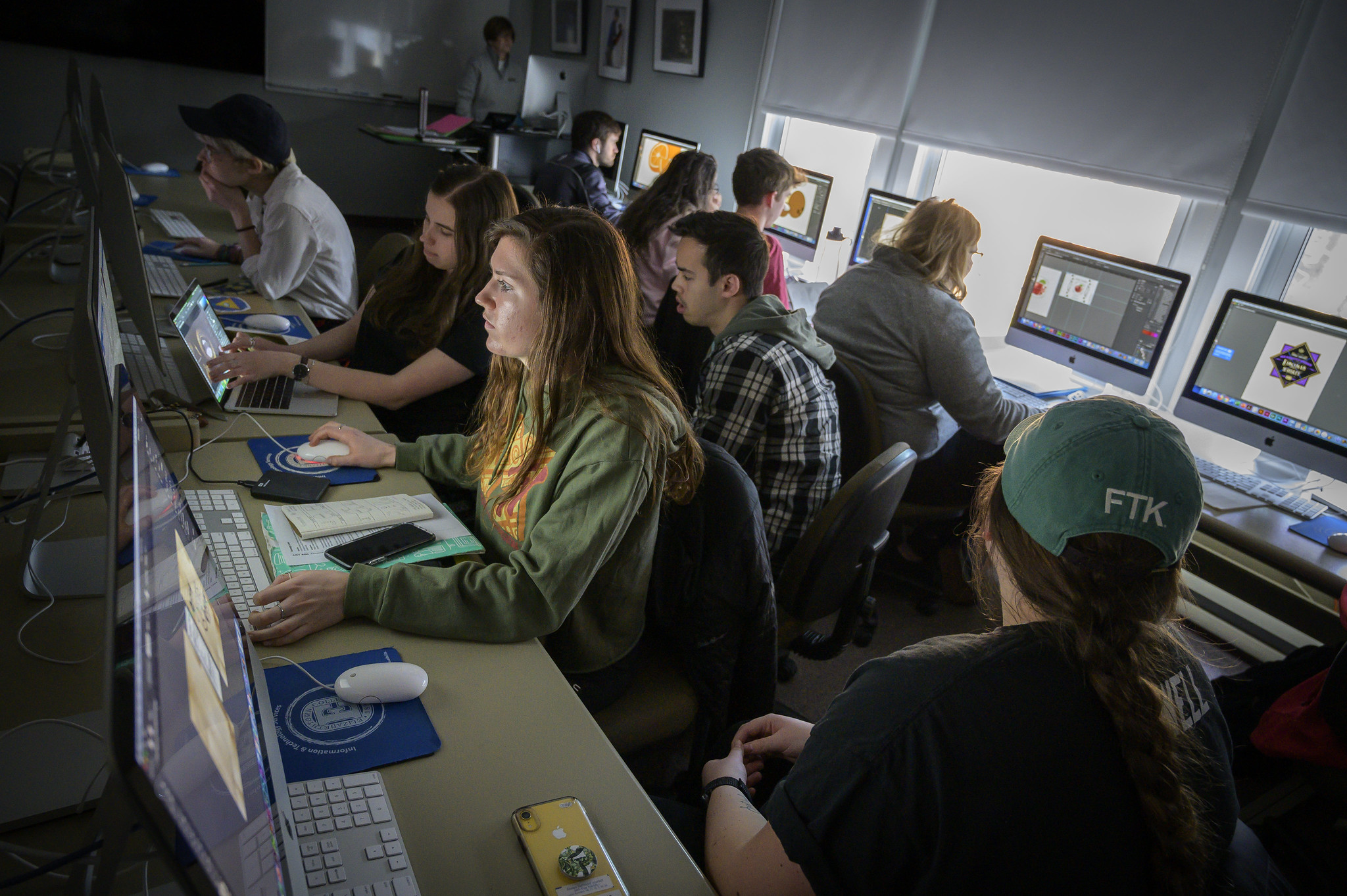 Tailored For You
Our Media Analytics and Social Media courses allow our students to tailor their degree program to suit their interests. Most are focused on either Communications or Computer Science, with courses from our Business and Math departments as additional options. Examples of classes we offer include:
Introduction to Media Analytics
Social Media: Technology and Culture
Big Data and Statistical Analysis
Machine Learning
Principles of Marketing
Multimedia Journalism
Communication Law and Ethics
The Real-World Difference
Students in this major will earn their certification in Google Analytics along with studying the latest techniques in search engine optimization (SEO),
data visualization, and social media strategy along with developing their skills in presenting this information to clients and key business stakeholders. Gain valuable real-world experience including effectively monitoring social media channels, creating dynamic content through forecasting and measuring tools, and using data to inform advertising and public relations decisions. Students will complete a capstone course and final project which demonstrates their learned skills and put them into practice. 
This degree will provide students with the analytical and problem-solving skills needed to thrive in a world dependent on digital technology. Students will have numerous opportunities to put their new skills into practice while at Etown, through hands-on learning experiences and working directly with clients in the local community through our student-run communications agency, The Jay Firm. We also have several student media opportunities that students can get involved in from their first day on campus! Some of the topics and career paths that Media Analytics and Social Media majors explore include:
Social Media Management
Online Content Creation
Marketing Data Analysis
Client Account Management
Multimedia Journalism
Where Our Students Go
All Communications students are required to take capstone course to demonstrate their new skills and put them into practice. We also encourage our students to participate in one or more of our student-run organizations, as well as complete internships throughout their time at Etown. Our students have interned at:
Digital media content creation companies
Digital marketing agencies
National and local magazines and online publications
National and local newspapers