Student Outreach Ambassadors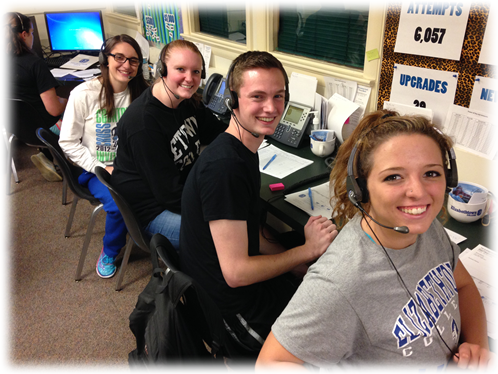 The Student Outreach Ambassador program is a division of the Elizabethtown College Office of Institutional Advancement. Each semester, the ambassador program employs dozens of Etown students and provides opportunities for students to enhance their resumes and to learn the communication, sales, fundraising, and professional skills needed to succeed in a real-world business environment.
The primary goal of the program is to raise awareness and support of the College among alumni, parents, and friends. By providing members of the Etown community with pertinent information about the College, the ambassadors are able to establish and maintain connections. These relationships often help the Institutional Advancement team procure considerable resources that are needed to maintain the high quality of our programs for future generations.
The Student Outreach Ambassador calling sessions are held in the fall and spring semesters on weekdays from 6-9 p.m. For more information, call 717-361-1994. Give a gift today.