Why Major in English?
Every career field requires strong reading and writing skills. A double major with English provides additional skills that translate well to other fields of study. English minors are perfect for students looking to enhance their reading and writing skills in another discipline.
Additionally, all of our students take two semesters of a foreign language, a semester more than the core requirement for other majors. We feel that basic proficiency in a foreign language leads to a greater understanding of the functions of English, as well as provides important context for non-western literature and culture. Our emphasis on writing and literature allows our students, literature and professional writing concentrations, to obtain jobs in dozens of fields. We encourage all of our students to participate in internships on and off campus to gain experience and make valuable connections for whatever they choose to pursue after E-town.
English Literature Alumn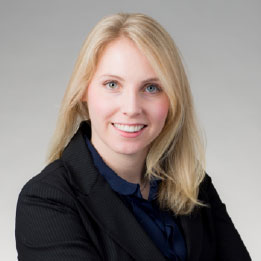 Molly Campbell '08
Current job title: Associate in the Complex Commercial Litigation Group of Reed Smith, LLP with a focus on Business Corporate Disputes
Molly said, "I couldn't have chosen a better one to go into the legal field" when referring to her chosen major. She feels that the emphasis on writing was the key to her success in law school. While the other skills such as analyzing writing aided her with analyzing documents, and her improvisation skills developed with Mad Cow Improv has come in handy when she needs to think on her feet in the court room these days. Her minor in Spanish has not gone unused either when communicating with clients.
English and Political Science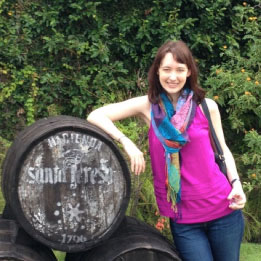 Valerie Reed '07
Current job title: Foreign Service Officer, U.S. Department of State
"My liberal arts education at Etown in both the English and political science departments was a great preparation for my continuing studies in international affairs and my career in foreign policy."
Valerie's most exciting memories of E-town include a semester in Washington, D.C. studying U.S. foreign policy, and study abroad in a castle in the UK.
English and Political Science Education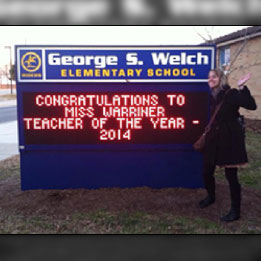 Kimberly Warriner '10
Current job title: Full Day Kindergarten Teacher Major George Welch Elementary School for the Caesar Rodney School District on the Dover Air Force Base in Delaware
"I didn't just learn what I wanted to become at E-town; I learned who I was and what I could do!"
Kimberly was most inspired by her in-classroom observations and experiences while at E-town, she enjoyed working hands-on with students from her very first class. She credits the field placement programs with her level of comfort with all levels of students. She is currently working to obtain her doctorate in Educational Leadership.
Secondary Education Concentration
Our Secondary Education concentration combines English courses with education courses. This prepares future teachers with a thorough understanding of teaching principles, and an understanding of reading and writing instructional theories central to the study and use of English. As a Secondary Education concentration, you will take courses in professional writing, literature, grammar, creative writing, and fundamental teaching courses including the required Math and English courses to gain your certification to teach in Pennsylvania.
An English major with a Secondary Education concentration will graduate with a Bachelor of Arts degree in English with a certification to teach Secondary Education. This allows our students career flexibility long-term if they should decide to change fields.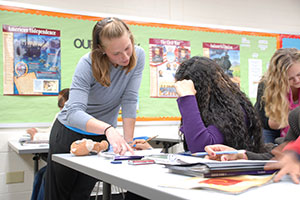 Literature Concentration
The Literature Concentration exposes students to a variety of genres, literary critiques, and theory from different periods from history. A concentration in literature provides students the liberty to examine culture, language and history from a variety of perspectives. These examinations serve as opportunities to develop expertise and comprehension. We also require our students to take writing courses to prepare them for the demands of writing in graduate programs or life after college in the work force. Our emphasis on writing and literature allows Literature concentration students to exercise a wide variety of career options in teaching, publishing, writing and marketing, just to name a few.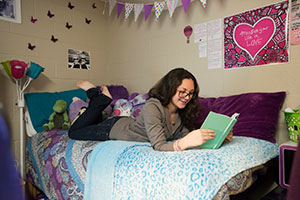 Professional Writing Concentration
The Professional Writing Concentration provides skills necessary for careers requiring extensive and specialized writing skills, while also combining literature courses for a more complete understanding of English. Courses in our Professional Writing program including Business Writing, Technical Writing, Legal Writing, Word, Web, and Design, and others to prepare our students for careers in web writing, publishing, technical writing, editing, news writing, legal writing and more.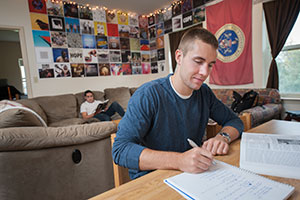 Minors
Literature and Professional Writing
The  Literature minor  and  Professional Writing minor  are structured as condensed versions of the fully-fledged concentrations. A Literature minor takes several literature courses from different time periods, genres, and styles to develop a basic understanding of literature. A Professional Writing minor takes a combination of writing and literature courses to gain fundamental skills in both writing and reading comprehension.
Creative Writing
Our  Creative Writing minor  is a perfect addition to both English majors and those in other disciplines such as Theatre or Fine Arts. As an interdisciplinary minor, it pulls courses from multiple departments. The Creative Writing Minor prepares students wishing to use their writing and creative abilities in tandem for everything from writing the next great American Novel, to playwriting and screen writing.